Have a Hoppy Easter with Salter!
If you're looking to stay traditional this year and celebrate Easter bank holiday over a Sunday roast with family and friends then look no further, Salter has gathered all your kitchen essentials together to ensure a smooth run in the kitchen.
We've put together our must have kitchen essentials to help you plan ahead and ensure a stress free Sunday. From the perfect cut of meat to seasonal sides - we've got it all covered.
The Easter Bunny has also come early this year at Salter and delivered an exclusive 20% off code, valid between 11th April - 18th April. Hop on over to our site for 20% off cookware, bakeware and kitchen accessories to pull off your Easter celebrations without a hitch.
512 SSCR – Analogue Meat Thermometer
Eliminate the guesswork this Easter with our handy Analogue Meat Thermometer. If you're looking to celebrate Easter this year over the ultimate Sunday roast, it's important to think about both the type of meat you're serving but also how you'd like that cooked. Not only can a meat thermometer help avoid unwanted cases of food poisoning, they can really help elevate the quality of a meal.
If you're planning to stay traditional this year and serve lamb, follow the below tips to ensure your meat is cooked to perfection. Once the meat is seasoned to your liking, insert the thermometer into the centre of your meat, ideally at the thickest part and then place in your preheated oven.
If you're looking to serve your lamb rare to medium rare aim to cook to an internal temperature of around 55-65 degrees Celsius – the lower the temperature, the rarer your meat will be. If you're not one for rare meat and prefer a more well done cut, aim for around 70—75 degrees to ensure a thoroughly cooked piece of meat.
Be sure to let your meat rest for at least 15-20 minute prior to serving as well. While the meats resting, not only will the internal temperature continue to rise, but the juices that had previously come to the surface will begin to soak back into the meat ensuring juicy, tender slices.
BW10736 Non-Stick 4 Cup Yorkshire pudding Tray
They're arguably the best part of a roast dinner, and a bonus point if they're home made too so why not give it a go this Easter with our Non-Stick 4 Cup Yorkshire Pudding tray, designed to create fluffy and crispy Yorkshires every time.
To make your batter, simply combine the below ingredients and whisk until lump free:
-140g Plain Flour
-4 eggs
-200ml Milk
-Oil / Beef Dripping for cooking
Whilst prepping your batter, drizzle some sunflower oil or beef dripping into your Yorkshire pudding tray and heat in the oven until piping hot, we recommend using one of our food timers and set a timer for around 5 minutes to ensure the oil doesn't burn.
Once the oil is hot, gently pour in the batter, set a timer for 20 minutes and leave the puddings to cook undisturbed in the oven. It's important to not open the oven door whilst cooking to ensure your Yorkshires can rise fully!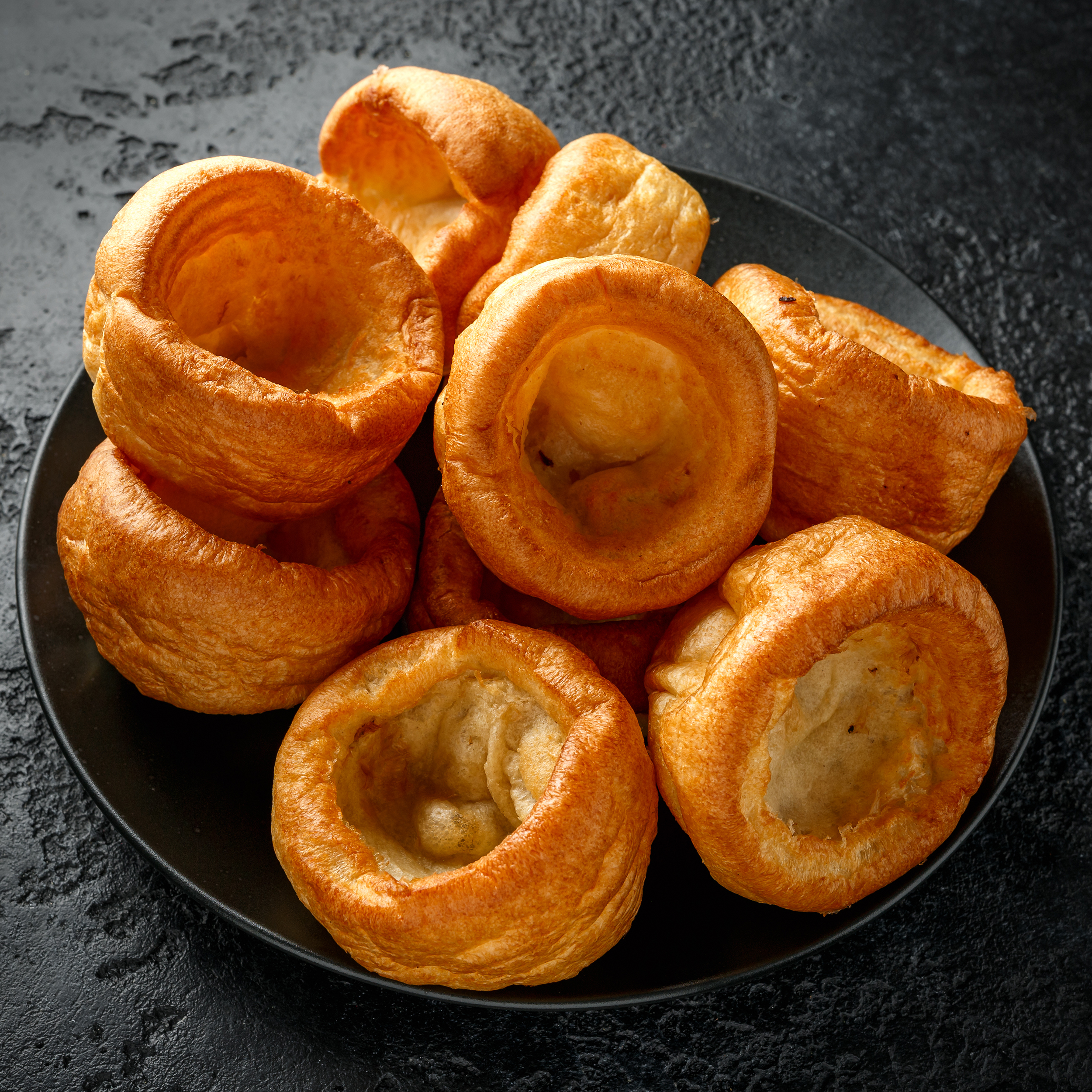 Made from carbon steel, our Salter baking trays are a kitchen essential for your Easter Roast this year.
Whilst your meat of choice cooks in one of our roasting trays, you can get to work on your perfect roast potatoes using our baking tray. Drizzle a light layer of oil on the baking tray then add your seasoned par-boiled potatoes, leave to roast in the oven for around an hour and turn frequently for perfect crispy potatoes.
The smaller 26cm square pan is perfect for roasting any vegetables, so try adding some honey roasted carrots to your plate this Easter. Simply add carrots to the pan and roast in oil, salt and pepper for 30 minutes then drizzle some honey on top and roast for a further 20 minutes. With the non-stick coating there's no need to worry about any oils and honey sticking to your tray either, simply wash with hot soapy water after use.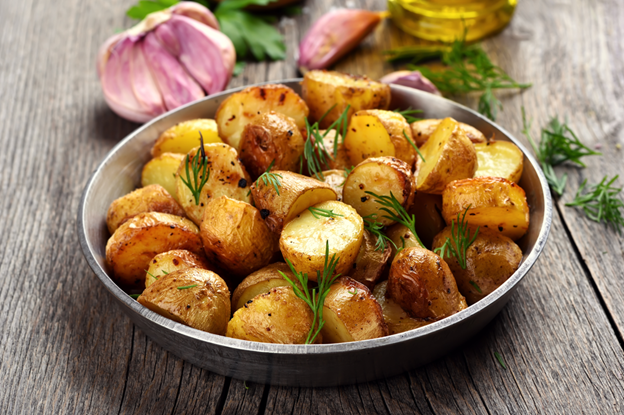 Cutlery Sets
No roast is complete without a table setting to match so dine in style this Easter with our Salter cutlery dining sets. Our cutlery sets ensure that your guests have all the utensils necessary to enjoy their perfect Sunday roast. Add the final touch to your roast, decorate your table with Easter themed decorations and add our Salter cutlery to your place settings, ready for guests to sit down and enjoy.