There's something nostalgic about the feeling of visiting the cinema and grabbing a bag of warm butter popcorn to settle down and enjoy a movie with. These days, the cinema has been abandoned for a Netflix subscription but if you're still craving that taste of fresh cinema popcorn, look no further – we've got you covered.
Salted Caramel Popcorn
For salted caramel sauce, you'll first need some essential utensils to ensure your caramel doesn't burn or stick to the pan. We recommend one of our Salter Marble Non-stick Saucepans which can be found here as well as a trusty kitchen thermometer to ensure your caramel doesn't overcook, which is also available to buy here.
Once you're equipped with the right utensils you can begin to make your sauce. In your non-stick pan combine 200g of granulated sugar with 120ml of water and mix on medium heat until all the sugar has dissolved. Next, add 60g of unsalted butter and allow the butter to melt. Once the mixture is fully melted it's time to add 120ml of heavy whipping cream and whisk well – at this point, it's time to use your thermometer to ensure your caramel reaches 115 degrees Celsius. Once your caramel is well combined, add vanilla extract and salt to taste.
Whilst you're preparing the sauce, get to work on your popcorn - we recommend our Salter Electric Hot Air Popcorn Maker. Simply add a cup of kernels into the machine and let them pop. Once your sauce is ready, pour on top of your freshly air popped popcorn and shake well for perfect salted caramel popcorn.
Alternatively – if you're looking for an on the go snack, combine your popcorn with the caramel sauce and some granola and place it in our Salter Non-stick Baking Tray to cool. Once cooled slice the mixture into bars for some homemade popcorn bars!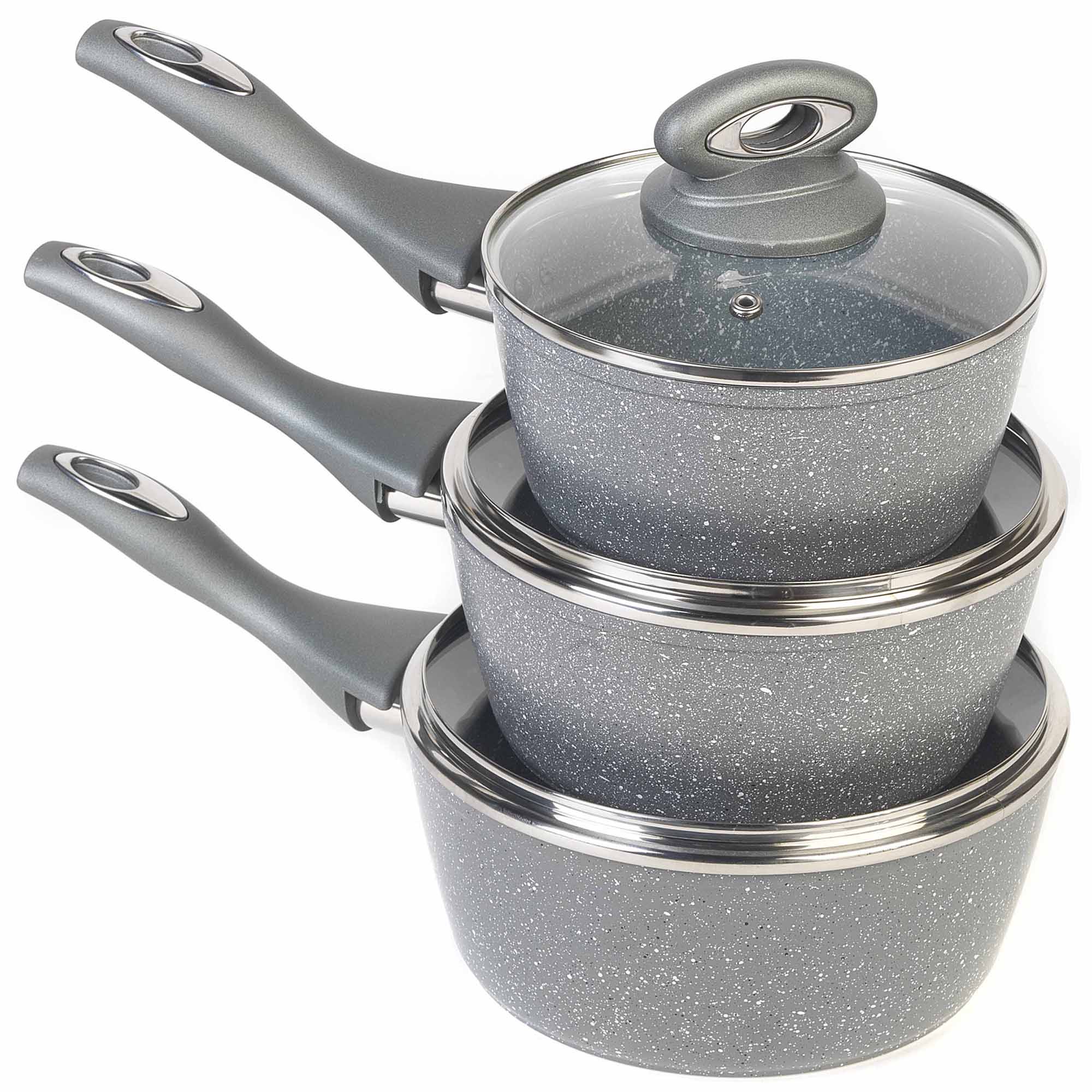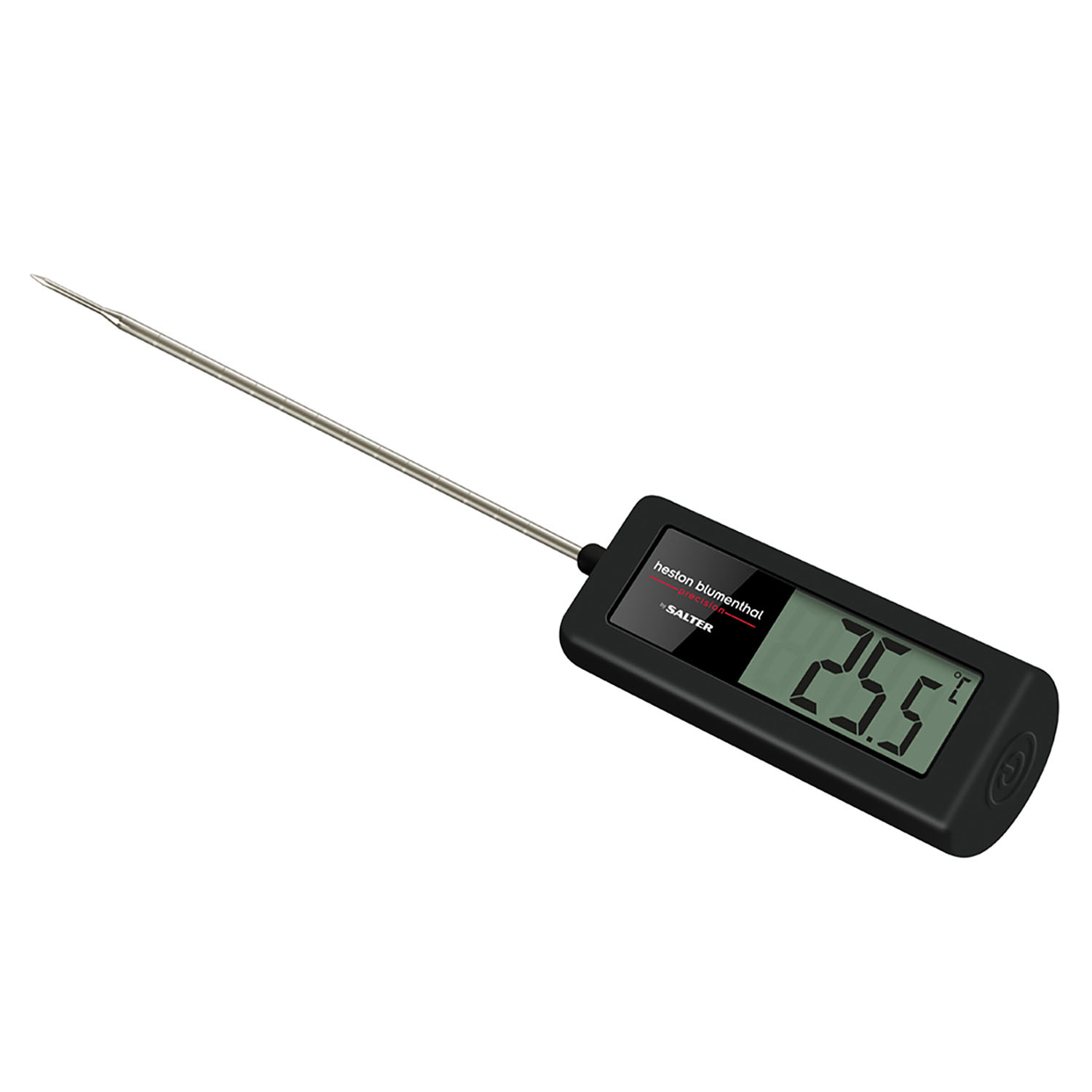 Savoury Popcorn
Perhaps your taste buds have outgrown the classic sweet cinema popcorn and that's totally fine! We have the perfect popcorn alternative, we're thinking popcorn but for grownups.
There are few combinations in life that go together as well as Garlic and Parmesan – although best paired with potatoes or pasta, we think this topping is the next best thing for when cheesy fries are on the mind but not in the diet plan!
To get started, you'll need to place a cup of popcorn kernels into our Salter Electric Hot Air Popcorn Maker with a teaspoon of olive oil and leave to pop for 3 minutes. Once your kernels have all popped and have slightly cooled down it's time to season.
To ensure you don't overpower your popcorn with too much seasoning, we suggest using our Salter Precision Micro Digital Scales to weigh out your garlic granules and parmesan to make sure the flavour is just right. We recommend using 5g of garlic granules and 40g of fresh grated parmesan per serving for a nice subtle flavour. However, if you're a garlic lover feel free to double the measurements! Once your seasoning has been weighed, sprinkle over the freshly popped popcorn along with a pinch of salt – shake and then serve!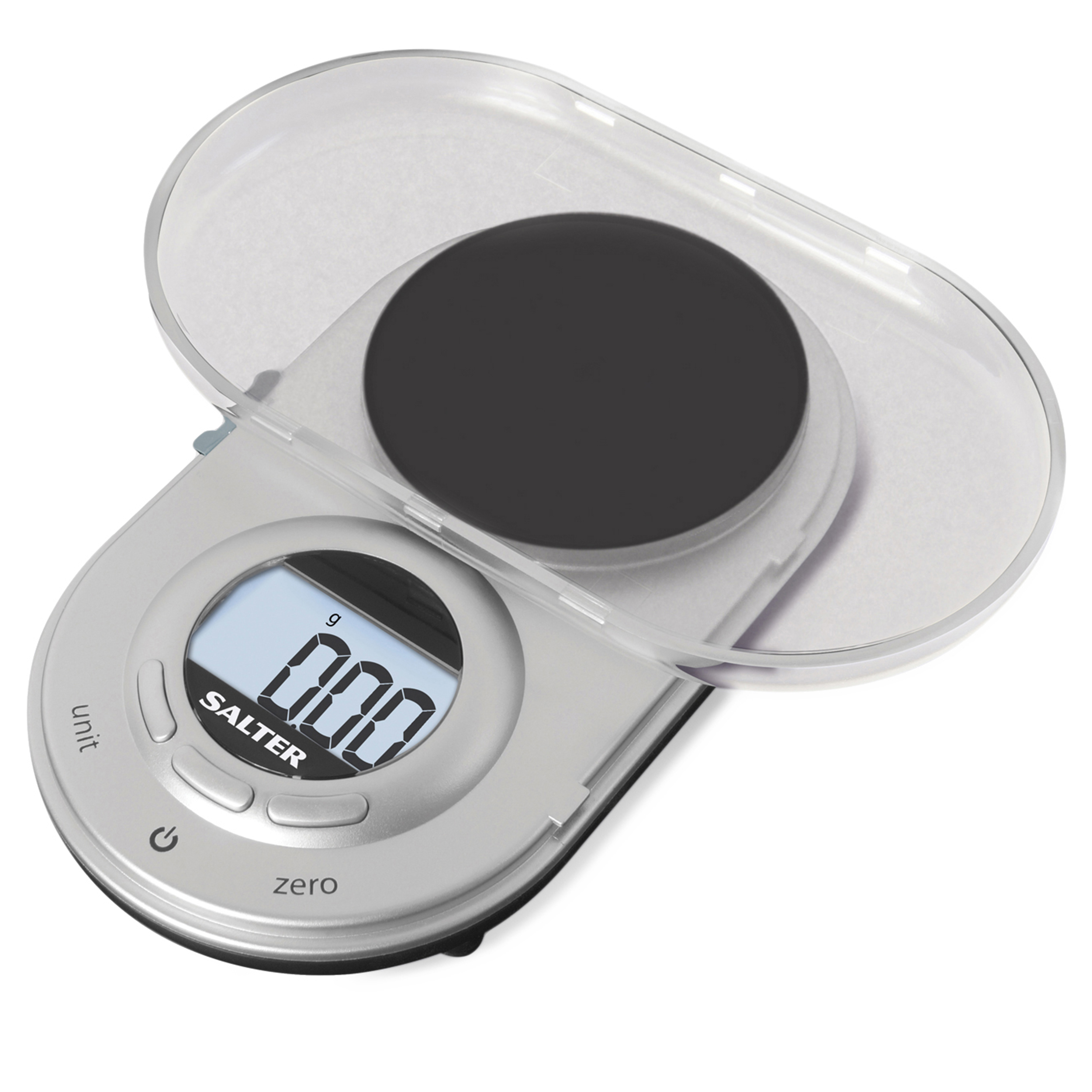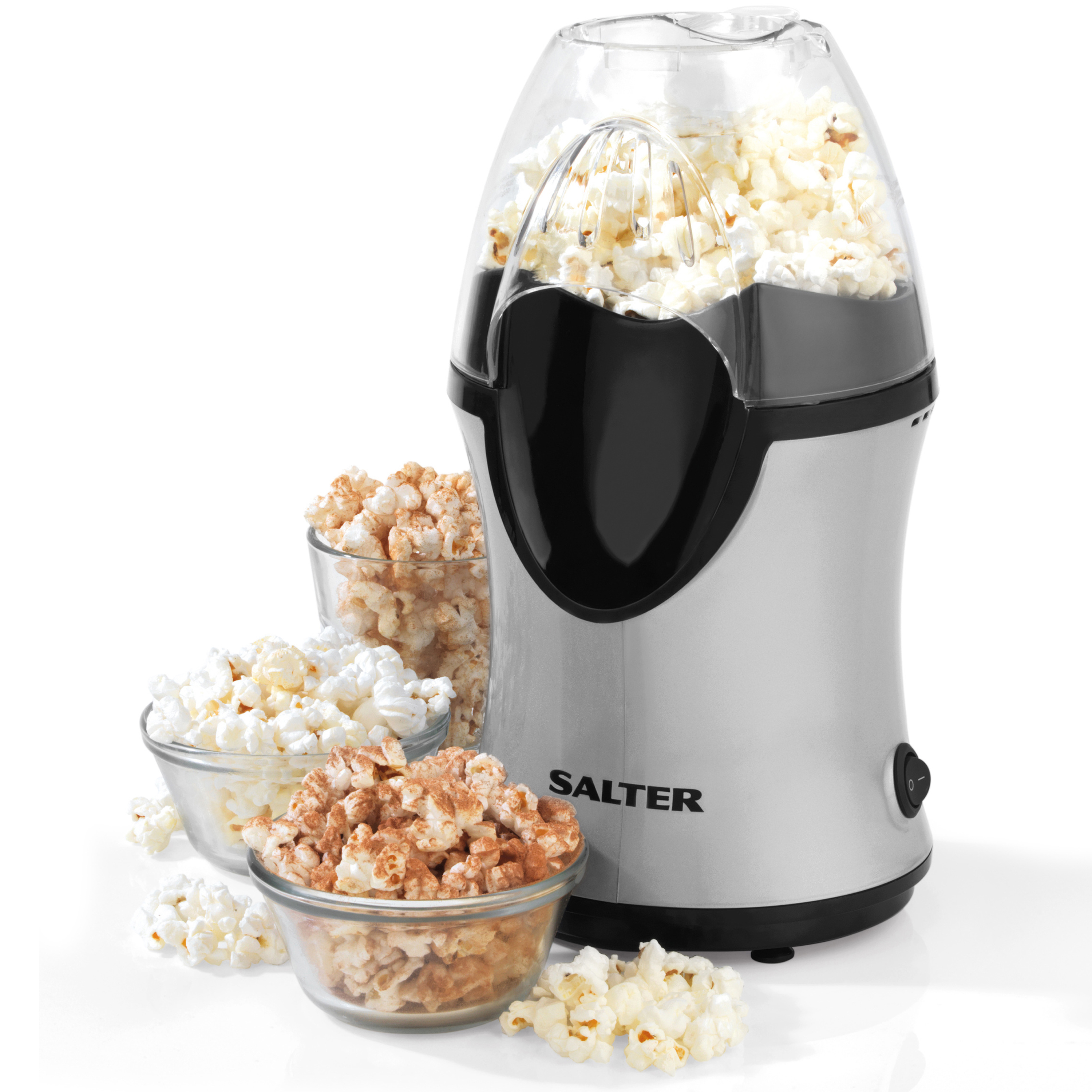 Healthy Popcorn
For a healthier alternative to savoury popcorn, try our tip below for that classic buttery microwave popcorn taste but with a healthier twist.
After making your popcorn in our Salter Popcorn Maker, place the plain popcorn flat on a baking tray ready to season later on. In a small spray bottle, combine melted salted butter and a dash of hot water, give the mixture a small shake and then spray away at your popcorn! Not only does this ensure an even distribution of that buttery goodness on your popcorn, it also ensures you're saving on the calories as well compared to pouring hot butter all over your corn.
Healthy Honey Popcorn
If you're more of a sweet person, give our recipe a go for a quick and healthy sweet treat, perfect to sit and enjoy at home or as a quick on the go snack.
Once you've made your fresh air popped popcorn in our Salter Popcorn Maker, it's time to get your seasoning ready. Combine 2 tablespoons of butter and a tablespoon of honey in our non-stick saucepan to melt. Once melted, toss in your freshly popped corn and shake well to coat the corn and serve for a quick and healthy honey popcorn snack!