Salter Tips for Creating Perfect Birthday Cakes
The cake is one of the most important parts of a birthday, and there's no better way to treat your friends or family on their special day than with a home-baked cake. A homemade cake will be remembered for some time to come, due to the effort and love that has been put into it, it's one of the best gifts you can give.
If you're looking the put the icing on any top of any celebration, here are some tips to help you create the perfect cake.
USE A RECIPE FROM A RELIABLE SOURCE
Find a recipe that has been tried and tested, the last thing you want is to waste your time and ingredients. Some of our favourite to search for recipes online are; BBC Good Food, Delicious Magazine and Olive, (there are plenty more out there too) if you need somewhere to start. This one may seem like an obvious tip, but make sure to follow the recipe closely and don't make any alterations unless you are an experienced baker. You can store your favourite recipes and create a dedicated celebration cake collection with the Salter Cook App. (Download the App on theApp Storeor Google Play)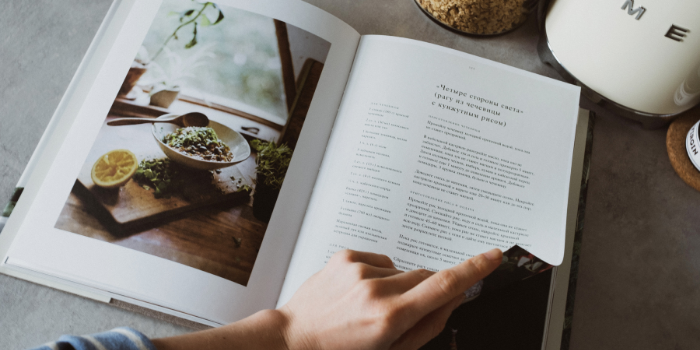 ACCURATELY MEASURE YOUR INGREDIENTS
Using a digital kitchen scale is one of the easiest and most accurate ways to measure out your ingredients. All of our digital kitchen scales come with a handy 'Add & Weigh' function, which allows you to measure all of your ingredients in the same bowl. This saves you not only time but washing up too (which is definitely the worst part of baking).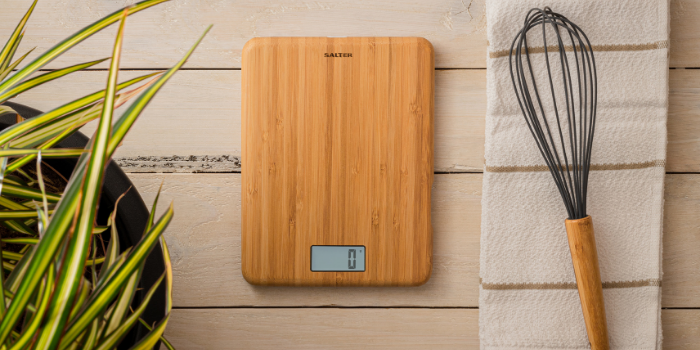 MAKE SURE YOUR INGREDIENTS AND OVEN ARE THE RIGHT TEMPERATURE
Butter that is straight from the fridge will be hard to cream, and cold eggs can curdle in the mixture. It's important to make sure you allow both of these ingredients to reach room temperature, before adding them to your mixture. Not only do your ingredients need to be the correct temperature, but your oven also needs to be too. This is why it's always the first step in every recipe! You can use a kitchen thermometer to help you maintain the optimum temperature for your bakes. Putting the cake in before the oven is hot enough will affect how the cake rises, as will opening the oven whilst the cake is still baking. To ensure an even bake, place the cake in the centre of the oven.
PREPARE YOUR PANS
Preparation is key! As well as preheating the oven and preparing the ingredients, you'll need to prepare your tins properly to avoid the cake getting stuck. Baking paper/parchment is considered the best way to go or alternatively use butter or oil dusted with flour.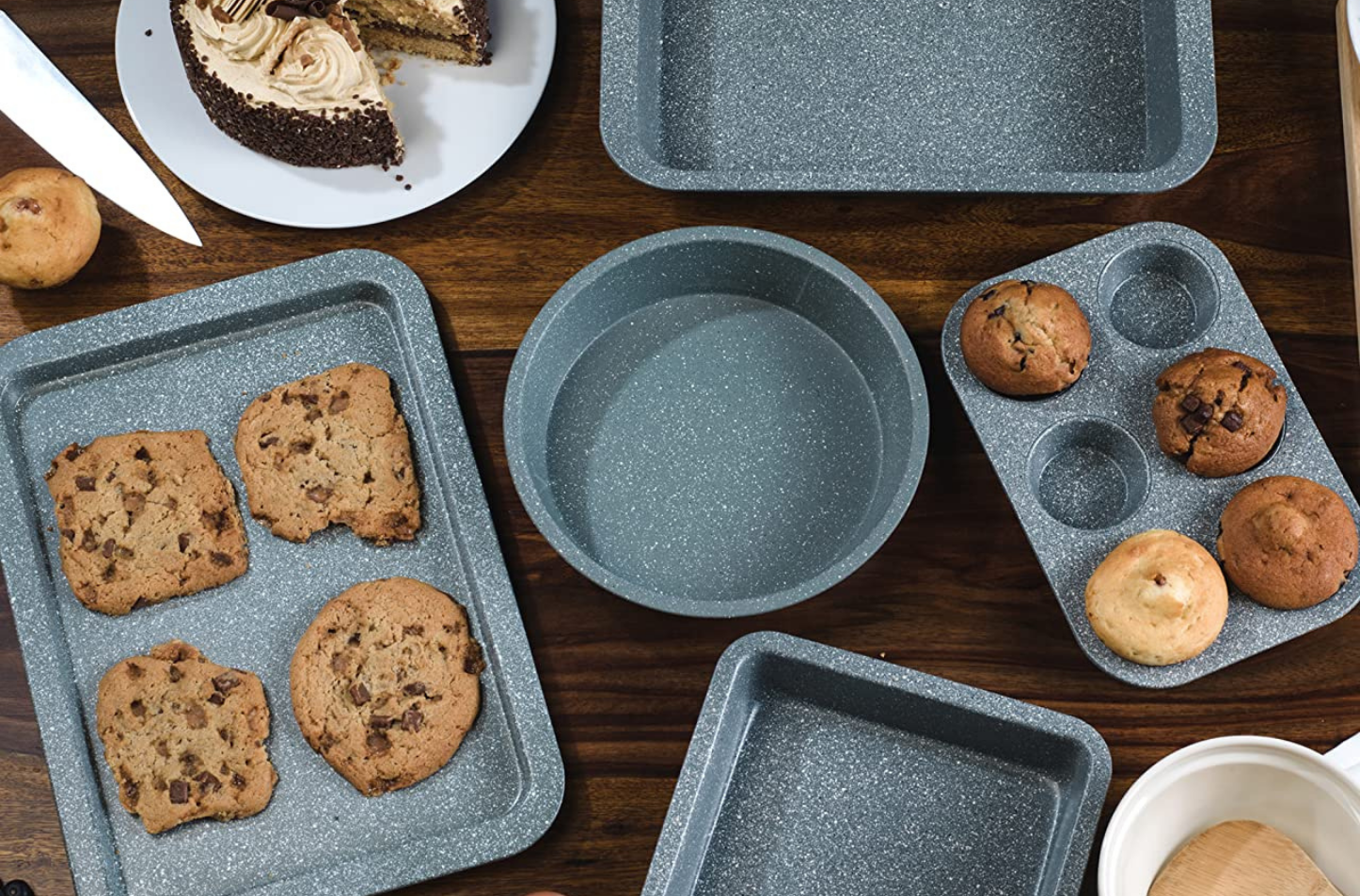 TIMING IS IMPORTANT
If you're using the tin size (as stated in the recipe), and your oven temperature is set correctly, the recipe's cooking time should help you get the perfect bake. But it's easy to get distracted, especially once you begin to tackle the mess you've made or if you sit down to watch some TV whilst the cake is in the oven. Make sure to use a reliable timer, it's easy to forget the exact time you put the cake in the oven and miscalculate when it needs to come out.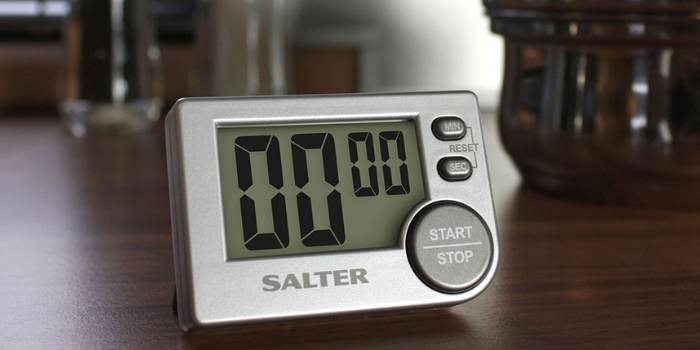 LET YOUR CAKE COOL PROPERLY BEFORE DECORATING
The decoration is an important part of any celebration cake. So be sure not to fall at the final hurdle and put the icing on too soon. Most sponge cakes need time to cool in the cake tin, before turning it out onto a cooling rack and leaving it to reach room temperature. Topping your cake before it has cooled properly is a recipe for disaster, even a slightly warm cake can cause the icing to melt and go sloppy.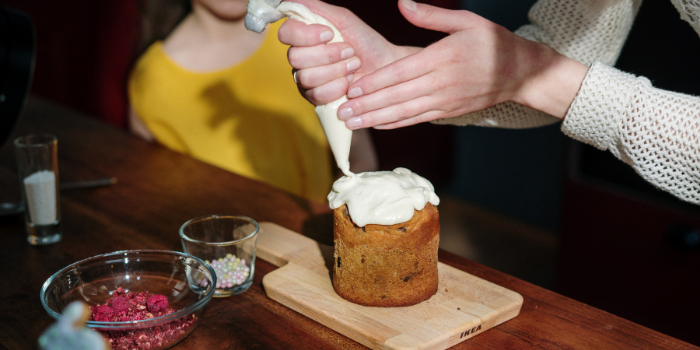 STORE YOUR CAKE CORRECTLY
If you're making a cake in advance, make sure to store it properly, so it still looks and tastes great on the big day. For cakes made one or two days in advance, it is best to keep them in an airtight container at room temperature. Putting cakes in the fridge can make them go stale faster.