Here at Salter, we are solid believers that some of the tastiest meals can be enjoyed on a budget, simply by using supermarket staples and cupboard essentials. So, if you are on the hunt for flavoursome and nutritious meals for the whole family to enjoy without breaking the bank, take a look at our round-up of dishes costing roughly £1 per head. Happy cooking!
Total is based on a family of four and pricing at the time of publishing is subject to change.
-
Air fryer Chicken Fajitas
Chicken fajitas are a firm family favourite, and air fryers require significantly less energy to run and deliver a delicious dinner in a jiffy, making your conventional oven a thing of the past. With energy savings of 52% and reducing the amount of oil you buy, you'll regain both your precious time and money with our Digital Hot Air Fryer. Simply coat your sliced chicken, peppers, and onions with fajita seasoning, add ingredients to the cooking basket and cookat 200 degrees for 30 minutes, and dinner is served!
Ingredients
4 chicken breasts
4 wraps
1 onion
1 red pepper
1 yellow pepper
3 tbsp fajita seasoning
Total Cost: £6/£1.50 per person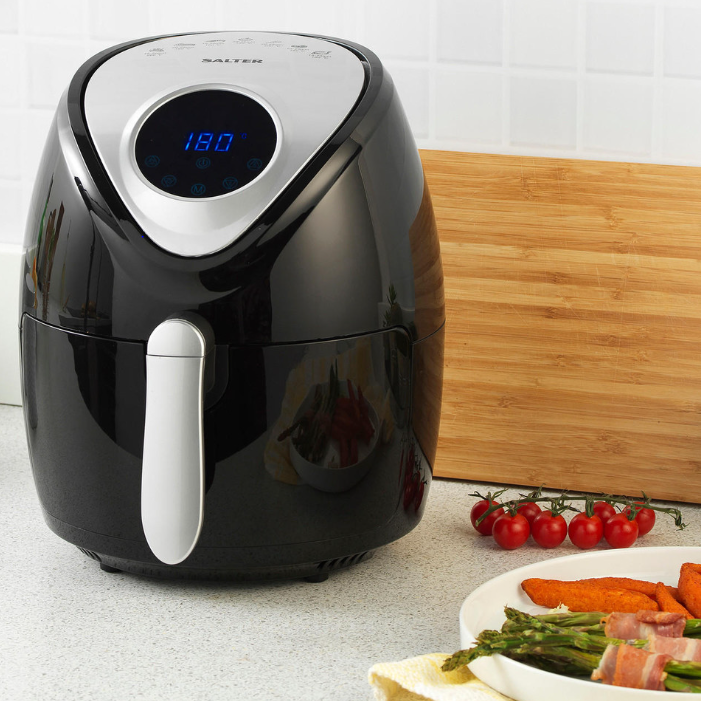 -
Steamed chicken teriyaki, rice and broccoli bowl
Teriyaki chicken is a timeless Japanese special. With the help of a steamer, it can also make for a deliciously healthy and cost-effective dinner choice, too. Steam cooking creates a dish oozing with flavour in half the time you would need if using an oven or a pan. If you're interested, our 3-tier Food Steamer helps you quickly create this entire meal while saving you an impressive 69% off on your energy bills, thanks to the 3 cooking compartments.
Ingredients
4 chicken breasts, sliced
3 tbsp light soy sauce
20g ginger, finely grated
2 garlic cloves, crushed
1 tbsp Dijon mustard
2 tbsp honey
300g long grain rice
1 broccoli, cut into florets
2 tbsp crispy onions
Total Cost: £5.50/£1.37 per person
Method
1.Combine the soy, ginger, garlic, mustard, and honey in a bowl, then coat the chicken. Leave to marinate for 15 minutes at room temperature.
2.Heat salted water over medium-high heat. Once the water boils, place the chicken into the steamer. Cover with the lid and reduce the heat to medium, then steam the chicken for 20 minutes.
3.Measure rice and 1 ½ cups of salted water into a steamer tier. To help you achieve that perfectly fluffy rice, our three-tier steamer comes with a handy rice cooking basket. Cook the rice for 25 minutes.
4.Fill the third tier with salted water and add the broccoli florets. Steam until stems are tender. This should typically take around 22 minutes.
5.Spoon into bowls and top with the chicken, broccoli, and crispy onions to serve.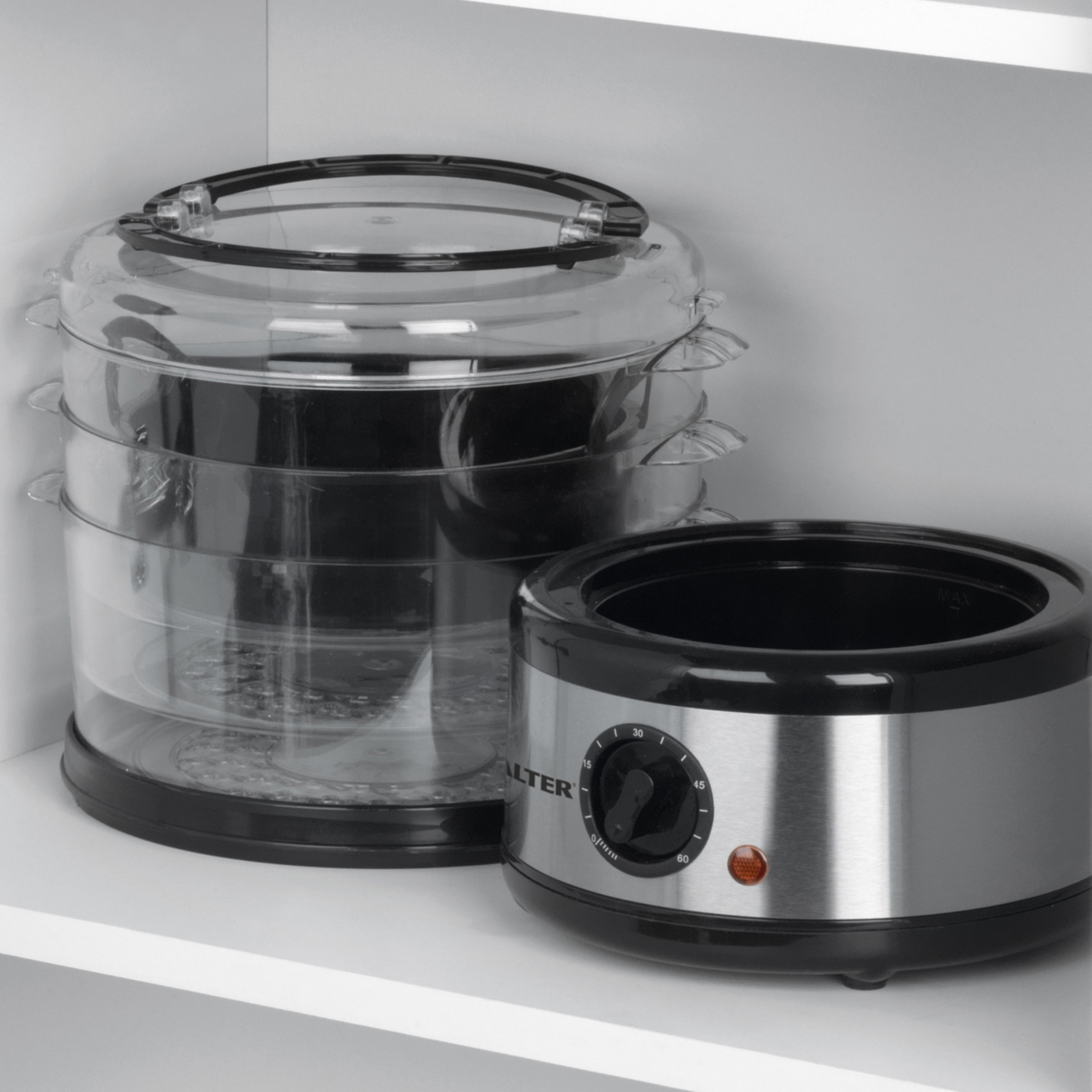 -
Moroccan-Style Chickpea Soup
Is there anything better than a hearty homemade soup in the bleak winter months? We think not. You will be pleased to know that this budget-friendly blend is big on flavour but low on cost. Warming with aromatic spice, this Moroccan style chickpea soup is an easy winner.
To make this incredibly tasty dish, you simply need to chop your veg, and gently fry your onion, celery and cumin with a little oil until softened. Next, add the rest of your ingredients. To cook, we opt for the Salter Digital Soup and Smoothie Maker as it comes with 5 settings, so you don't need to bother blending afterwards. And not to mention, it helps us save a whopping 65% off our energy bills, thanks to the speedy cooking times. Set your soup maker to smooth, and once the cycle has finished, garnish with parsley and serve with toasted flat bread.
Ingredients
1 tbsp olive oil
1 onion, chopped
2 celery sticks, chopped
2 tsp ground cumin
500ml hot vegetable stock
400g can chopped plum tomatoes with garlic
400g can chickpeas, rinsed and drained
100g frozen broad beans
Zest and juice ½ lemon
Large handful of parsley
Flatbread
Total Cost: £3.72/93p per person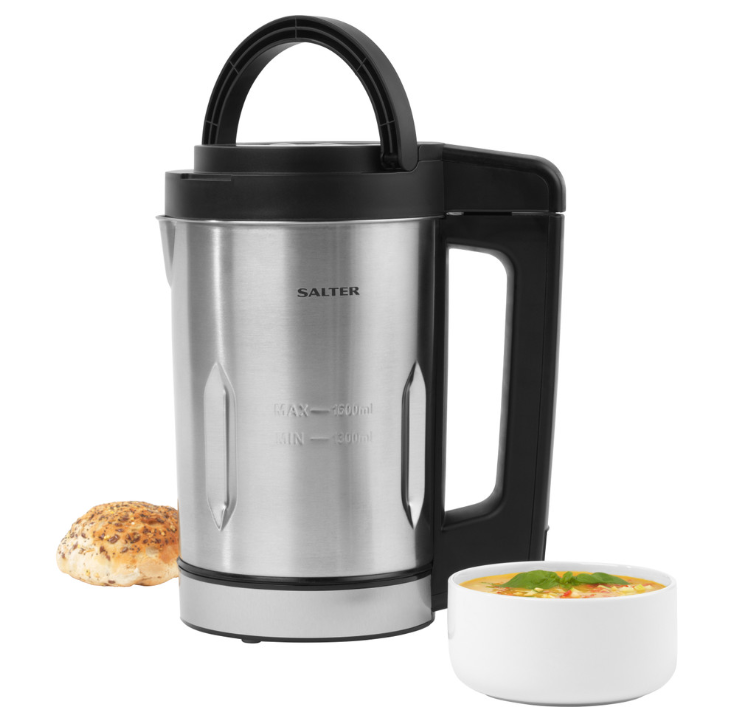 -
Air Fried Gnocchi with Mediterranean Veg
Crispy on the outside but tender on the inside, this air fryer gnocchi recipe puts all the other cooking methods to shame! With a delicious texture combination complimented with some grilled veggies, it's both filling and super easy to make. The Salter Aero Grill Air Fryer is a firm favourite when it comes to preparing any dish on a budget. The 5 functions include a grill and an air fryer mode, meaning you can prepare breakfast, lunch, and dinner using one appliance. Oh, and, did we mention? It shaves an incredible 75% off your energy bills! It's also easier to clean compared to a conventional oven or pan.
Ingredients
400g Gnocchi
1 Red onion, sliced into wedges
2 Courgettes, sliced into thin chunks
250g Cherry tomatoes, halved
4 Garlic cloves, minced
100g Greek style cheese, crumbled
Fresh basil, finely chopped
2 tbsp Oregano
3 tbsp Olive oil
Black pepper
Total Cost: £3.89/97p per person
Method
1.Season the gnocchi with black pepper, oregano, and oil, then pop it into the air fryer, and cook for 10 minutes.
2.Add 3 cloves of minced garlic and fry with the gnocchi.
3.Once the gnocchi is fried, set the grill function and grill the vegetables, turning occasionally, until charred and tender.
4.Combine chopped basil and 1 garlic clove with olive oil and a pinch of black pepper.
5.Serve the gnocchi and veg with crumbled feta and the basil olive oil.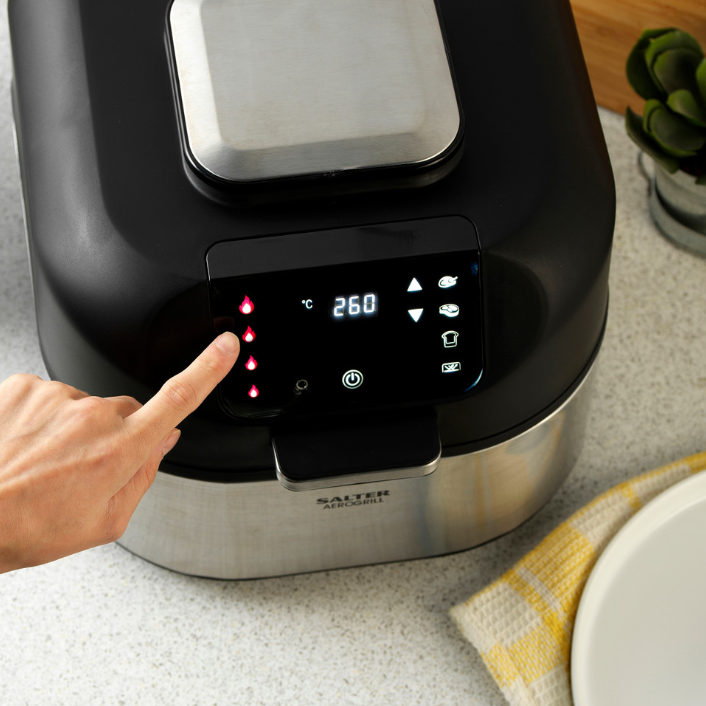 -
Bon appetite!