It's Officially Pumpkin Spiced Latte Season – Oops We Mean Autumn.
Nothing screams autumn quite like the feeling of leaves crunching under your feet, the gentile sound of cosy evening rain, and the heart-warming aroma of a steaming-hot pumpkin-spiced latte from your favourite coffee shop. But why venture through the cold and wet when you can make it in the comfort of your very own home?
Year after year the pumpkin spiced latte never fails to make an appearance during autumn. Why? It's delicious, cosy, comforting, aromatic – but we don't want to tell you, we want you to experience it for yourselves; put your barista skills to the test whilst you welcome in those cosier months with open arms by trying our favourite Pumpkin Spiced Latte recipe that you can make at home…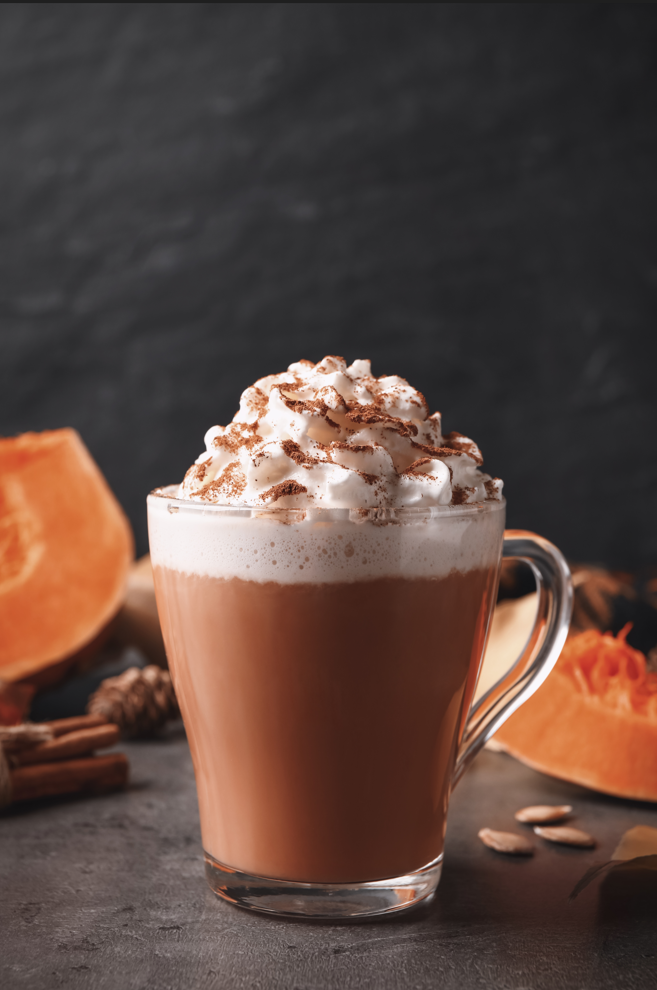 Pumpkin Spiced Latte -
Ingredients –
Pumpkin flavouring – you can choose between a pumpkin flavoured syrup or pumpkin puree. We love the real deal, so we'll be using 2 tablespoons of puree.
Espresso – an espresso shot in a PSL really enhances the strong aromas. You can use as many as you wish – we'll be using two.
Sweetener – If you choose to use Pumpkin syrup, this step may not be necessary. But if not, a few teaspoons maple syrup works wonders for some natural sweetness.
Milk – 2 cups of your favourite dairy or non-dairy milk. The frothier the better!
Vanilla extract – ¼ teaspoon.
Nutmeg – ¼ teaspoon.
Ginger – ¼ teaspoon.
Cinnamon – ½ teaspoon.
Whipped cream – as much as your heart desires.
Method -
.Pull the espresso – Firstly, you want to make the espresso shots. But no one likes a cold coffee; by using the Salter EK4620 Barista Deluxe, you can pull two espresso shots at the same time, leaving no time for cooling.
2.Heat up the milk. Whilst we wait for the coffee, we want to bring up the milk to a warm temperature, but we don't want to boil it as that can make it curdle and break down. Using the Salter EK4635 Electric Milk Frother on the warming and frothing setting will not only make your milk thick and creamy, but it will also help you get to the perfect temperature without any worry of burning.
3.Combine into your best latte mug adding the espresso shots, ginger, nutmeg, vanilla extract, and half of the Cinnamon (we'll use the rest for the toppings later). Give it a good mix and make sure all those flavours are blended nicely.
4.Pour – for best results you want to work quickly. As soon as the milk is ready, pour it into the mug with all the ingredients.
5.Finish your latte with a generous amount of whipped cream and sprinkle the remainder of the cinnamon on top.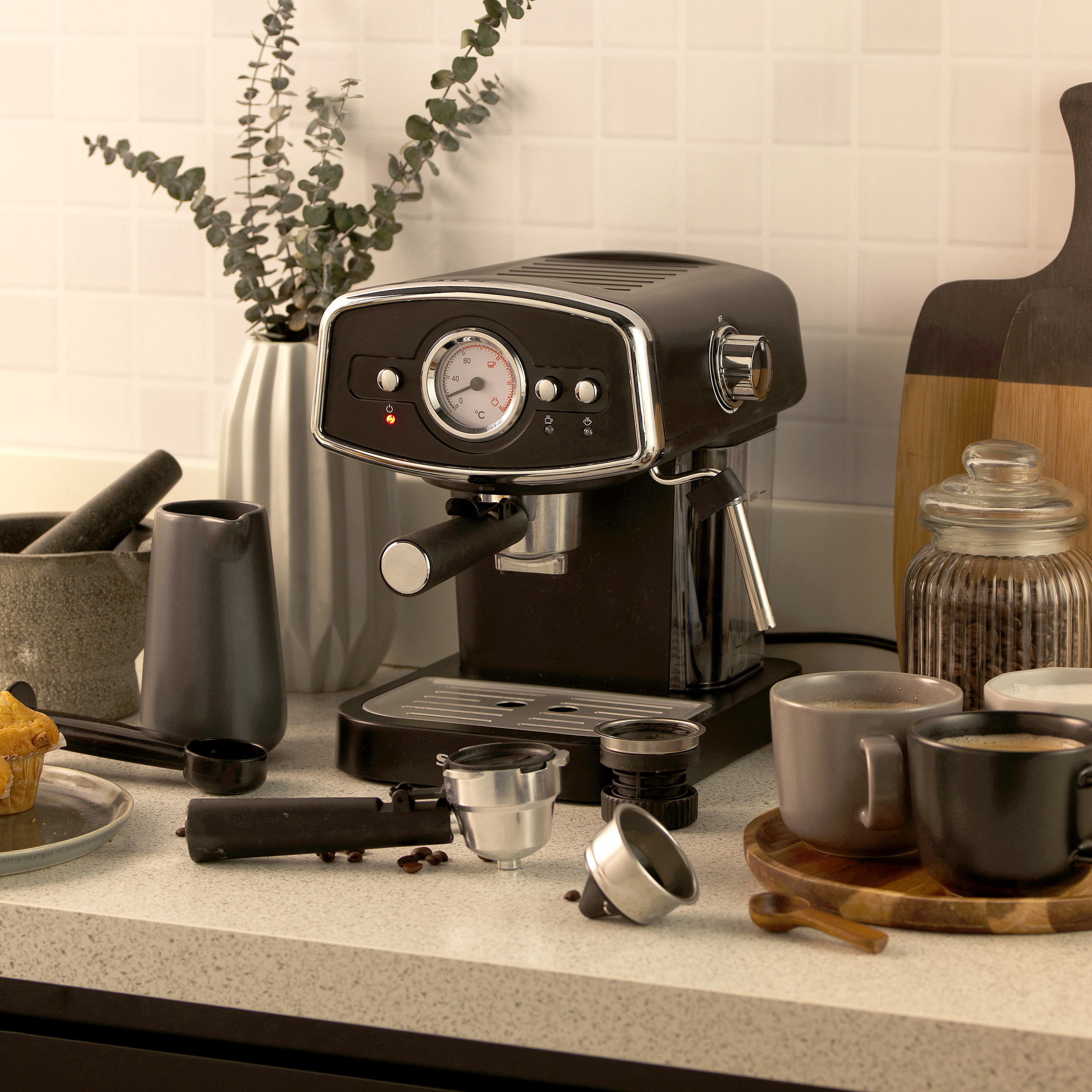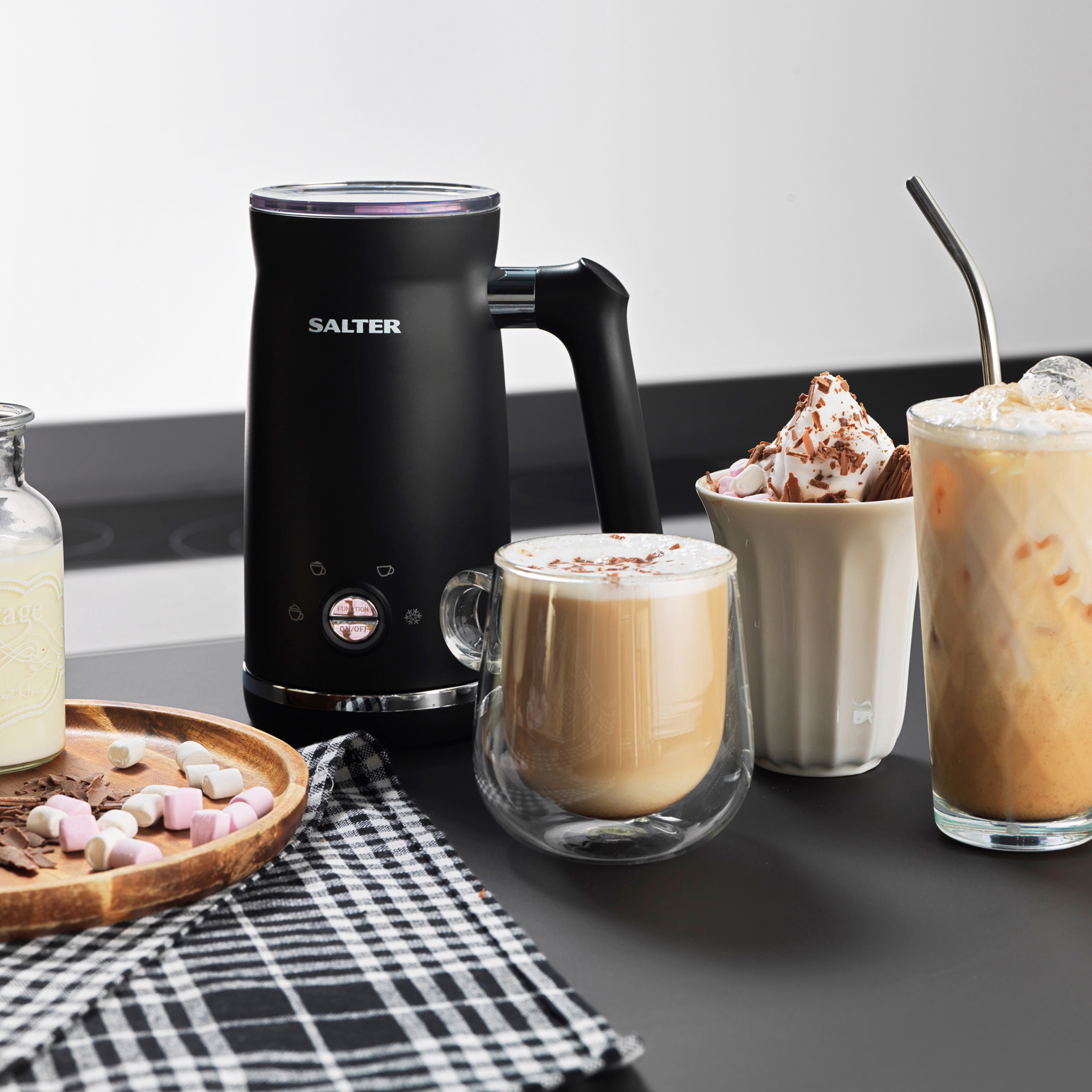 That's it! All that's left now is to cosy up by the fire and enjoy.
Why not try another one of our delicious pumpkin recipes this autumn? A warm bowl of our Delicious Pumpkin Chilli will fulfil all your pumpkin dreams.