Tuck into a delicious autumnal feast until you are full to the brim with these easy and affordable recipes, amounting to just £1 per person or under. From one-pot pasta dishes to hearty soups and humble pies, dinner will be served in a jiffy. Happy cooking!
-
Total is based on a family of four and pricing at the time of publishing is subject to change.
-
Roasted Chipotle Pepper Soup
Kick off soup season with a Mexican twist and try our Roasted Chipotle and Red Pepper Soup. Loaded with smoky peppers and spices, this one's a real game changer on a brisk autumnal day. To help cut the cost, we opt for our Digital Soup Maker as opposed to a generic oven. It can help you save a soaring 65% off your energy bills comparing the energy (kWh) used per litre of soup using a 1.8 kW electric hob. That's enough to convince us to make soup every night of the week!
-
Ingredients
4 large peppers
1 large red onion
6 large tomatoes
4 cloves of garlic
1 red chilli
600ml vegetable stock
100g Greek style cheese, crumbled
Handful of coriander
2 tbsp chipotle chilli flakes
1 tsp cumin seeds
Salt
Pepper
Olive Oil
Bread to serve with
£1 Per Head
-
Method
Step 1: Start by peeling and chopping your veg. Quarter the red onions and halve the tomatoes and peppers. Deseed both your peppers and chilli.
Step 2: Oil the bottom of your soup maker to help with the cooking process and then throw all the chopped veg in.
Step 3: Add the unpeeled garlic cloves, chilli, chipotle chilli flakes, and cumin seeds to the soup maker. Add the vegetable stock and a generous pinch of salt. Cook for 25 minutes – half of the time needed compared to cooking in a conventional oven.
Step 4: Once cooked, season with salt and pepper. Pour your soup into bowls and sprinkle with coriander and feta. Serve with a crusty toasted tiger loaf or your preferred choice of bread.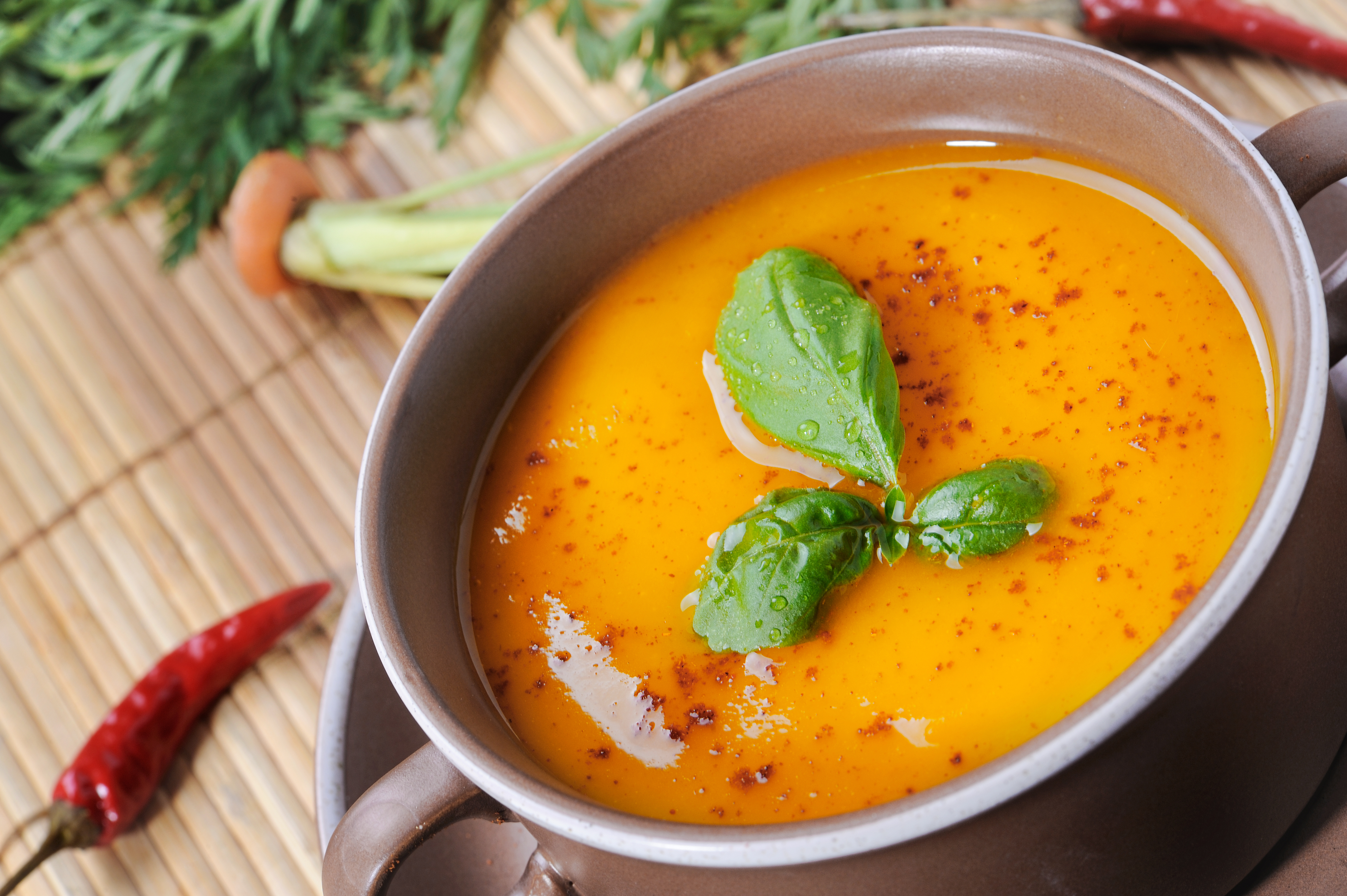 -
-
Creamy Pumpkin Pasta
Nothing screams Autumn like pumpkin flavoured recipes. When pureed and combined with mascarpone and parmesan, they create a tasty velvety sauce like no other. Their deeply sweet and savoury flavour makes for the perfect seasonal comfort food, and we need to make the most of them whilst we can! It's a cheesy, creamy dream whipped up in a bowl – what more could we ask for?
-
Ingredients
2 tbsp olive oil
1 onion, finely chopped
3 garlic cloves, crushed
500g pumpkin, peeled and cut into small cubes
100ml whole milk
3 tbsp tomato puree
3 tbsp mascarpone
1 tbsp chilli flakes
350g short pasta (we recommend rigatoni or penne)
40g grated parmesan, plus extra to serve
0.67p Per Head
-
Method
Step 1: Heat oil in a large non-stick flameproof frying pan - we like to use our Cosmos Collection 30cm non-stick frying pan. Fry the onion and garlic over a medium heat with a pinch of salt for 3 to 4 minutes until softened. Once fried, remove from heat and leave to cool.
Step 2: Meanwhile, cook the pumpkin in a pan of boiling salted water for 10-15 mins. Once it's tender, drain and tip into a blender. The Cosmos 3-in-1 Blender Set allows you to effortlessly whisk, blend, and chop your ingredients with ease, so it's the perfect appliance for quick and accurate results when you are squeezing an easy mid-week meal in.
Step 3: Add the onions and 50ml milk and blitz until it forms a smooth texture. Gradually add more milk until consistency is thick enough.
Step 4: Tip sauce into a large frying pan with the tomato puree and mascarpone. Bring to simmer over a low heat.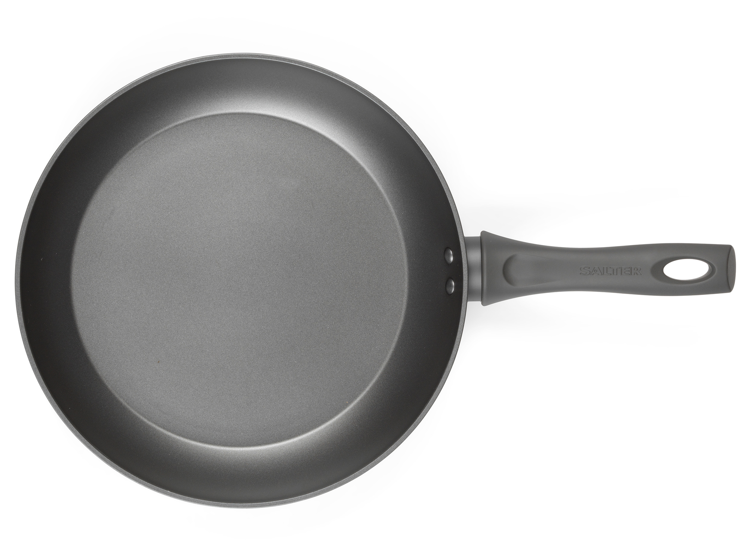 -
-
Slow Cooker Mac 'n' Cheese
If you're looking for a thick and luxurious veggie pasta dish for an easy midweek meal, then you have come to the right place. As temperatures drop and winter looms near, we all love to make cosy recipes that are hearty and warming. Our Slow Cooker allows you to do just that, while shaving a huge 81% off your energy bills when creating your seasonal favourites.
This creamy and indulgent dish requires minimal ingredients and minimal effort. But rest assured, it doesn't mean minimal taste!
-
Ingredients
400g macaroni pasta
600ml whole milk
50g butter, cubed
50g soft cheese
100g mature cheddar, grated, plus extra to serve
20g parmesan or vegetarian alternative, plus extra to serve
0.97p Per Head
-
Method
Step 1: Pour boiling water over the pasta and drain, then place ingredients in our Chalkboard Slow Cooker for plenty of space and stir well.
Step 2: Season with salt, pepper, and garlic granules, then cover and cook over a low heat for 1 hr. You could use the chalkboard to jot down the next step of the method, or possibly even to write down the time it will be served for those pesky kids who moan and groan until their dinner is ready.
Step 3: Once it's cooked for 1 hr, stir again, and then cook for another 30 mins until the pasta is ready to eat and covered in sauce.
Step 4: Leave the lid off and reduce for the last 10 mins or add a splash more milk if necessary. Serve with extra cheddar and parmesan.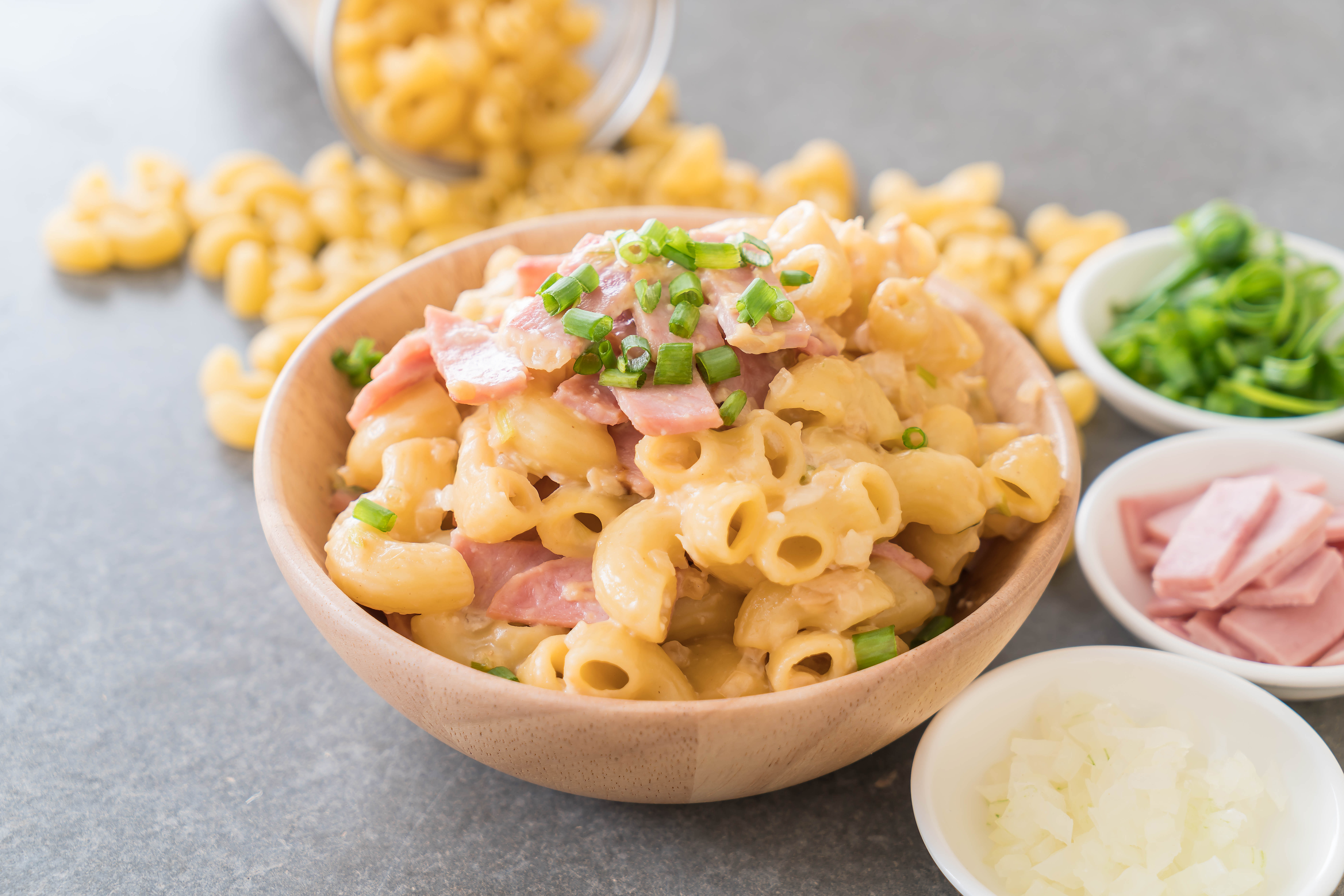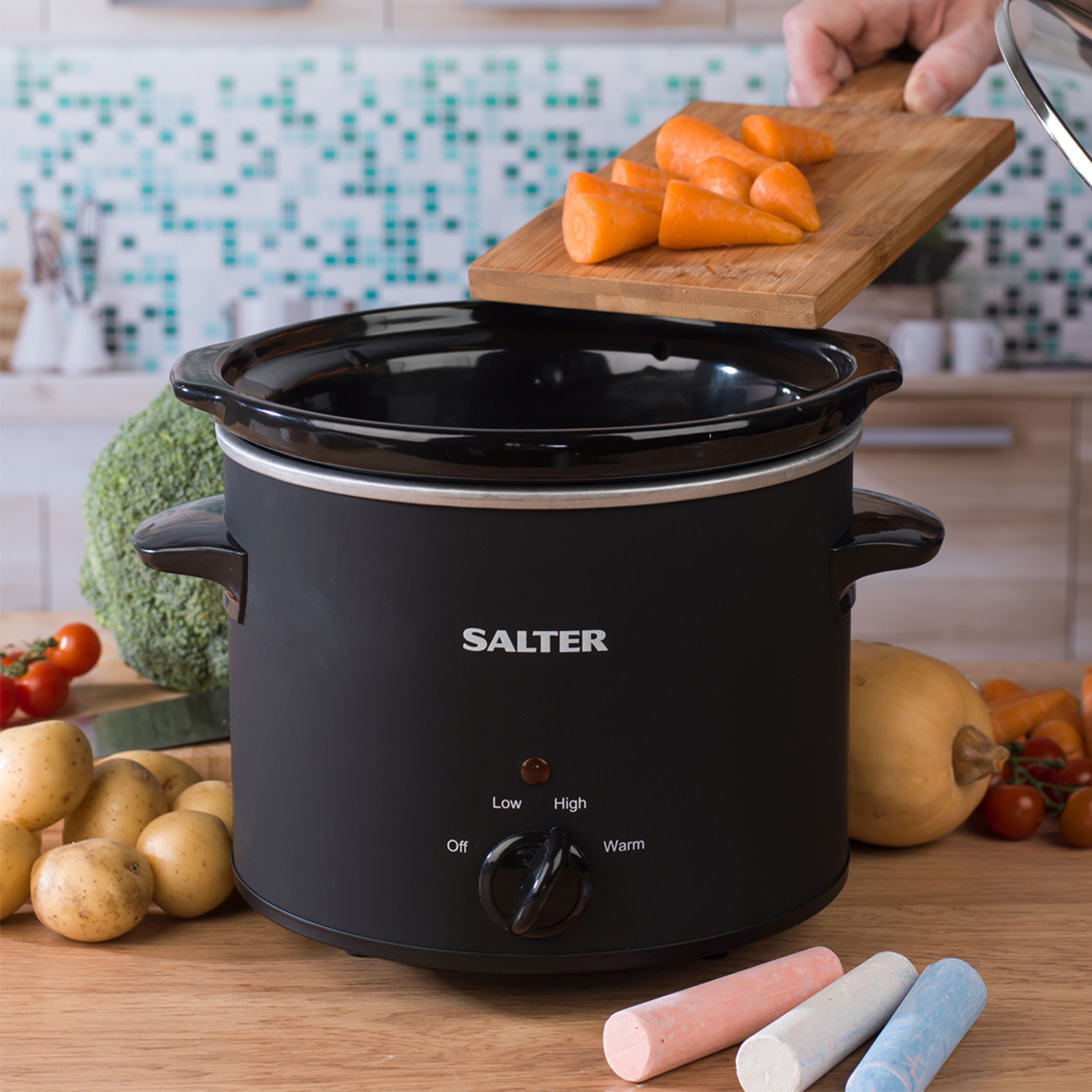 -
-
Sausage & Maple Swede Traybake
Forget about boring bangers and mash. Bursting with colour and a mix of your favourite seasonal veggies, this tasty traybake is incredibly easy to prepare and doesn't break the bank. It's a dinner winner for the whole family to enjoy.
-
Ingredients
2 tbsp olive oil
2 tbsp maple syrup
½ pack fresh thyme
1 tsp cumin seeds
2 tsp red wine vinegar
1 large swede, peeled and cut into 3cm chunks
3 red onions, cut into wedges
8 pork sausages
3 apples, we recommend Pink Lady, cut into wedges.
£1.07 Per head
-
Method
Mix the oil, maple syrup, thyme, cumin, and red wine vinegar together with seasoning. Cover the swede and onions in the maple mix. Grill in the air fryer for 15 mins. The Go Healthy XXL Hot Air Fryer never fails us when cooking for larger families due to its generous 8 litre capacity. And even better, it saves us an extra 68% off our energy bills comparing the energy used (kWh) per kg of chicken using a 1.8 kW electric oven, thanks to the speedy cooking times. Roast for 10 minutes.
Add the sausages and apple wedges, and cook for 20 minutes more, stirring halfway through, until the vegetables are caramelised, and the sausages are cooked through.