Best Bathroom Scales for Tracking Fitness
Exercising regularly and feeling stronger and healthier is one of the wonderful things our body can do. Wouldn't it be amazing if we could track what was actually going on inside our bodies? Scales have been used for years as a way to track your weight and assist in weight gain/loss through fitness regimes but what if your goal isn't to lose weight? What if you're more interested in losing water retention or body fat? Salter has developed bathroom scales with this in mind. Whether you want to tailor a workout to your BMI or test a client's muscle and bone mass to ensure safe exercise, Salter has a wide selection of digital bathroom scales and analyser scales which will help you towards getting the results you want whilst making sure you look after your body in the best possible way.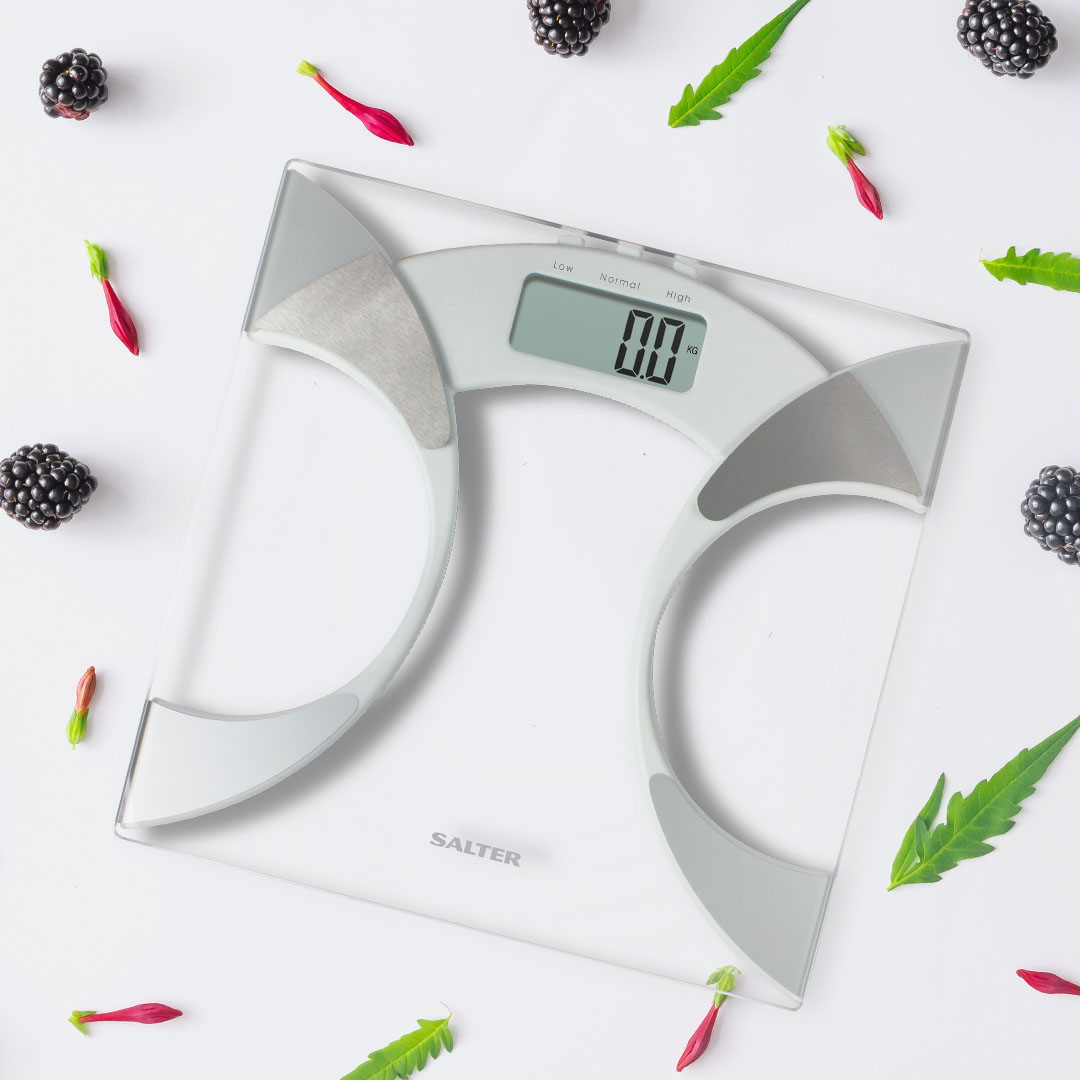 Salter's best-selling scale Ultra Slim Glass Analyser Body Fat Scales encompass everything required to assess BMI, body fat and water as well as weight. These scales are ultra-thin (6mm) made with toughened glass to ensure a stable reading, whilst still complimenting any bathroom interior. These scales use Bio Impedance Analysis; a form of body composition estimation where a weak electric current is sent around the body and calculates the resistance produced by body fat/water. This non-invasive technology provides an accurate reading of your weight and overall health. This particular set of scales provides readings for; weight, body fat, body water and Body Mass Index (BMI.) You can easily compare your results with the 'Normal Healthy Range of Body Fat/Water Percentage' and 'BMI Classifications.' View your weight measurements clearly thanks to the easy to read digital display. With memory storage for 4 users and personalised settings to enter gender, age and height, tracking your progress has never been easier. These bathroom scales are also very easy to use, simply tap with your foot to activate!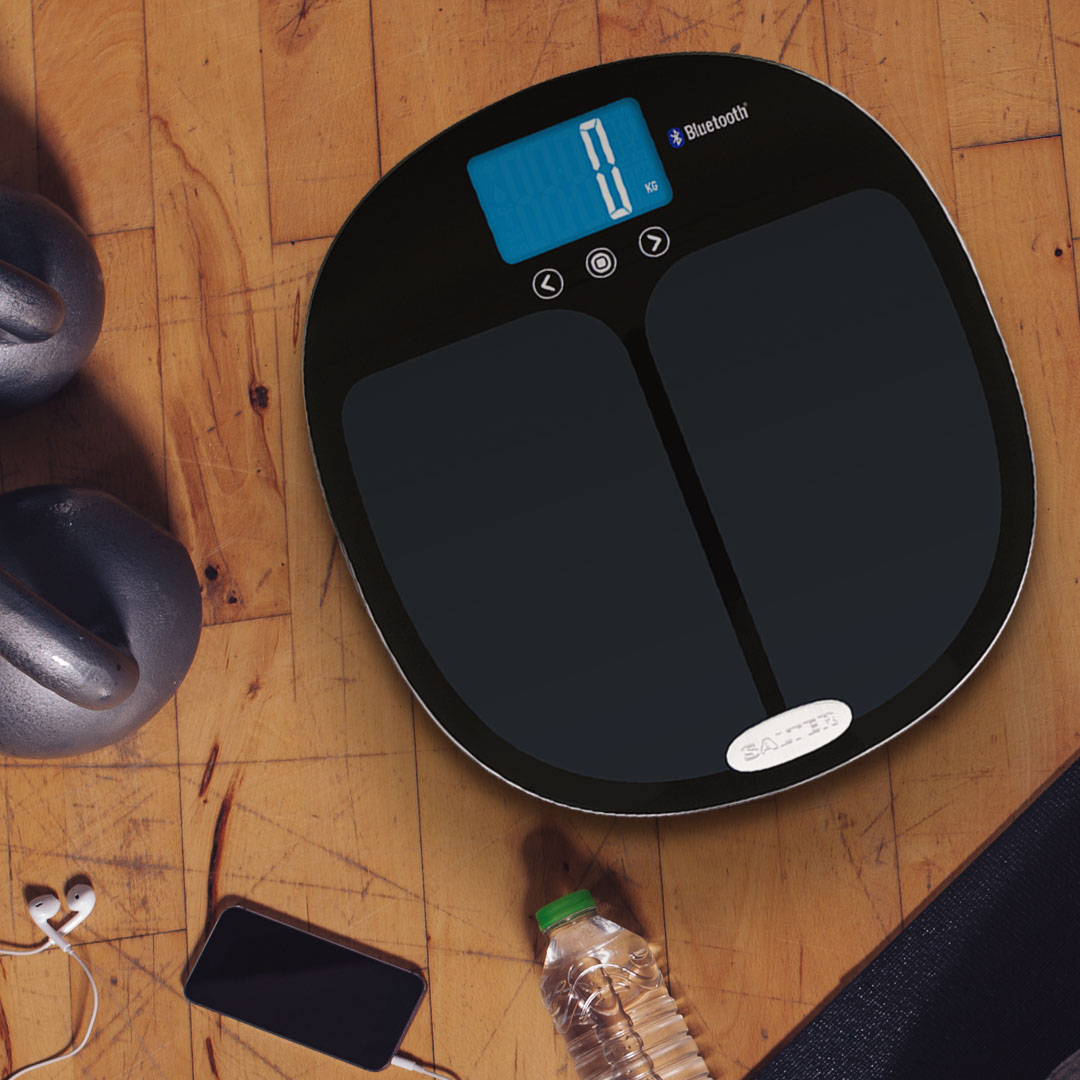 For those who like their modern gadgets, the Salter Curve Bluetooth Smart Analyser Bathroom Scale allows you to track your body composition through your smartphone using the MiBody app. Using BIA technology, these scales calculate weight, BMI, body fat/water as well as Basal Metabolic Rate (BMR), muscle and bone mass allowing you to tailor a fitness plan to suit your needs. This bathroom scale connects directly to the MiBody app via Bluetooth, allowing you to keep up to date and compare your results to recommended ranges. Results are stored so you can see how your measurements have changed over a selected period of time. You can share your results if desired, perfect if you are a personal trainer wishing to share a client's analysis! With memory for 8 users and additional child and athlete modes, making this scale personal to you is easy. Featuring a stylish design and clear digital display makes for a modern addition to your bathroom that provides you with key information about your body straight to your phone. These scales are great for those who wish to keep a close eye on their body composition such as marathon runners, personal trainers or if you're just starting out on a new fitness plan.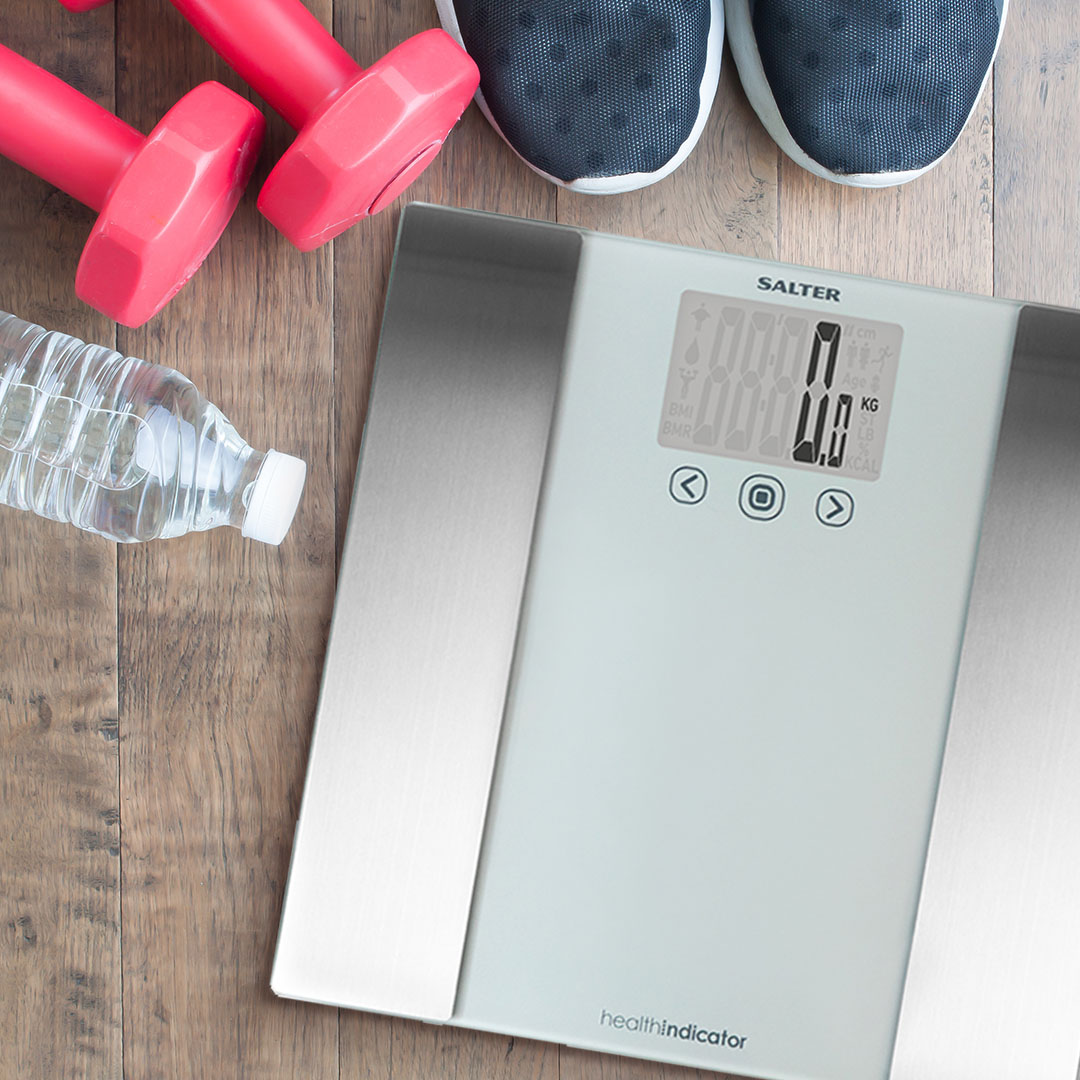 The Salter Health Analyser Scale makes monitoring your body's health simple. Simply step on the platform for quick and accurate measurements for your body weight, body fat percentage, body water percentage, BMI, BMR and muscle mass. The handy traffic light system displays your measurements on the easy to read display with a specific colour background to show how your readings compare against the healthy recommended ranges - Purple – LOW, Green – NORMAL, Yellow – MODERATE & Red – HIGH. So you can easily understand what the number on the scale means without the laborious task of looking it up online. For those who exercise regularly, athlete mode can be selected for more accurate readings according to your body type and level of activity. With a 12-user memory you can monitor the whole family's health from just one scale.
All Salter bathroom scales are simple to use and durable with a 15-year guarantee. With a variety of scales to choose from, with a range of additional features, you can monitor your overall health and fitness with ease.