Gift Ideas With Salter
If you're in desperate need of some homemade gifting inspiration that won't break the bank, Salter are here with an array of tasty recipes that suit any occasion. From sweet to savoury, or from truffles to chutneys… we've got you covered. So… get ready. It's time to show off your crafting skills and get down to business!
Homemade Jam
Making a simple strawberry jam is surprisingly easy and it makes for a beautiful gift idea when decanted into a glass jar and laced with ribbon. If you didn't already know, fruit preserves cook exceptionally better in stainless steel as it prevents the ingredients sticking and enhances a rich and smooth texture. For best results, we use our Timeless Collection Stainless Steel 3 Piece Saucepan Set to create jams and chutneys. With a high quality satin finish, our pans are impressively easy to clean and they will have you cooking like a pro!
Ingredients
1kg strawberries
750g jam sugar
1 lemon, juiced
(Makes 3-4 jars)
Method
1.Measure out your ingredients using our Digital Kitchen Scale Dual Pour 2L Mixing Bowl to cut your clean-up time in half, allowing you to measure and mix all in one!
2.Hull the strawberries to cut them into a cone shape, then place them in the mixing bowl and mix in the sugar.
3.Pour mixture into a pan with lemon juice. Place over a low heat and stir until the sugar has dissolved.
4.Turn up the heat to start bubbling the jam until it reaches 105C on a thermometer. It's important to use a digital thermometer to ensure the jam reaches that all-important setting point. We like to use the Salter Leave-In Digital Cooking Thermometer, as it continuously monitors temperatures showing quick and accurate readings, then alarms when food is ready.
5.Put the jam into sterilised jars. Pop on a label, including the date, then add a pretty fabric jar topper for that finishing touch. Tie everything together with twine, and there you have it!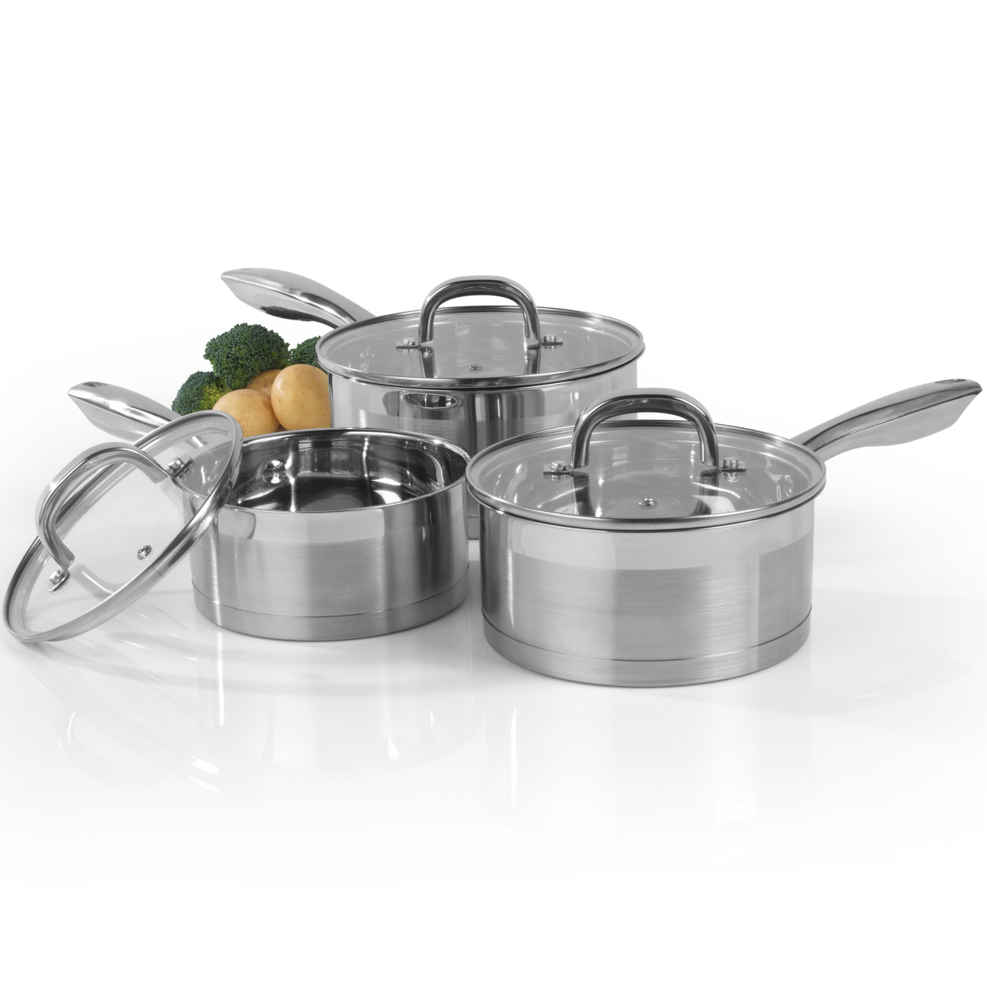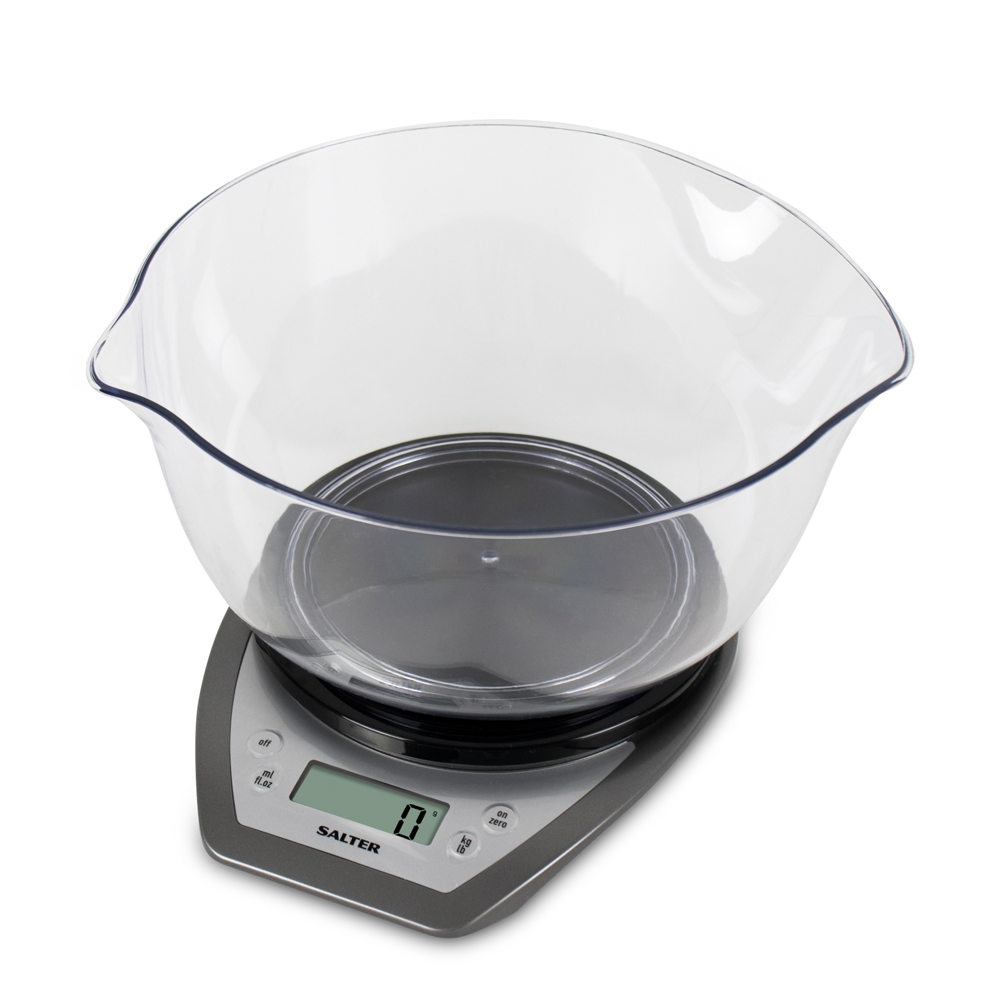 Homemade Mango Chutney
Homemade chutneys are a brilliant gifting idea as it takes time for the full flavour to develop and mature, meaning taste vastly improves with age. They also play a starring role when accompanied with a charcuterie board of cheese, crackers, and meats around festive periods, or possibly even served alongside homemade curries and sandwiches. As we all know, no night is complete without the necessary snack. So, to top your luxury evening off in style, shop our three bamboo serving boards.
Ingredients
400g Granulated sugar
450g White wine vinegar
5 Ripe, peeled & chopped mangoes
100g Raisins
50g Finely chopped ginger
1 Medium onion, chopped
3 Garlic cloves, crushed
1 Tsp mixed spices
1 Tsp mustard seeds
(Makes 3-4 jars)
Method
Combine sugar and vinegar into a stainless-steel saucepan. For convenience, The Timeless Collection also works perfectly for this recipe. Let it simmer while stirring occasionally until the sugar dissolves.
2.Add all the remaining ingredients and allow mixture to simmer, continuing to stir until thick and syrupy. Bubble over a medium heat for approximately 1 hour 15 mins.
3.Leave mixture to sit for 10 minutes, then transfer the chutney into sterilized, airtight jars. Then add labels.
4.Store in a cool place for up to 2 years.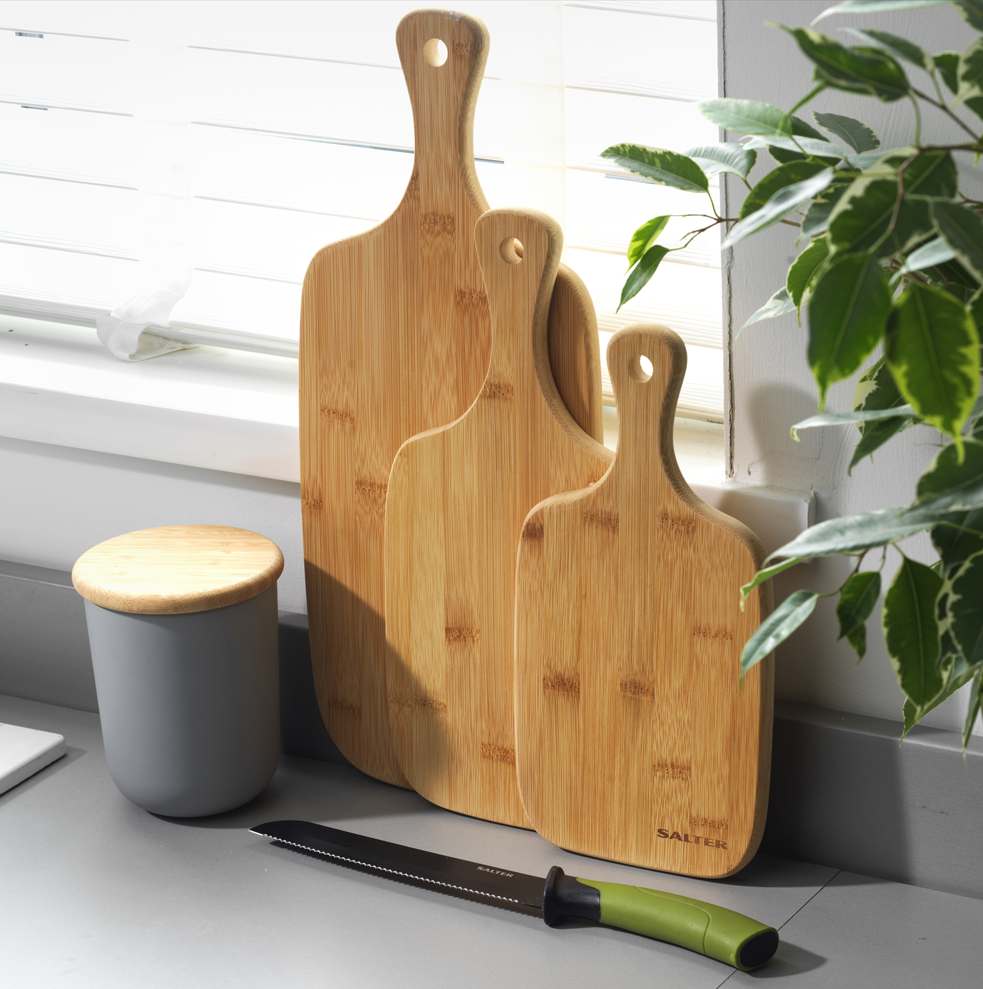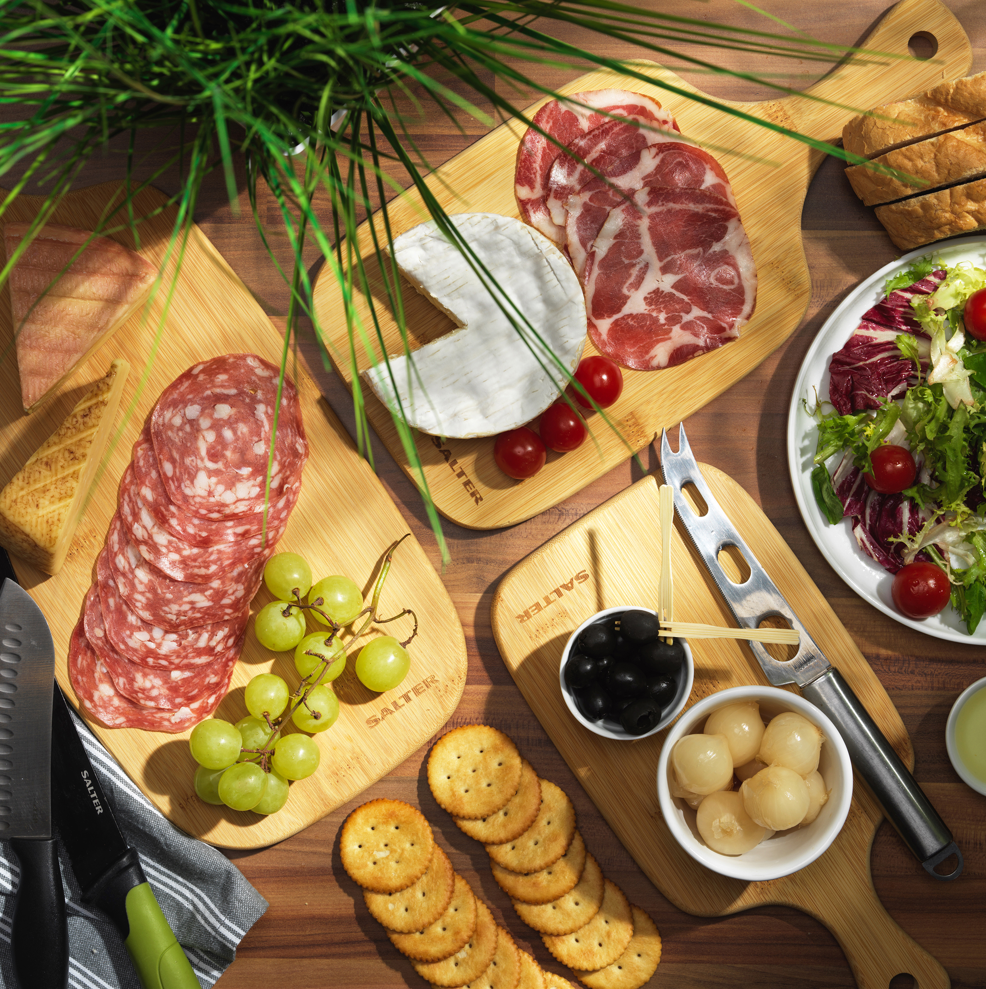 Easy Homemade Fudge
This indulgent fudge recipe is incredibly easy to make as it requires very little ingredients. It's the perfect year-round treat, and consequently fits to make a great gift for family and friends wrapped with cellophane and ribbon. Because let's face it… who gets bored of fudge?
Ingredients
450g Golden caster sugar
400g Double cream
50g Butter
1 Tbsp glucose syrup
1 Tbsp vanilla extract
Method
1. Line a 36cm tin with greaseproof paper
2. Combine milk, sugar, and butter in a saucepan. Heat and stir continuously, ensuring sugar has dissolved.
3. Bring to the boil for 15-20 minutes, continuing to stir.
4. Use a temperature probe to achieve perfect results and ensure the mixture has reached the soft ball stage (115°C).
5. Remove from the heat and add vanilla extract. Leave to cool for 5 minutes.
6. Beat mixture with a spoon until it starts to thicken. Once thickened, pour mixture into the tin and leave to set.
7. Cut the fudge into squares and store in a gift box.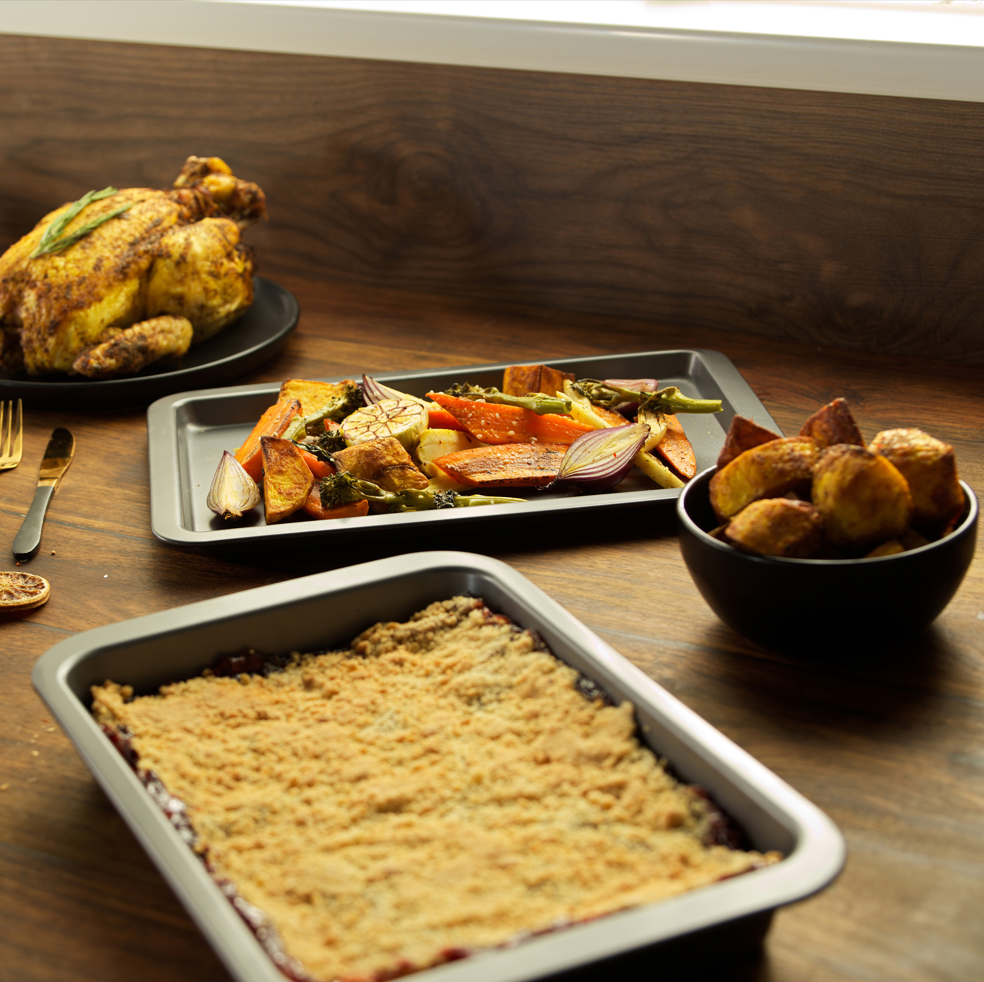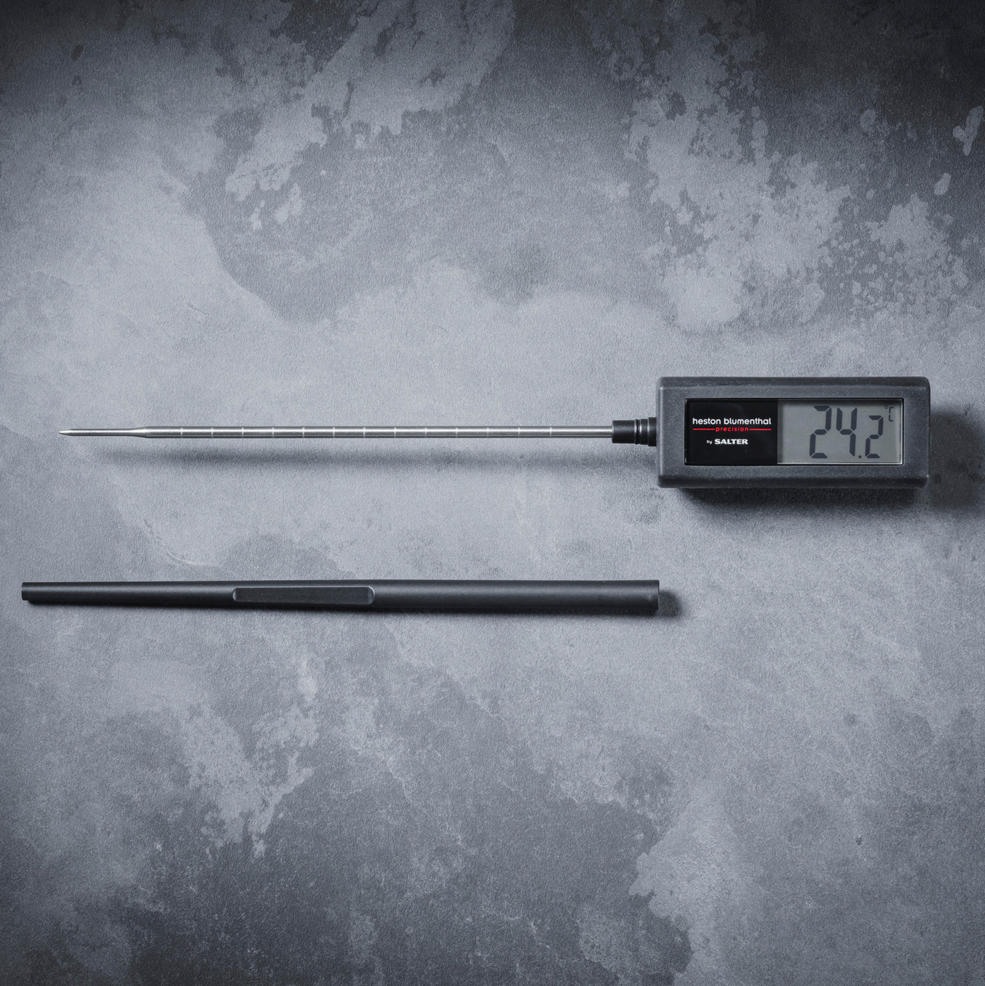 Gourmet Marshmallows
Learn how to craft these light and fluffy vanilla marshmallows in as little time as 30 minutes. Perfect for a homemade gift, added to a hot chocolate, or sandwiching between two cookies in a s'more… these handcrafted marshmallows are always a show-stopping treat!
Ingredients
3 Large egg whites
12 Leaves of gelatine
650g White sugar
1 Tbsp vanilla extract
100g Icing sugar
4 Tbsp corn flour
1 Tbsp liquid glucose
Method
1.Whisk egg whites using an electric mixer, then set aside. To kick-start your baking success, our stand mixer speeds up the process and helps to perfectly create this firm favourite with minimal effort.
2.Put gelatine in a bowl and cover with 200ml of water to soak.
3.Combine sugar, glucose, and 300ml of water into saucepan. Heat until the mixture reaches 130°C on a thermometer. This recipe is great to use with the Salter leave-in digital cooking thermometer which ensures you accurately craft the marshmallows to perfection.
4.Remove the pan from heat and combine gelatine and water mix with the hot sugar. Stir until the gelatine has dissolved, then pour the mixture into a jug.
5.Return to whisk the egg whites until stiff peaks form. Continue to whisk as you add the syrup mix until it is smooth. Add in vanilla extract and beat until it has just combined.
6.Line a baking dish with cling film and brush with sunflower oil. Mix the icing sugar and cornflour together, then coat the baking dish with ¼ of the mixture.
7.Pour in the marshmallow mixture and smooth the top with a spatula. Leave to set for 2 hours.
8.Cover a sheet of baking parchment with the sugar mix. Place the marshmallow onto the sheet and peel away the cling film.
9.Cut the marshmallows into squares. Store them in an airtight container and gift wrap.