Liven Up Your Lunches
If you have been working from home, you are probably bored with having to make lunch every day or forcing yourself to eat another box of leftovers. And many of us have been spending time glued to our desks in an effort to prove we are working hard but making time to take a proper break is important, as is preparing a nutritious meal that will keep your energy going through the afternoon. Tucking into a lunch that's full of flavour and requires a little extra effort will have you reclaiming your lunch break and taking well deserved time away from your screen.

We've rounded up a selection of brilliant recipes that will have you excited for lunch and counting down the hours 'til your midday break.
A frittata is a baked egg dish which works well served hot or cold and can be made with a wonderful variety of fillings. We love the sound of a Bombay Potato Frittata, packed with Indian inspired flavours, it's a given us a new way to use our takeaway leftovers.
This recipe is perfect for when you're working from home, as there's no need to worrying about offending anyone with aroma.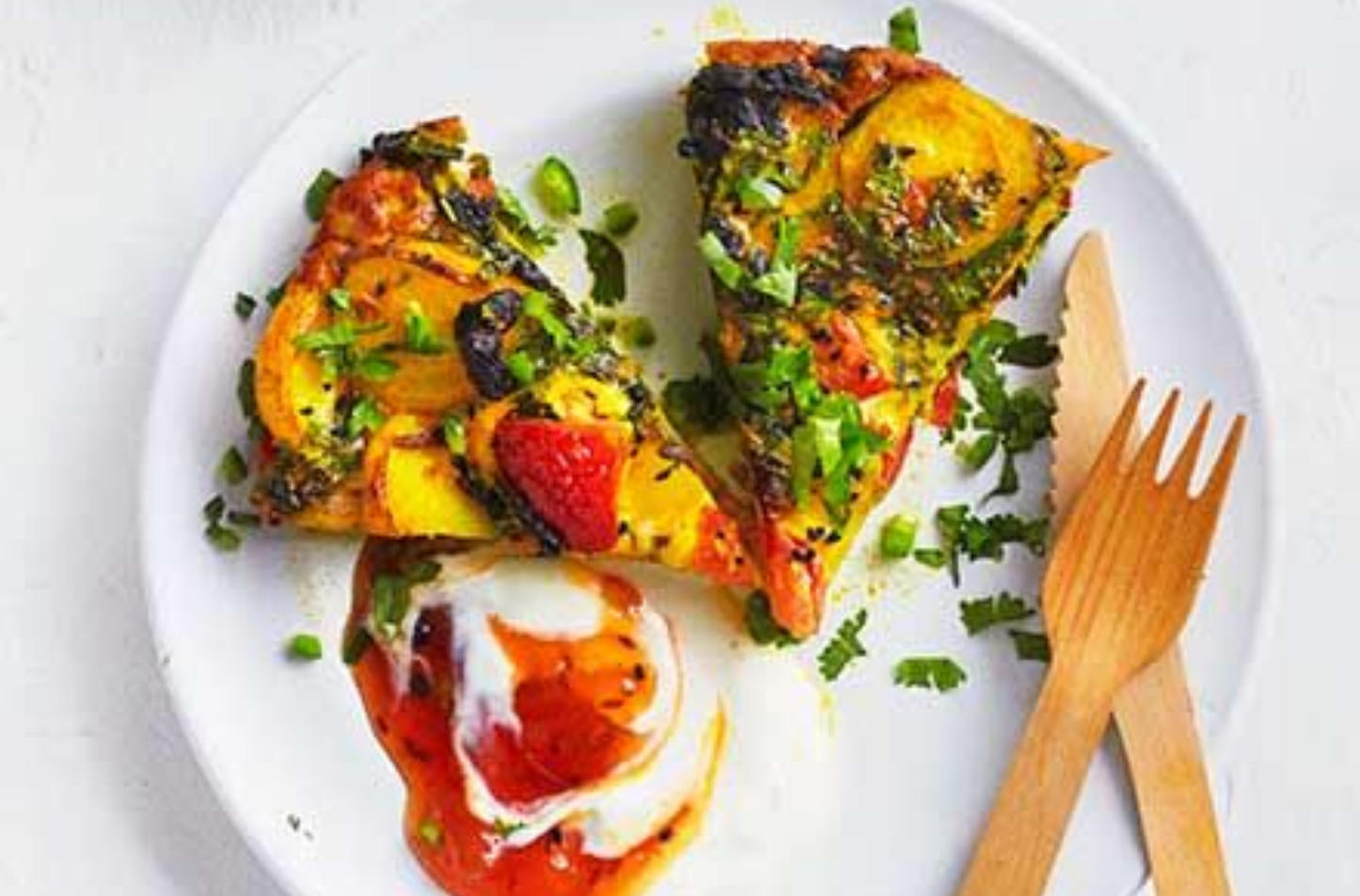 Get the recipe from BBC Good Food here.
Perfect for wrapping up and taking to the office with you, or preparing in advance for a quick 'al-desko' lunch at home. These Chipotle chicken wraps are healthy but certainly don't skimp on flavour. They're also high in protein, low in calories and packed with wholesome ingredients.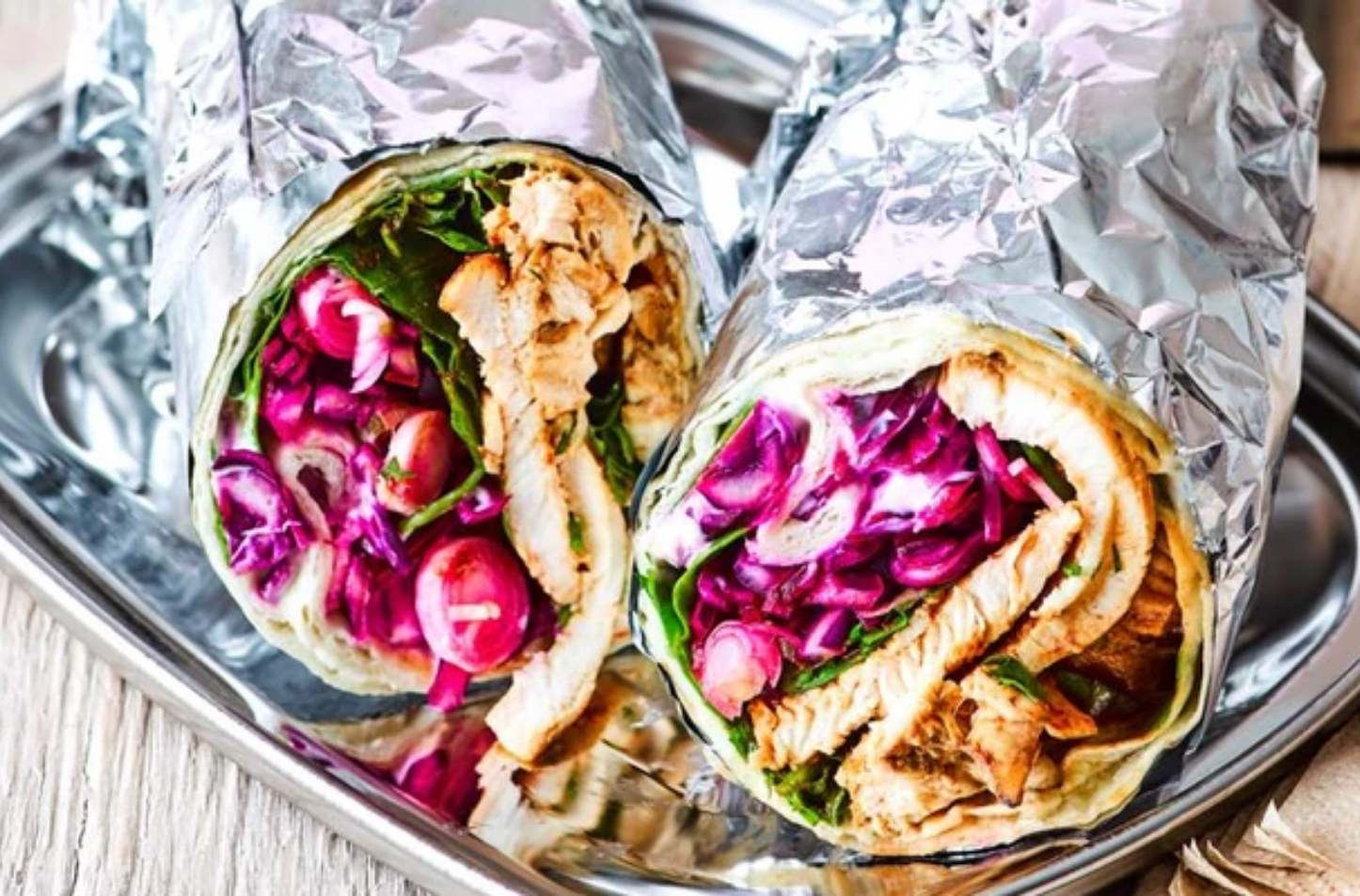 Get the recipe from Olive Magazine here.
This noodle bowl is a delicious combination of Asian flavours, steak, vegetables and of course, noodles.
The combination of spiralized carrots and noodles means it isn't too heavy, keeping your energy levels up during the afternoon. It will take 25 minutes to make, which ensures you give your eyes a good break from staring at your screen.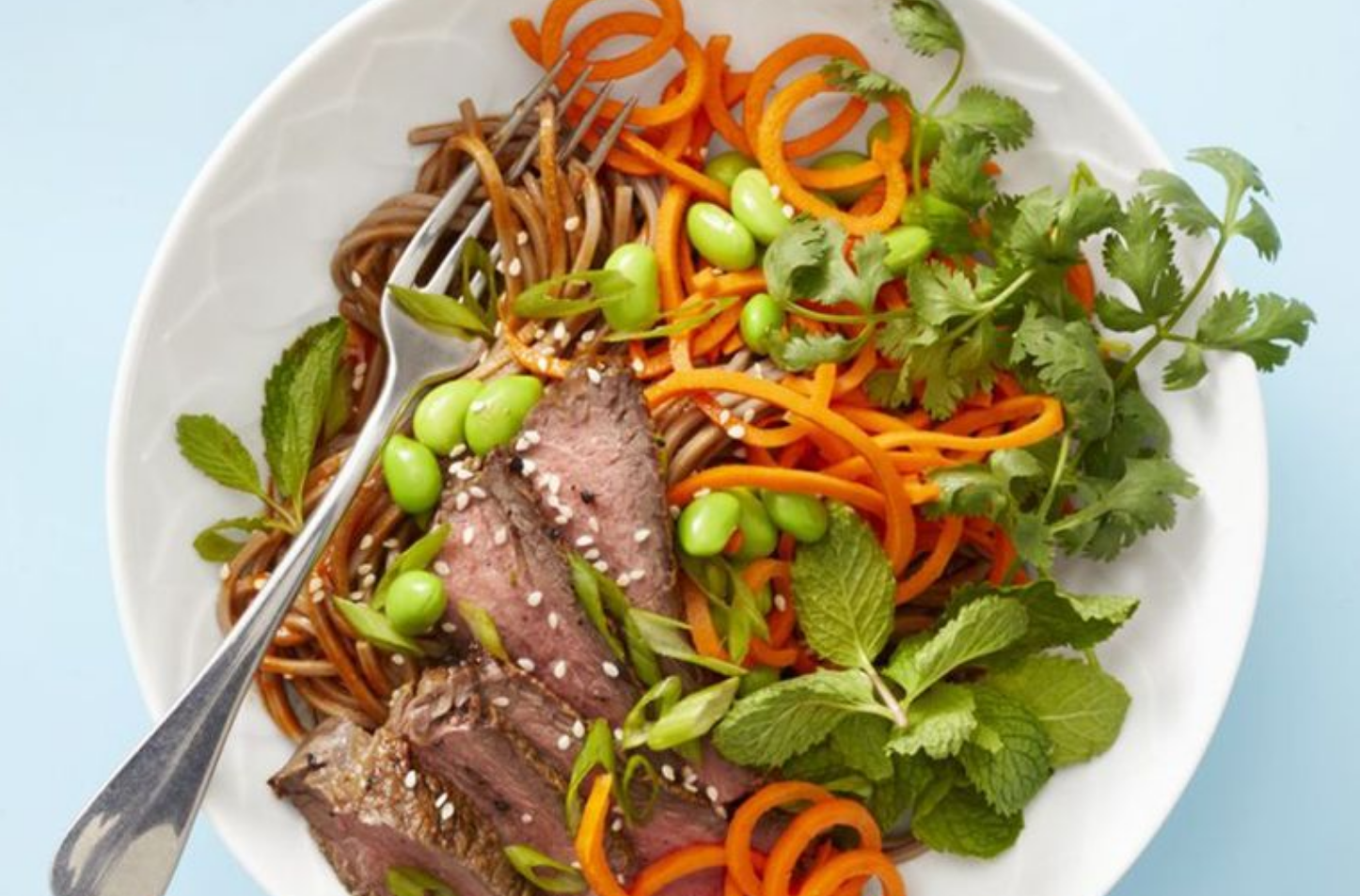 Get the recipe from Good Housekeeping here.
Sometimes you can't beat a sandwich for lunch, especially one with melted cheese. If you're looking for a way to change up your dependable cheese toastie, why not try this sub.
The combination of roasted mushrooms, melted mozzarella and marina sauce make this a delicious and hearty lunch treat.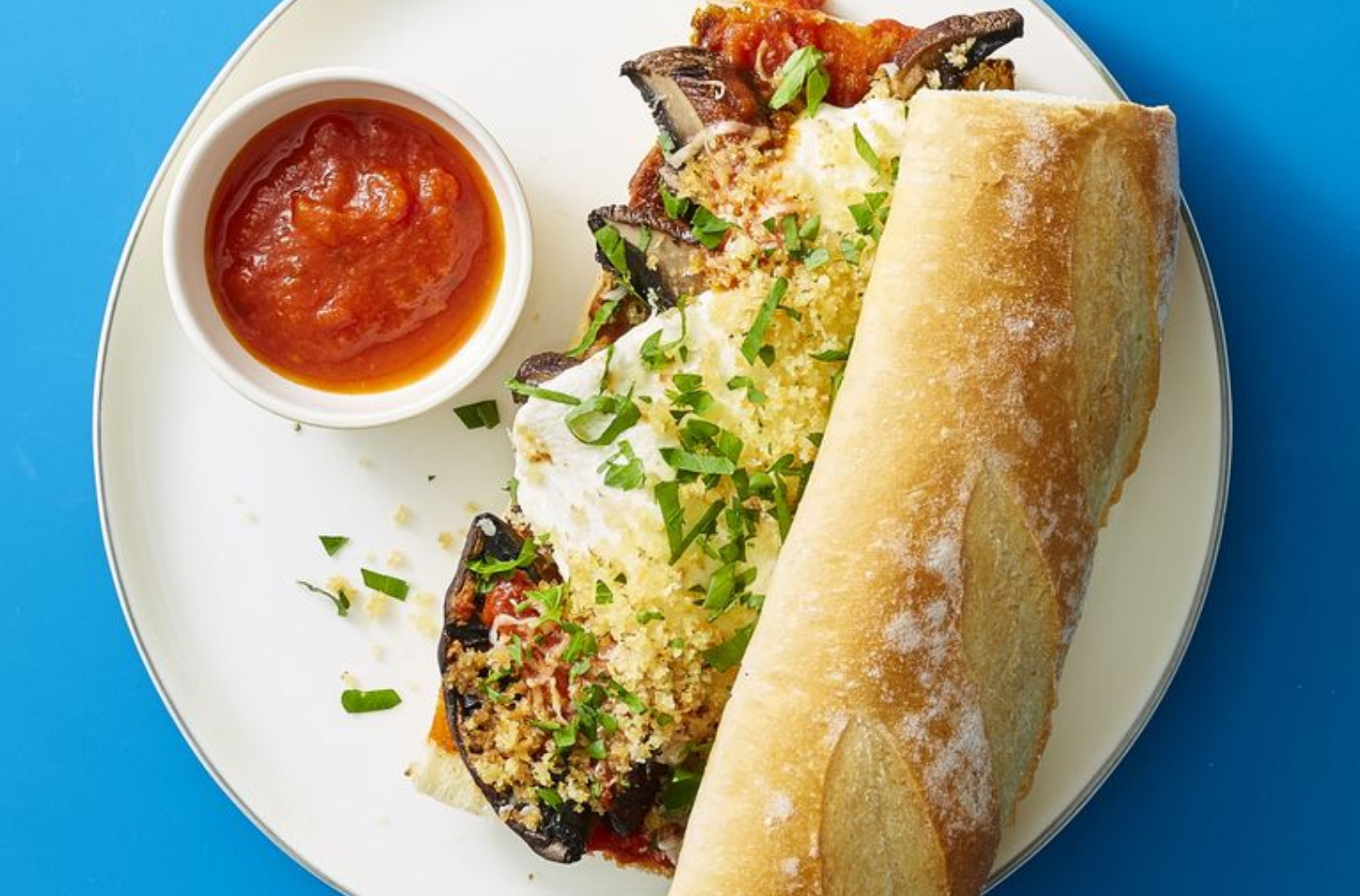 Get the recipe from Good Housekeeping here.
This recipe is great if you have any chicken leftover from your Sunday Roast. Serve on toast or on top of a jacket potato or salad for a quick and delicious lunch. You won't be reaching for the pre-made tub of coronation chicken from the supermarket after you've tried this.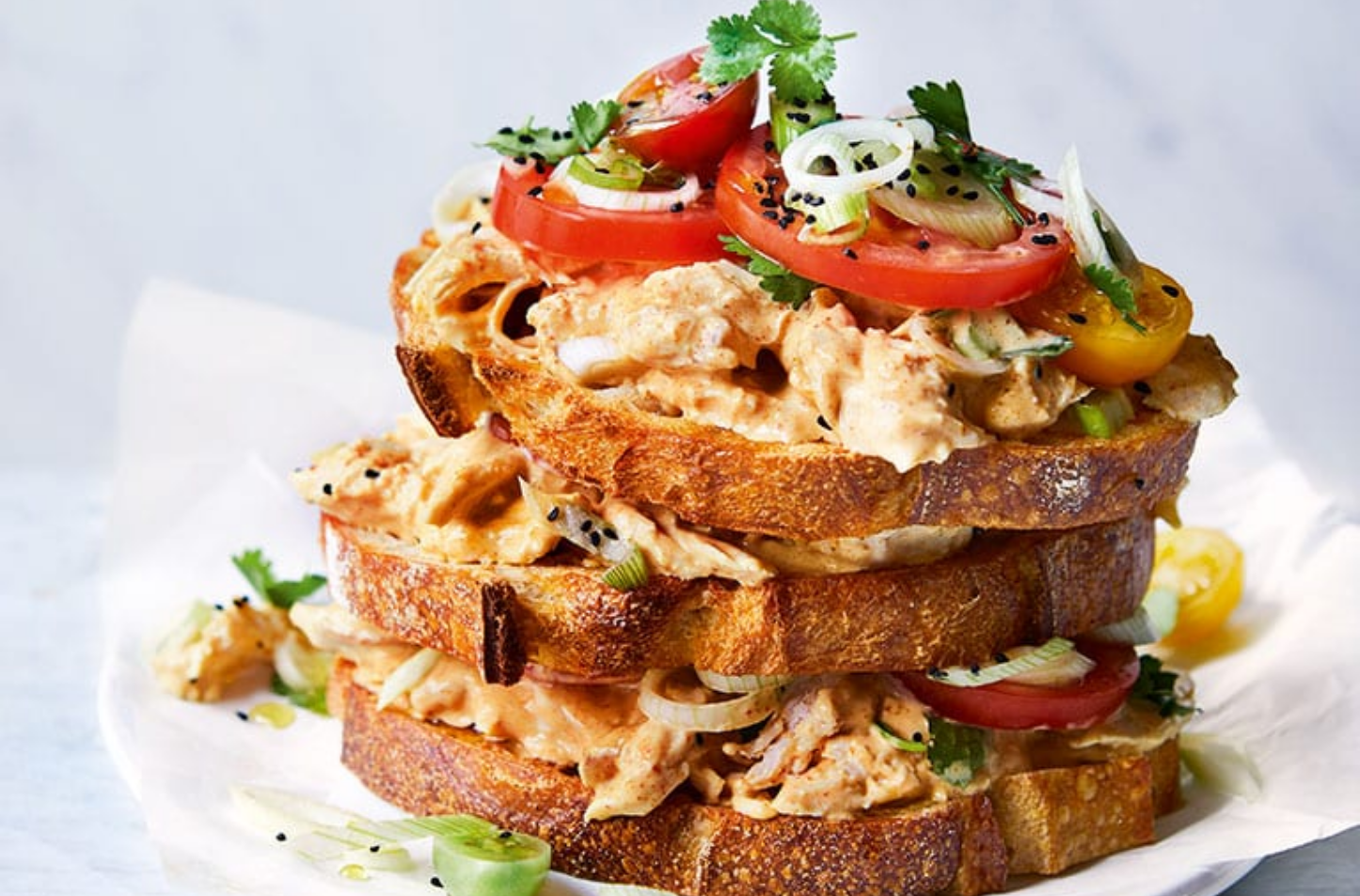 Get the recipe from Delicious Magazine here.
Soup like sandwiches is a quick and simple go-to lunch. Instead of reaching for another tin why not try this Thai-spiced chicken soup instead. It uses a leek and potato soup as it's base, so make a batch of this first or use store-bought. If you want to make it more filling to enjoy for dinner, simply add rice or noodles.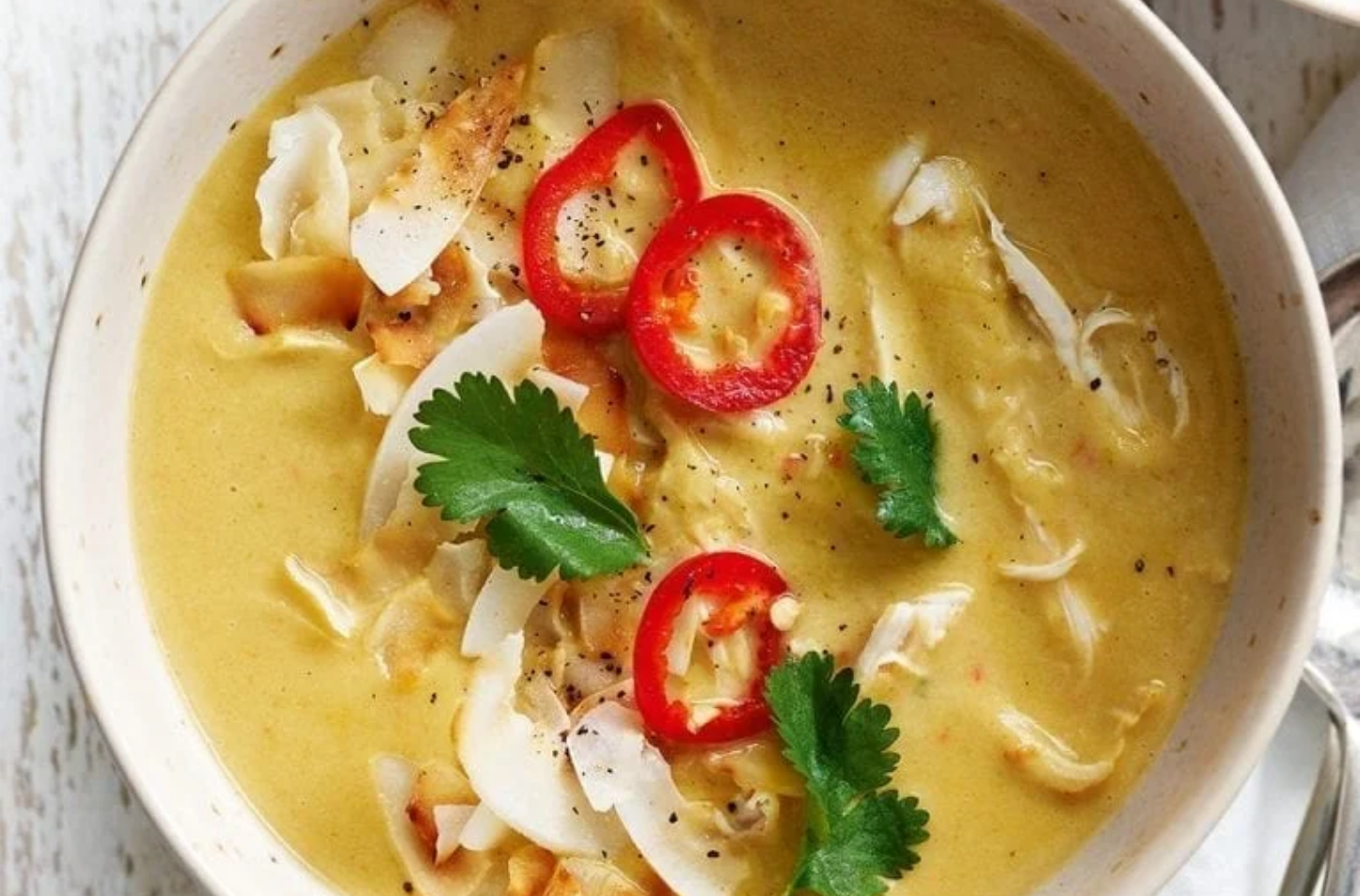 Get the recipe from Delicious Magazine here.
Got a couple of tins of tuna lurking at the back of the cupboard? Instead of making another pasta salad, why not transform it into these quick and simple fishcakes.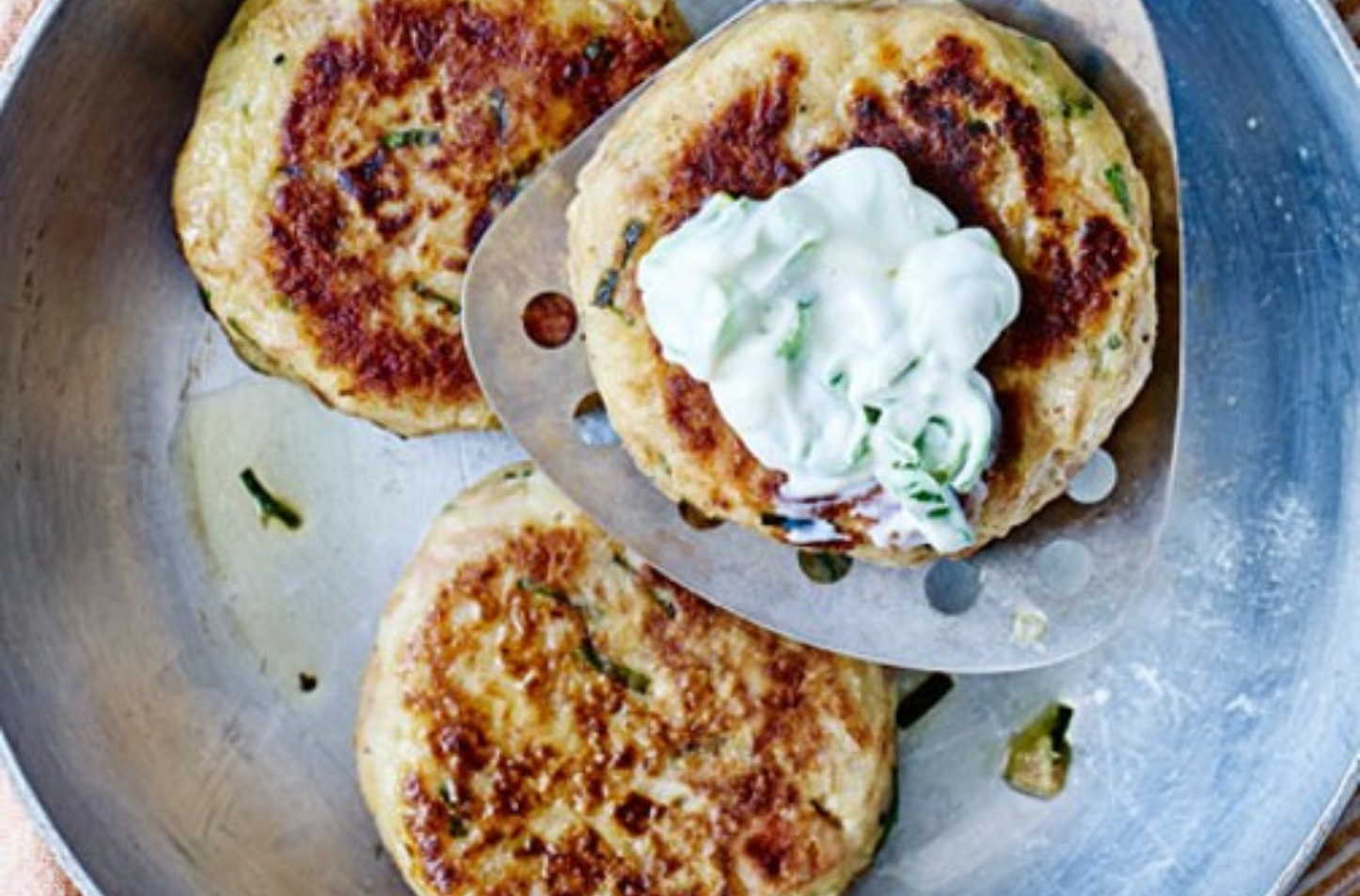 Get the recipe from BBC Good Food here.
A rich creamy, hummus is an ideal lunch option for those who are short on time. This minty pea hummus is served with beetroot and includes three of your five a day. It's perfect for fuelling your afternoon. You can also make your own wholemeal wraps, which are much tastier than shop-bought alternatives.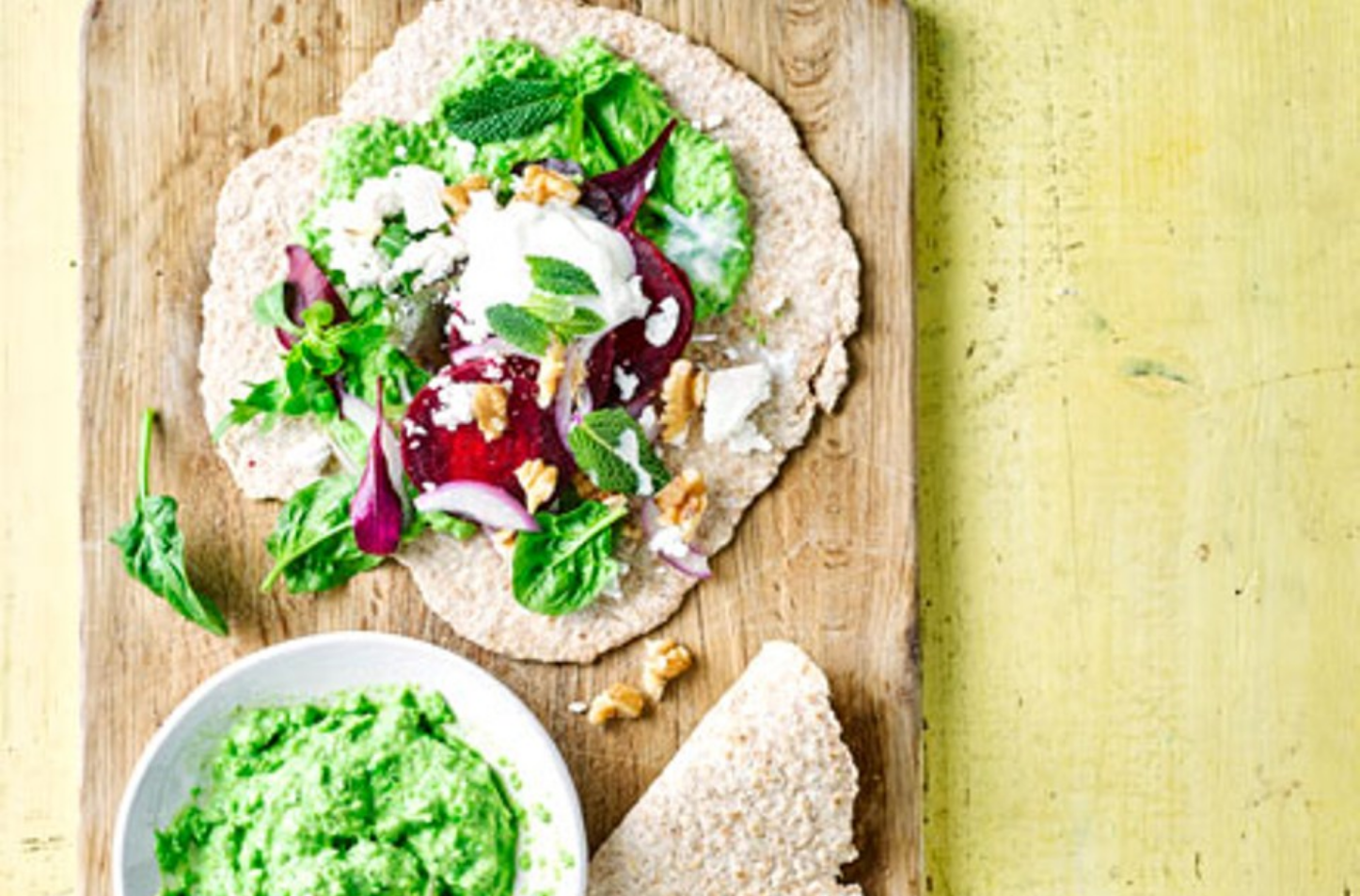 Get the recipe from BBC Good Food here.
This warming veggie ramen is ideal for when you're craving something comforting but are short on time. It's a healthy alternative to fast food and has the benefits of being low cost, low-fat and low calorie. This Japanese inspired noodle soup can be rustled up in just 15 minutes.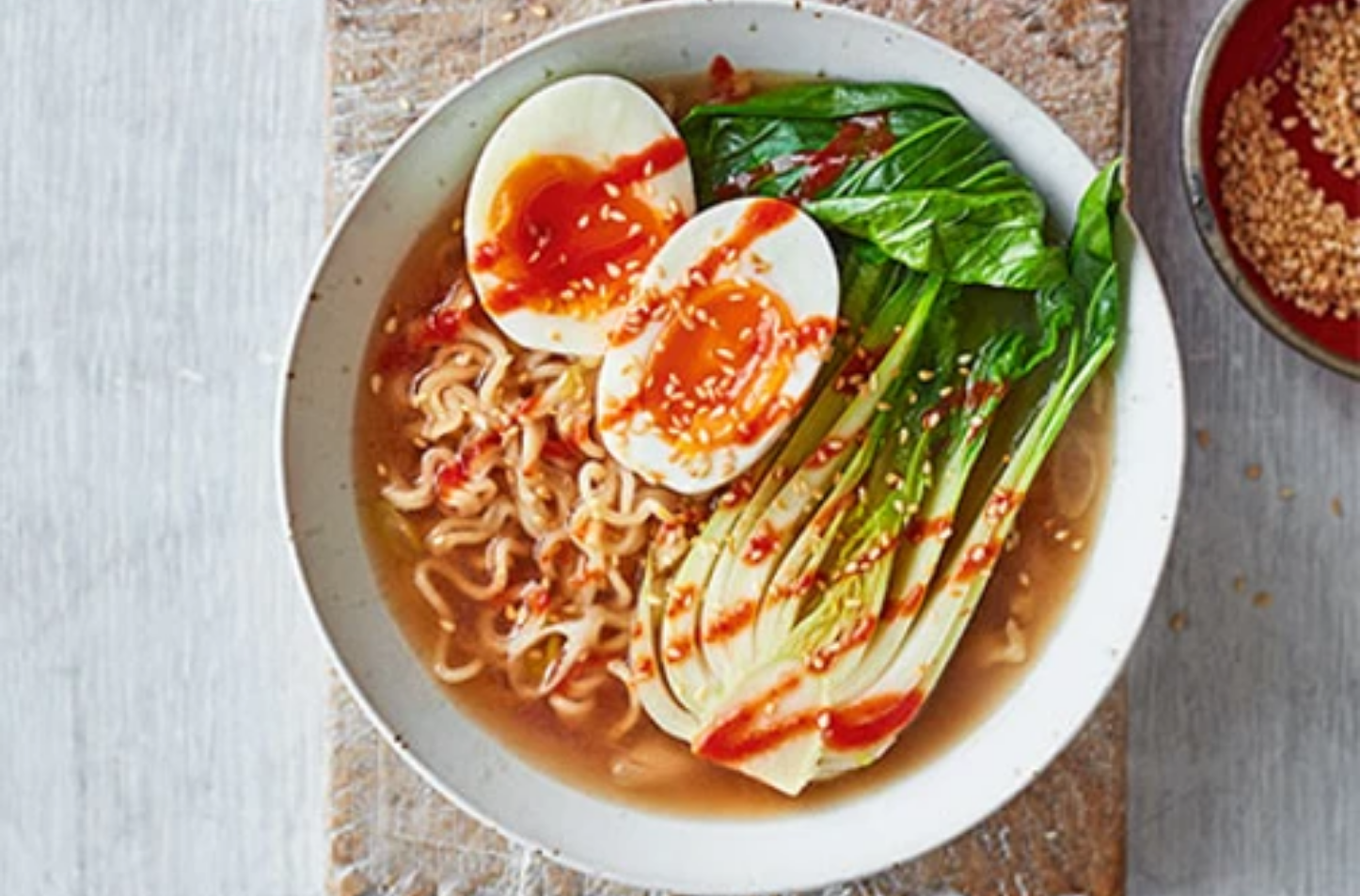 Get the recipe from BBC Good Food here.
When you think of healthy lunches, your first thought is probably a salad. If you need a new or more exciting salad recipe why not try this Chorizo, chickpea and baby spinach salad.
Want to reduce the preparation time? Buy chorizo slices from the sandwich meats aisle and a jar marinated vegetables to use in place of the courgettes.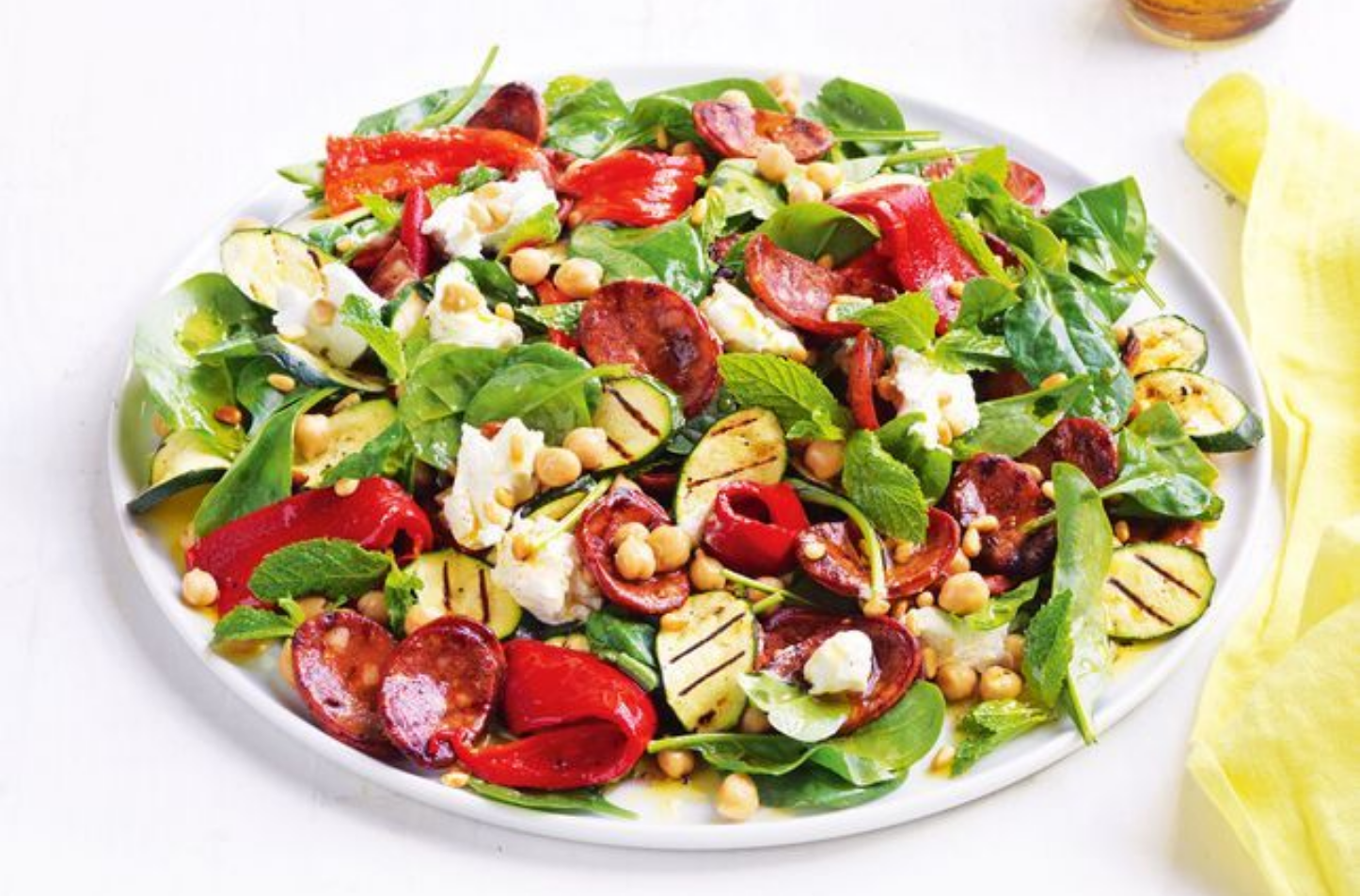 Get the recipe from Taste here.
Share a picture of your favourite lunch recipes with us on Instagram, we'd love to see them, you can find us @SalterUK. You can also use the #SharewithSalter.
Don't forget you can save your favourite online recipes in the Salter Cook App, download it on the App Storeor Google Play.