Get stuck in for Veganuary!
Making homemade, dairy-free milk snacks can initially seem like quite the challenge but nut at all!
Our Salter recipes are super easy to follow and if you're taking part in Veganuary, we're here to help satisfy those sweet treat cravings. As well as helping the planet, there are substantial health benefits to choosing vegan alternatives, so why not give it a go in the comfort of your own home?
For a burst of diverse flavours, our No Bake Protein Energy Bites are utterly delicious and will leave you feeling full in between meals.
If you use our 1.6 L Plant M!lk Maker, you'll be able to make delicious lactose-free treats in moments using any nut, seed or grain. You can also transform the leftover pulp into zero-waste snacks, so you can use up all your unused cupboard cereals and turn them into yummy protein-packed nibbles to be enjoyed by the entire family.
-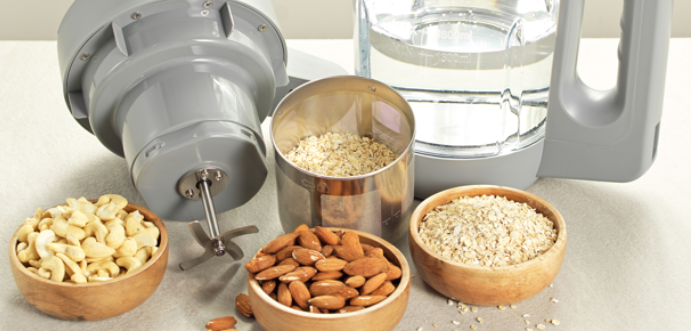 -
-
Ingredients
85g dark chocolate chips
80g rolled oats
80ml date syrups
70g cashew (or other mixed nut) pulp
65g ground flaxseed
65g desiccated coconut
1 tbsp chia seeds
1 tsp vanilla extract
1 tsp ground ginger
-
Method
Step 1: Place all the ingredients into a large mixing bowl and stir them together.
Step 2: Cover the bowl and leave to rest in the fridge for 2-6 hours.
Step 3: Roll the mixture into snack sized balls, ready to be eaten.
Step 4: Store the bites in a sealed container in the fridge.
-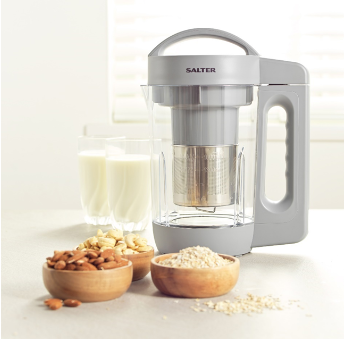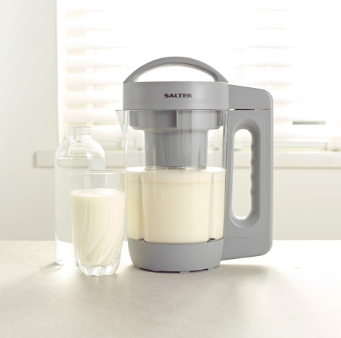 -
-
Alternatively, have a go at our homemade cereal bar recipe which is super easy to follow. Not only are they scrumptious but they're also the perfect afternoon snack accompanied with a cup of tea.
-
Ingredients
175g pitted dates
150g roasted almonds
120g rolled oats
120ml maple syrup
70g hazelnut (or other nut pulp)
65g smooth peanut butter
Optional: Dried fruit, mixed nuts, chocolate chips, cinnamon, or pumpkin spice
-
Method
Step 1: Pulse the dates in a food processor until it forms a thick dough.
Step 2: Combine the nut pulp, almonds, and oat in a mixing bowl.
Step 3: Melt the maple syrup and the peanut butter together in a saucepan over a low heat, then pour it over the dry
oat mixture.
Step 4: Stir in the dates until fully combined.
Step 5: Transfer the mixture to a baking dish leave in the freezer for 15-20 minutes before cutting it into bars.