Step into Spring: Our favourite Easter bakes
As we finally move into spring, the mornings are getting lighter and the days longer. With Easter approaching, there's no better time to get baking. We've put together a round-up of some of our favourite Easter bakes, complete with tips to help you recreate them at home, whether you're a seasoned baker or a complete newbie.
Hot Cross Buns
A hot cross bun is a spiced sweet bun, filled with dried fruit and marked with a cross on the top, that is traditionally eaten on Good Friday. These delicious buns are simple to make at home with the right equipment. The sweet dough is combined with fruit before being kneaded and left to rise. Stand Mixers are a fantastic way to speed up this process and recreate this family favourite with minimal effort. Leave the dough hook attachment to knead the dough whilst you get on with enjoying the sun! Shop our Salter Stand Mixer here.
500g strong white bread flour
½ tsp salt
2 heaped tsp mixed spice
50g caster sugar
50g butter
180g mixed dried fruit
7g sachet easy-blend dried yeast
200ml milk
2 eggs
For the crosses & glaze:
3 tbsp plain flour
2 tbsp water
honey or golden syrup, for brushing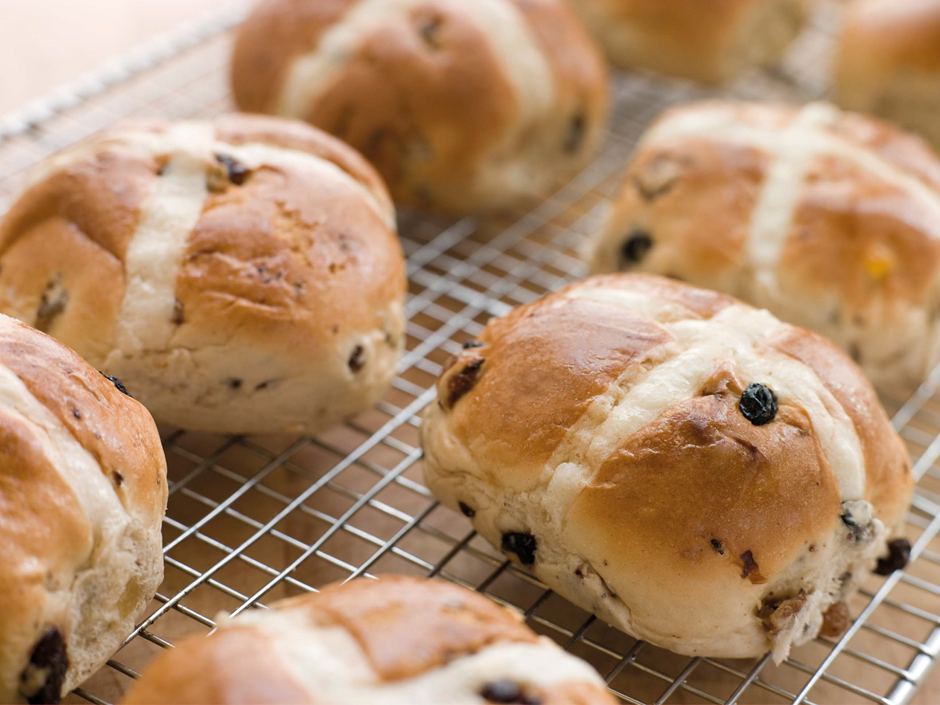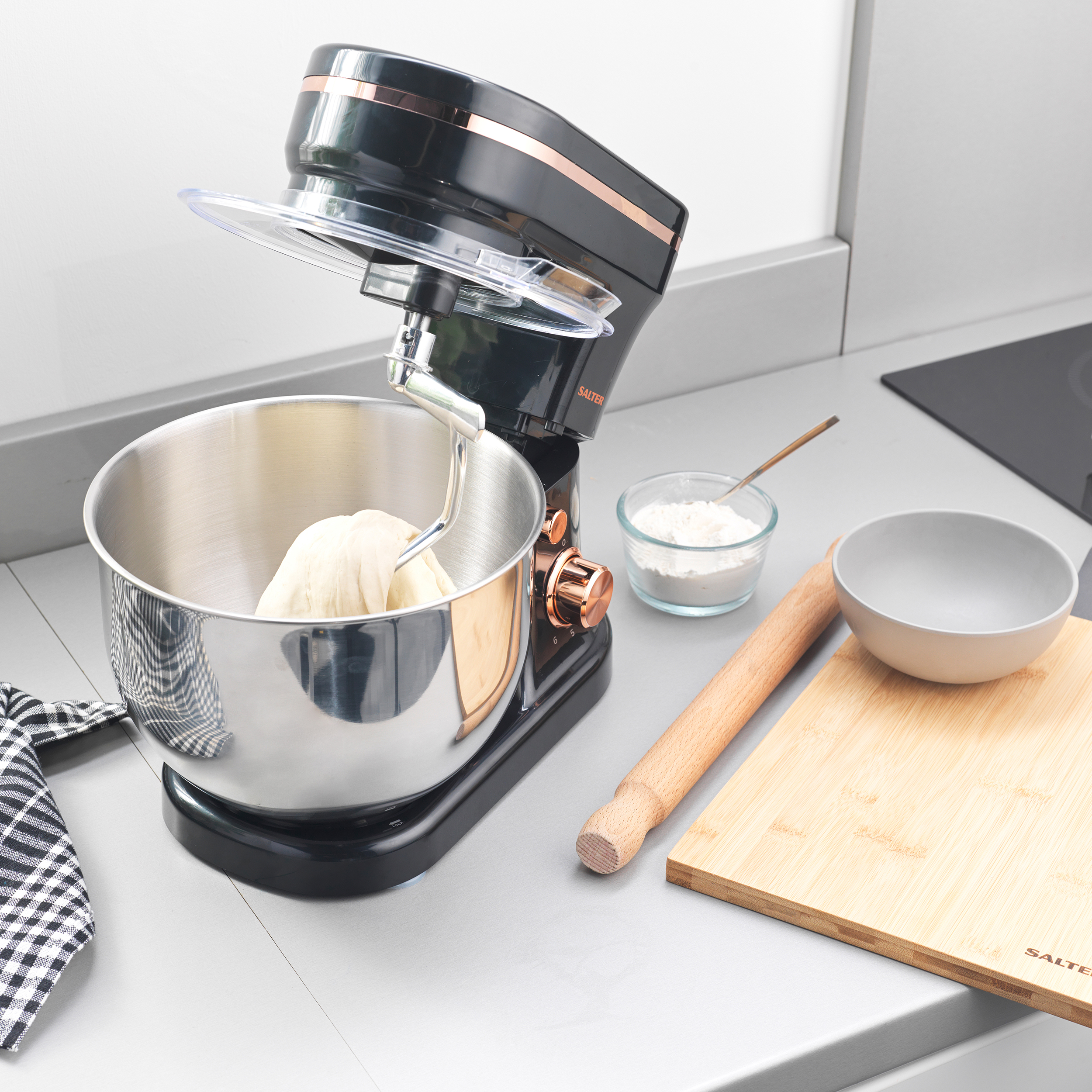 Top Tip: Use a plastic food bag with the corner snipped off to pipe on the signature cross design.
Easter Nest Cakes
Easter Nest Cakes are simple treat to make with kids. Simply combine melted chocolate with crushed shredded wheat and top with mini chocolate eggs for a super cute seasonal dessert. Our Marble Collection Muffin Tin is perfect for creating these little nests, simply line with cupcake cases and fill with the shredded wheat mixture. Shop here.
180g milk chocolate, broken into pieces
75g shredded wheat, crushed
2 bags mini chocolate eggs
Cupcake cases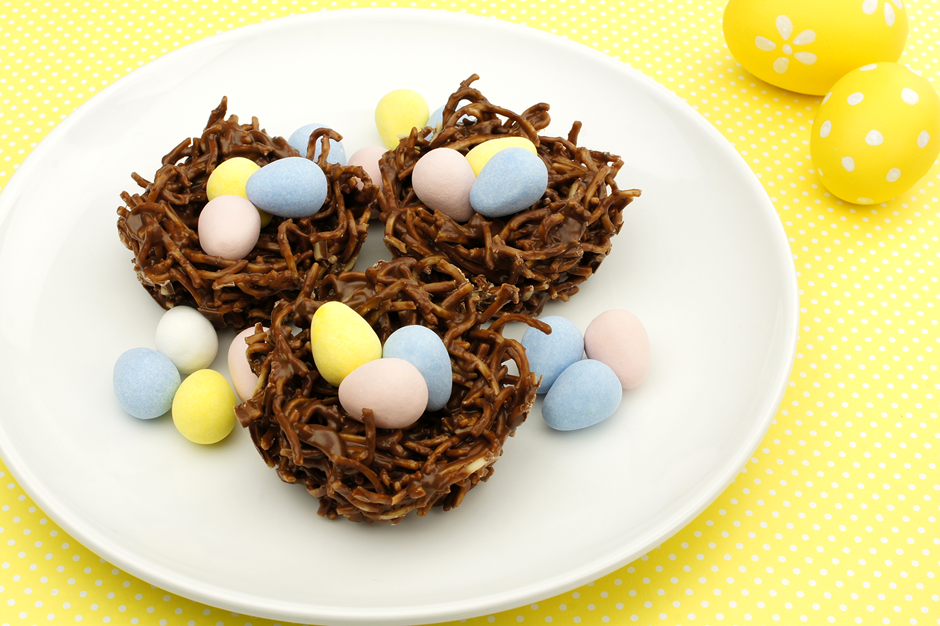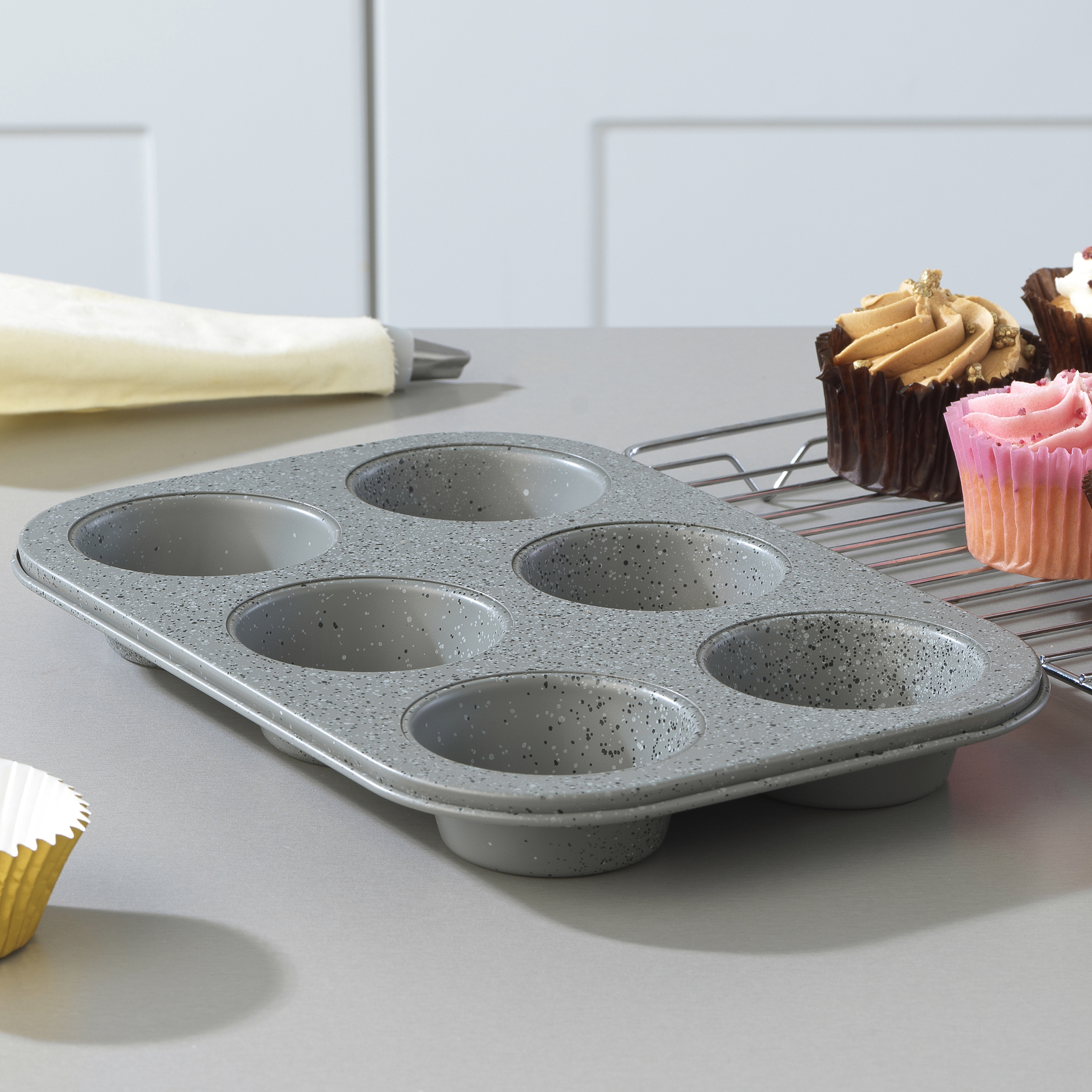 Top Tip: Use the bain-marie method to melt your chocolate. Simply boil a pan of water and place a glass bowl into the pan so that it sits just above the water and then add your chocolate. This will melt the chocolate slowly and ensure that it doesn't burn.
Easter Brownies
For anybody new to baking, brownies are a crowd pleaser that can easily be made Easter themed. Simply combine your brownie ingredients then top with halved Creme Eggs before baking. For new bakers looking to try and make some of their favourite cakes and biscuits from home for the first time, our Marblestone Kitchen Gift Set, including scales, thermometer and timer, is an all-in-one kit to get started. Create these Creme Egg brownies in the roaster dish for a gorgeous fudgy texture. Shop here.
Ingredients
170g butter, plus extra for greasing
200g milk chocolate, broken into pieces
220g light soft brown sugar
2 medium eggs
1 tsp vanilla extract (optional)
100g plain flour
30g cocoa powder
6 Crème Eggs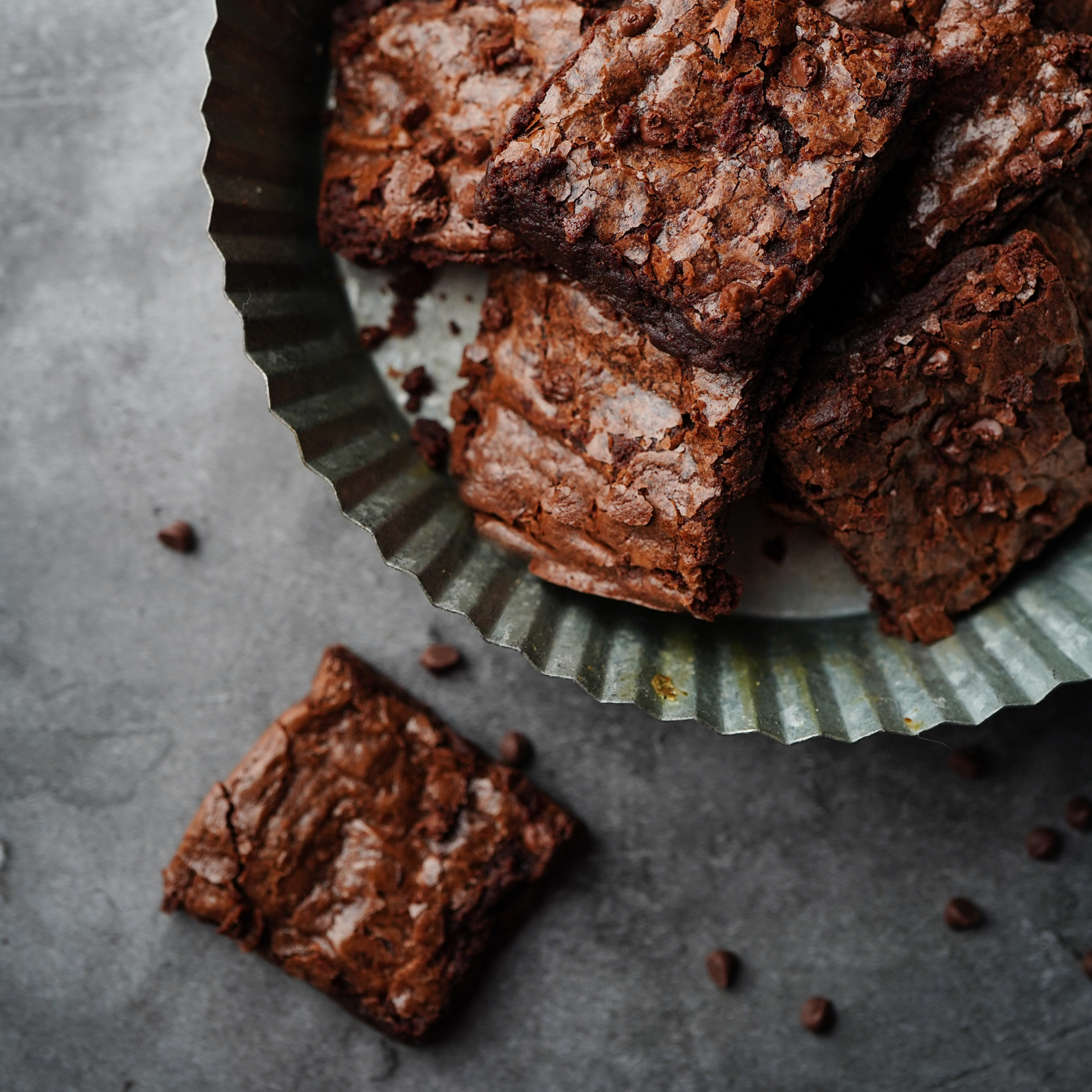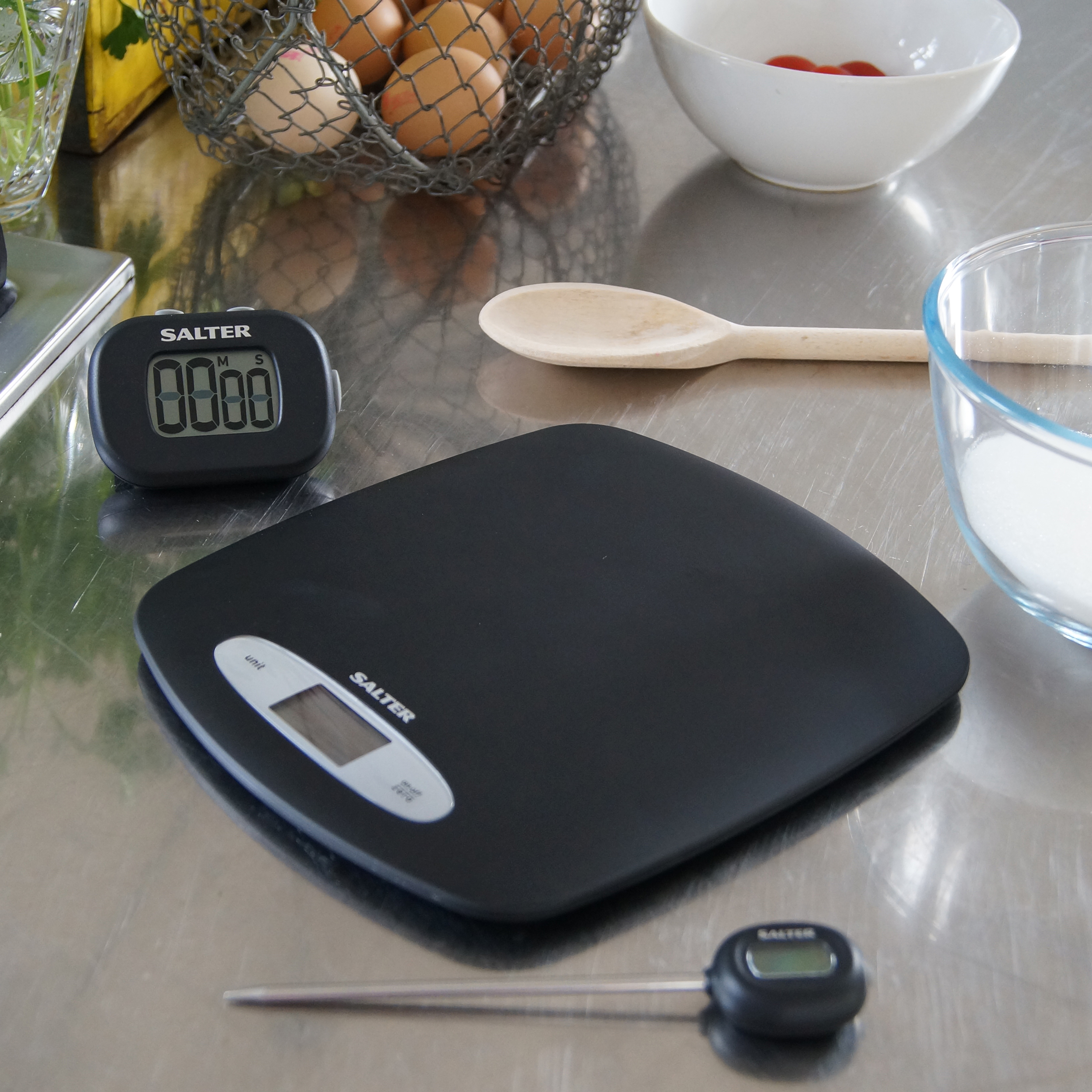 Carrot Loaf Cake
Carrot cake is a lovely light cake perfect for spring afternoon teas and garden parties. It is super simple to make yourself at home and can be decorated with fondant bunnies and carrots for a seasonal finish. Our Carbon Steel Loaf Pan in Champagne will help you create a lovely deep loaf that can then be topped with cream cheese icing. The tin is available as part of our Champagne Metallic bakeware collection, with a beautiful pastel pink hue that is perfect for spring. Shop here
Ingredients
140ml vegetable oil
2 free-range eggs
200g light brown sugar
300g grated carrot
100g raisins
180g self-raising flour
1 pinch salt
½ tsp bicarbonate of soda
1 tsp ground cinnamon
½ tsp freshly grated nutmeg
1 tsp mixed spice
200g full-fat cream cheese, chilled
50g butter, at room temperature
1 tsp vanilla extract
50g icing sugar, sifted
1 orange, zest only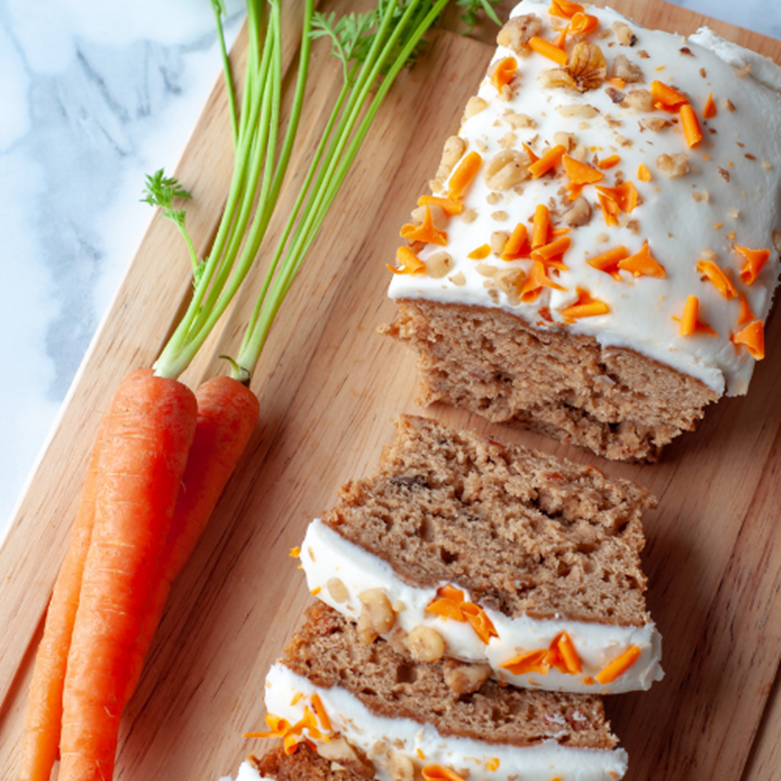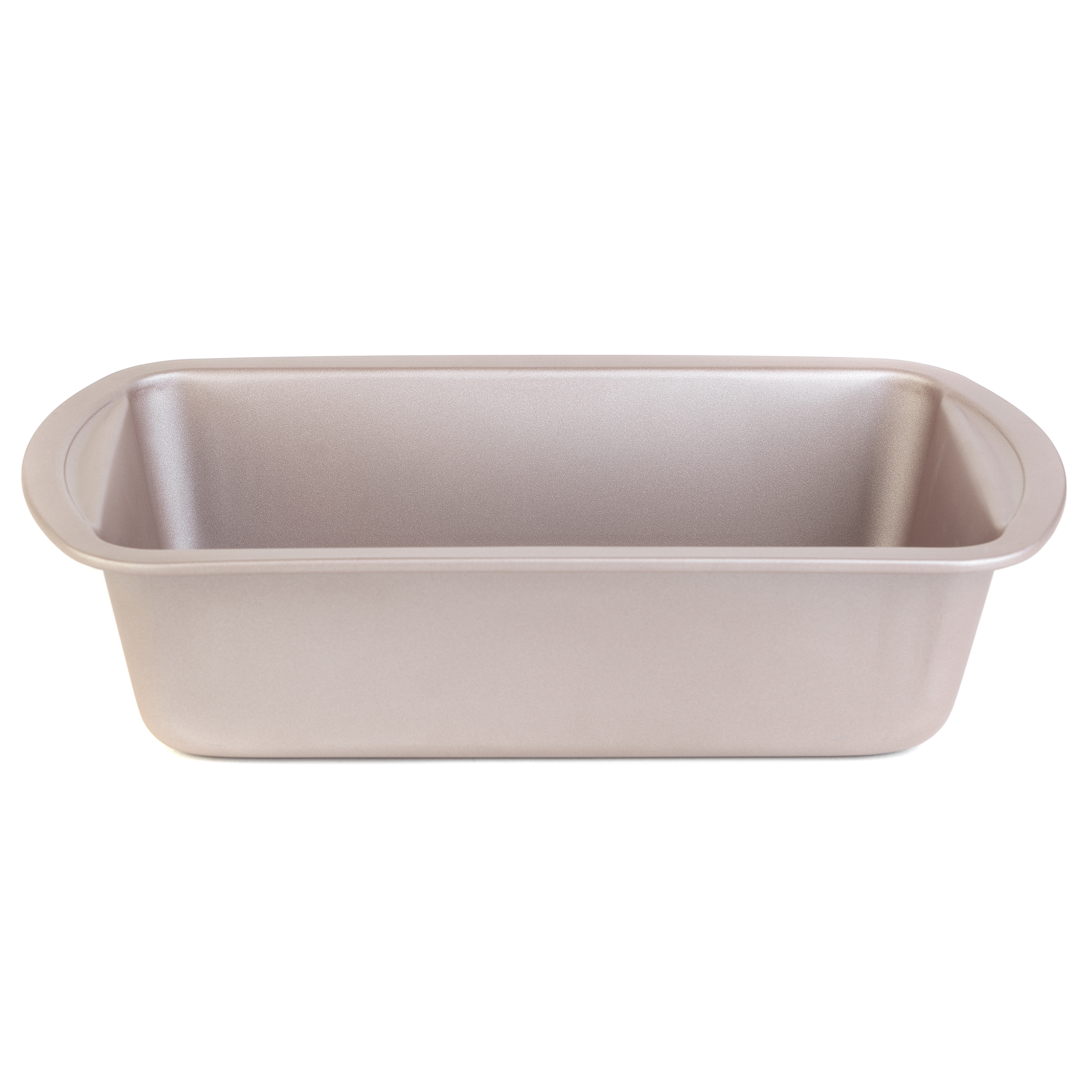 Top Tip: To line your tin, grease with butter then lay the tin on top of some greaseproof paper, making sure the paper is big enough to cover up the sides of the tin. Next, cut the corners of the paper until they reach the tin, this will ensure that the paper fits neatly into each of the corners.