Welcome Back Bakers!
Welcome back bakers! Now is the time to put your apron on, buy some new bakeware and get back in the kitchen to whip up some tasty treats as the winter seasons are vast approaching. Whether you're a seasonal baker or a beginner, you're destined to impress with our products and recipes.
If you're a total novice, we can help you up-scale your cooking ability with our products- as nobody enjoys flour filled cupcakes- to give effortless accuracy to your newfound love of baking.
We have thought about all the baking essentials you'll need to become the next Mary Berry, impressing all your friends and family with your delicious creations.
Remember, baking should be just as fun to do as it is when eating the goods.
Have you ever spent hours baking and waiting patiently in front of the oven, then somehow your flour guesswork has failed you? That's when we come in to help. We have over 60 scales to choose from, one suitable for every home. So, we most definitely have one to suit your kitchen too.
To kick start your baking success, we've put together an easy chocolate raspberry cookie recipe to ease you in gently. Our Digital Kitchen Scale with Dual Pour 2L Mixing Bowl is a perfect scale for baking and cuts your clean-up time in half so that you can measure and mix in one.
If you're baking with small and sticky fingers we also recommend the Splash Electronic Kitchen Scale with Removable Silicone Cover for a quick and easy clean after the messiest of bakes.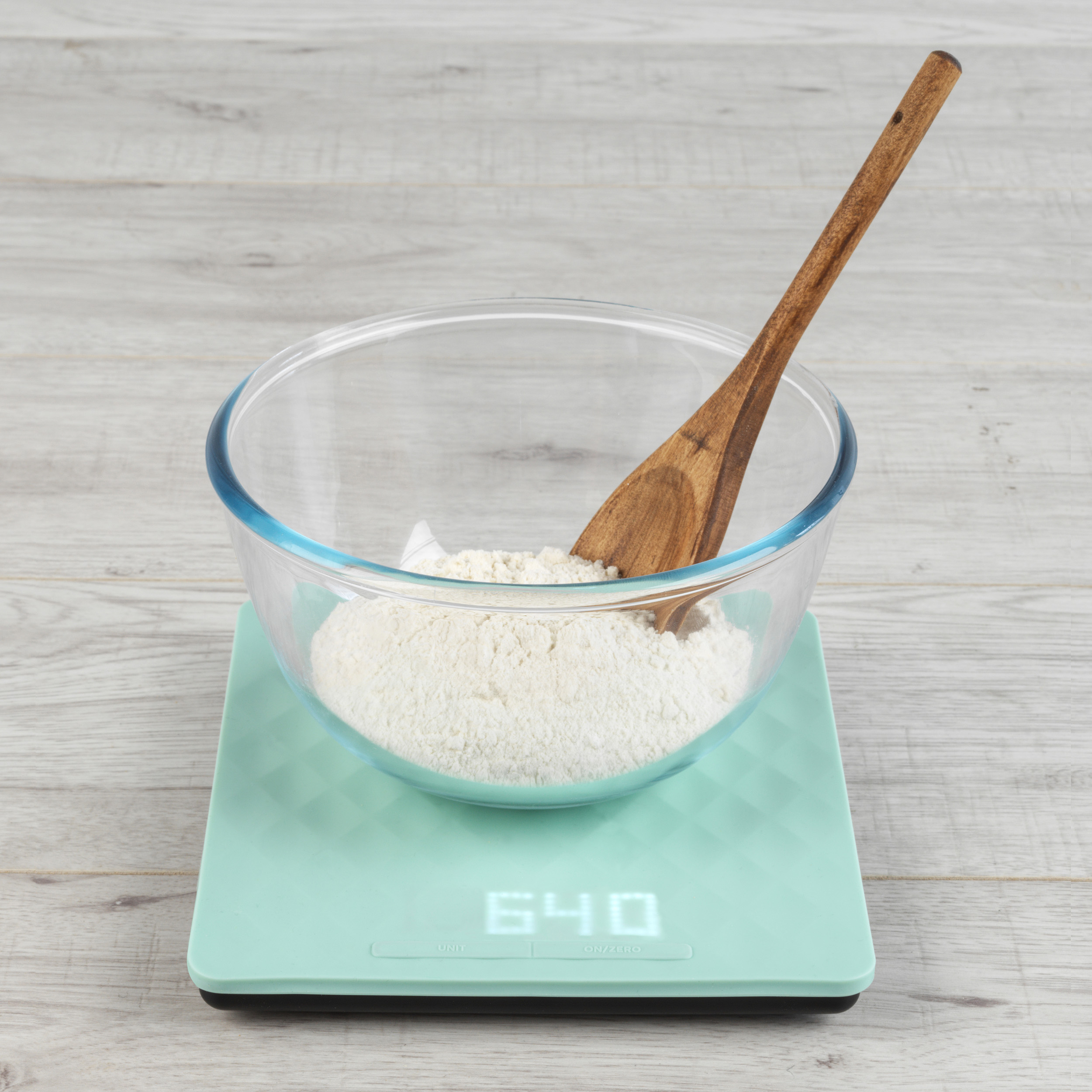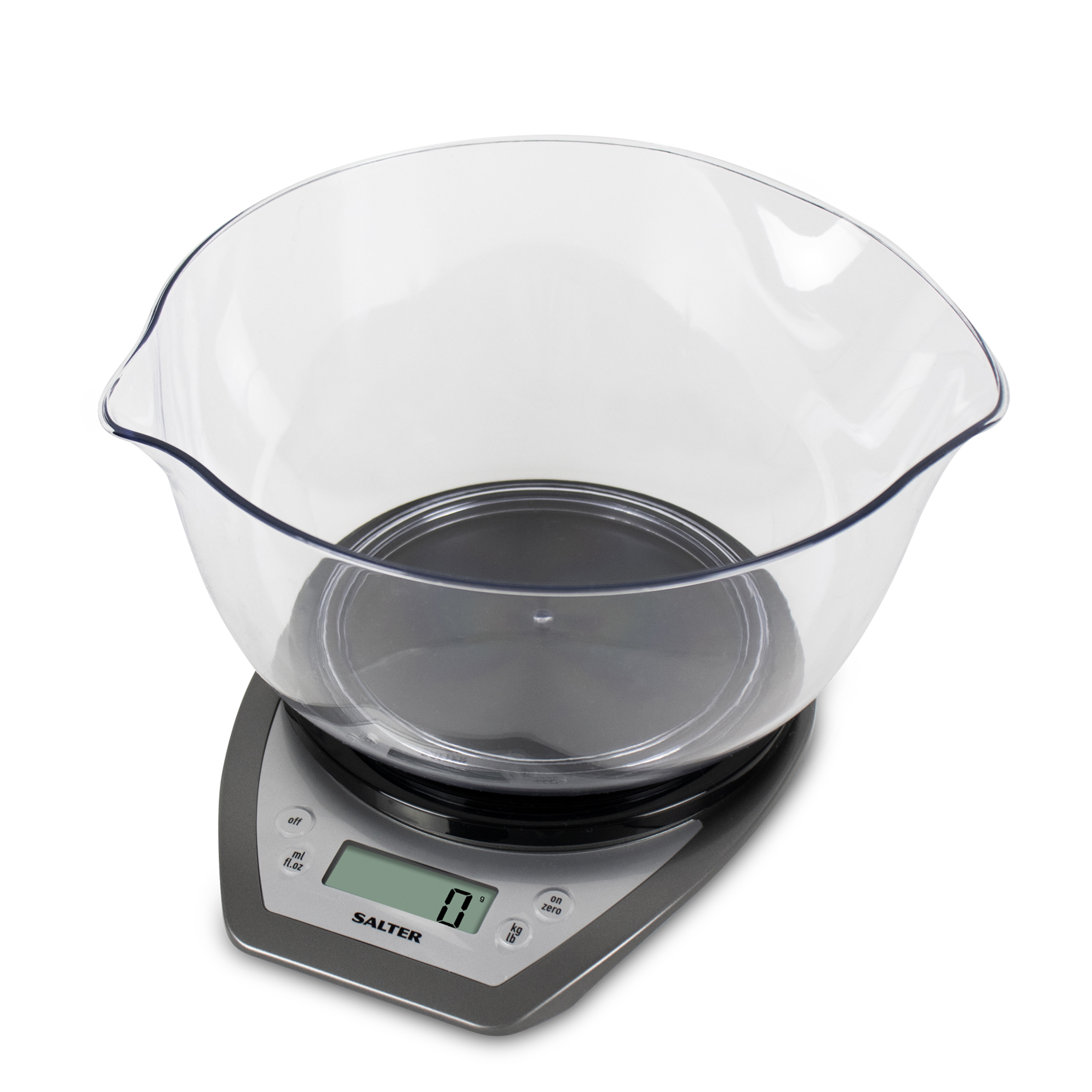 You will need
275g Plain Flour
250g White/Milk Chocolate Chips
20g Freeze Dried Raspberries
115g Unsalted Butter
100g Granulated Sugar
100g Brown Sugar
1 Large Egg
1 tbsp Cornflour
1/2 tsp Salt
1/2 Bicarbonate of Soda
2 tsp Vanilla Extract
This recipe serves 12-14
Method
Preheat your oven to 200°C and measure out your ingredients using the Digital Kitchen Scale with Dual Pour 2L Mixing Bowl. Add the cornflour, plain flour, bicarbonate of soda and salt into a bowl and set aside.
One way of cutting down on the preparation time is by using a stand mixer which is super helpful and will save you up to an hour. For best results, use our EK4245GUNMETAL Stand Mixer. The mixer has 6 variable speed settings with a detachable splash guard and a 5-litre bowl, perfect for baking in large quantities and feeding all your friends and family with tasty treats.
Add both the brown sugar and granulated sugar into the mixing bowl and then add butter. Switch on the stand mixer and blend on the second lowest setting and allow the sugar and butter to mix until it develops a fluffy texture.
Turn off the mixer to add in your egg, vanilla extract, and the flour that was set aside. Turn on the mixer to speed 5 and let the ingredients blend until they resemble a thick but smooth cookie mixture.
Now for the fun part!
Add your chocolate chips and dried raspberries to the blend and lightly mix to distribute them evenly throughout on speed 1.
Whilst your mixer is doing all the hard work, prepare your Carbon Steel Non-Stick Baking Trays with parchment paper and lightly grease with a small amount of butter. Using a deep spoon, scoop out the cookie mix and roll the dough into small balls. Ensure to distribute the balls evenly across the baking trays and bake for approx. 10-15 minutes.
Once the cooking time is complete, take the cookies out of the oven and transfer to a cooling rack using a spatula, our BW11064EU7 Cosmos Slotted Spatula to be exact!
Leave the cookies to cool down for 25 minutes and enjoy!
Now that you've got all the right cooking tools in your kitchen, we have every confidence in your future baking success. Bon Appétit!