Here at Salter we are celebrating Plant Milk Day! This year we are going to guide you through the variety of plant milk available to buy or make and help you decide which vegan milk is best for you.
Plant milk has been proven to be far more sustainable than cow's milk, as it requires less water and land for production. Fewer emissions are also released which is great for both the planet and the animals. With over 300 plant milks certified with the Vegan trademark it's easier than ever to choose a dairy-free alternative.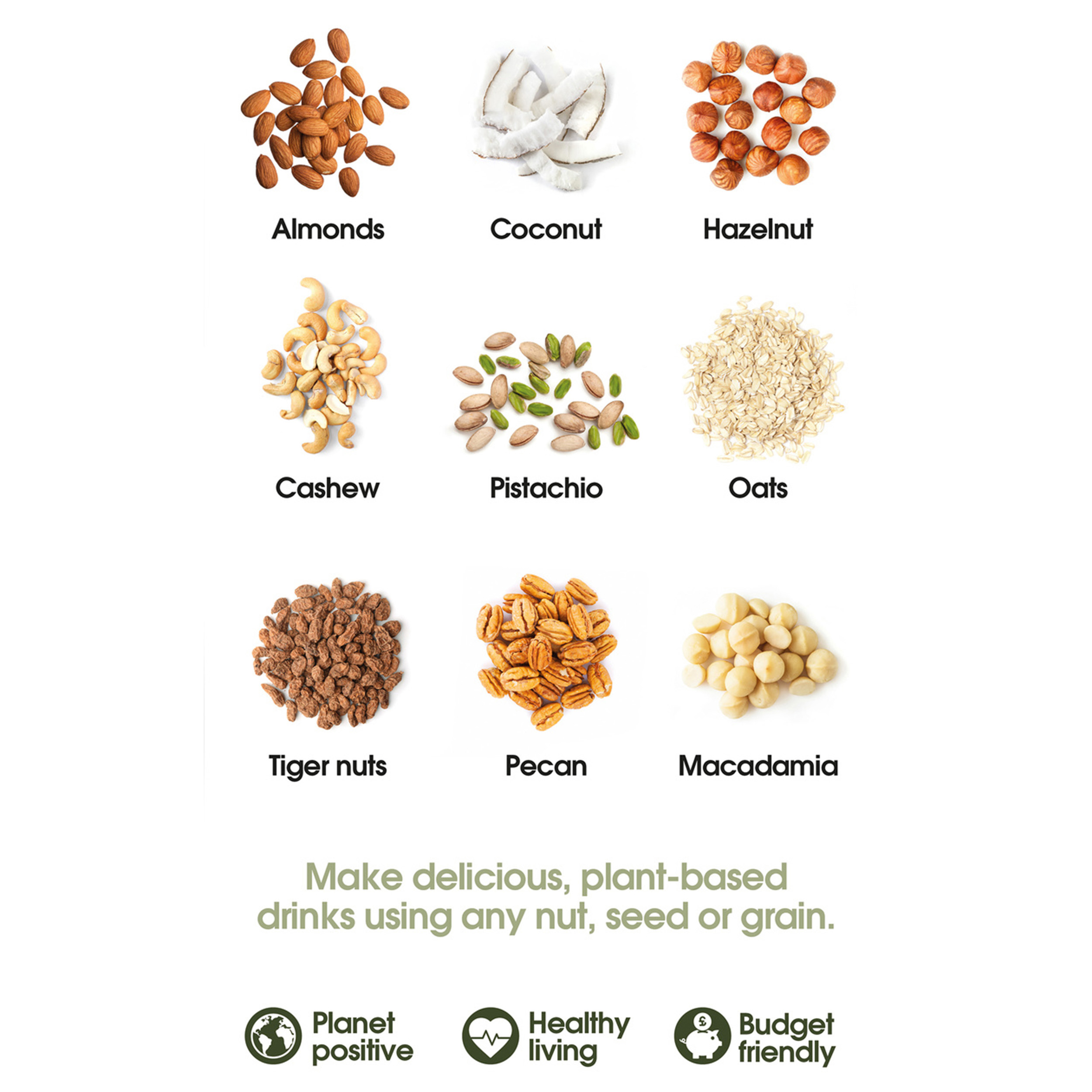 Soya Milk: The OG Pioneer
Soya Milk was the first product registered with the Vegan Trademark and has paved the way for other alternatives over the years. It is so versatile it can be used to make your morning cup of tea or coffee and can even be used in baking.
Oat Milk: The Trendsetter
Oat milk has taken the world by storm and is very popular with coffee lovers due to barista-style options available. Not only is oat milk one of the most planet-friendly plant milks but uses just a fraction of water and land compared to cow milk production.
Almond Milk: The Medical Marvel
Rich in fibre; almond milk has been around since medieval times often used to treat medical ailments and in cooking. Today it is commonly used in cooking to give dishes a sophisticated edge, believe us you can add this to anything!
Coconut Milk: The Exotic One
If like us you like a Pina Colada and getting caught in the rain you will know how sweet and creamy coconut milk can be. Mainly used for indulgent cocktails and cooking, coconut milk is a versatile plant milk. Great for baking and smoothies try adding to your hot chocolate for a decadent twist.
Cashew Milk: The Decadent One
The thick and creamy texture is perfect for cooking and desserts, creating sauces, milkshakes and sticky puddings. Not only will it make your recipes richer and elevate your cooking, but the taste has also been likened to cow's milk in comparison to other nut milk.
Hazelnut Milk : The Nutty One
If you're nuts about hazelnuts, this is a great option to add extra flavour to your coffee and porridge oats. It is even better heated up with melted chocolate for tasty sweet treats.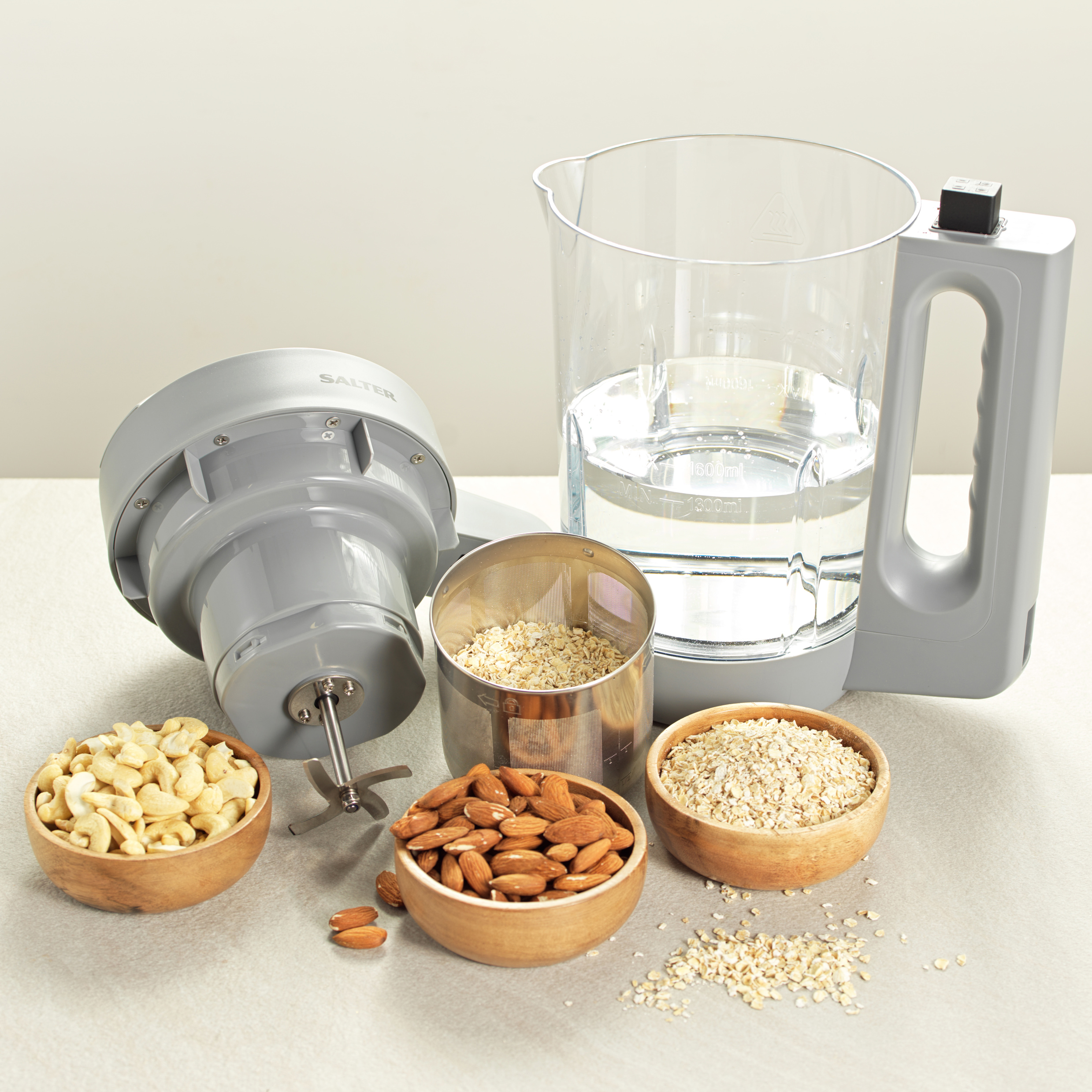 We hope you've enjoyed exploring plant milk with us and hope you may have found a new favourite! If there is a plant milk we haven't mentioned or a tasty recipe that you absolutely love, let us know about it and tag @salteruk !