Be More Sustainable with Salter
We all know how important taking care of the environment is, and yet it often feels overwhelming knowing where to start in becoming more environmentally friendly. However, there are many small and easy steps you can take to become more conscious of your actions and the impact they have. Switching out your plastic straws for reusable ones, such as our Salter Reusable Stainless Steel Straws, is one way you can make a real change.
Stainless steel straws are a great sustainable alternative to plastic straws and are perfect for any cold drinks. The Salter straws come with a sisal fibre cleaning brush to ensure you can keep your straws fresh and clean, as well as a pouch to easily store and transport them. By always keeping the straws in your bag, you can make sure you never need to use a plastic straw again.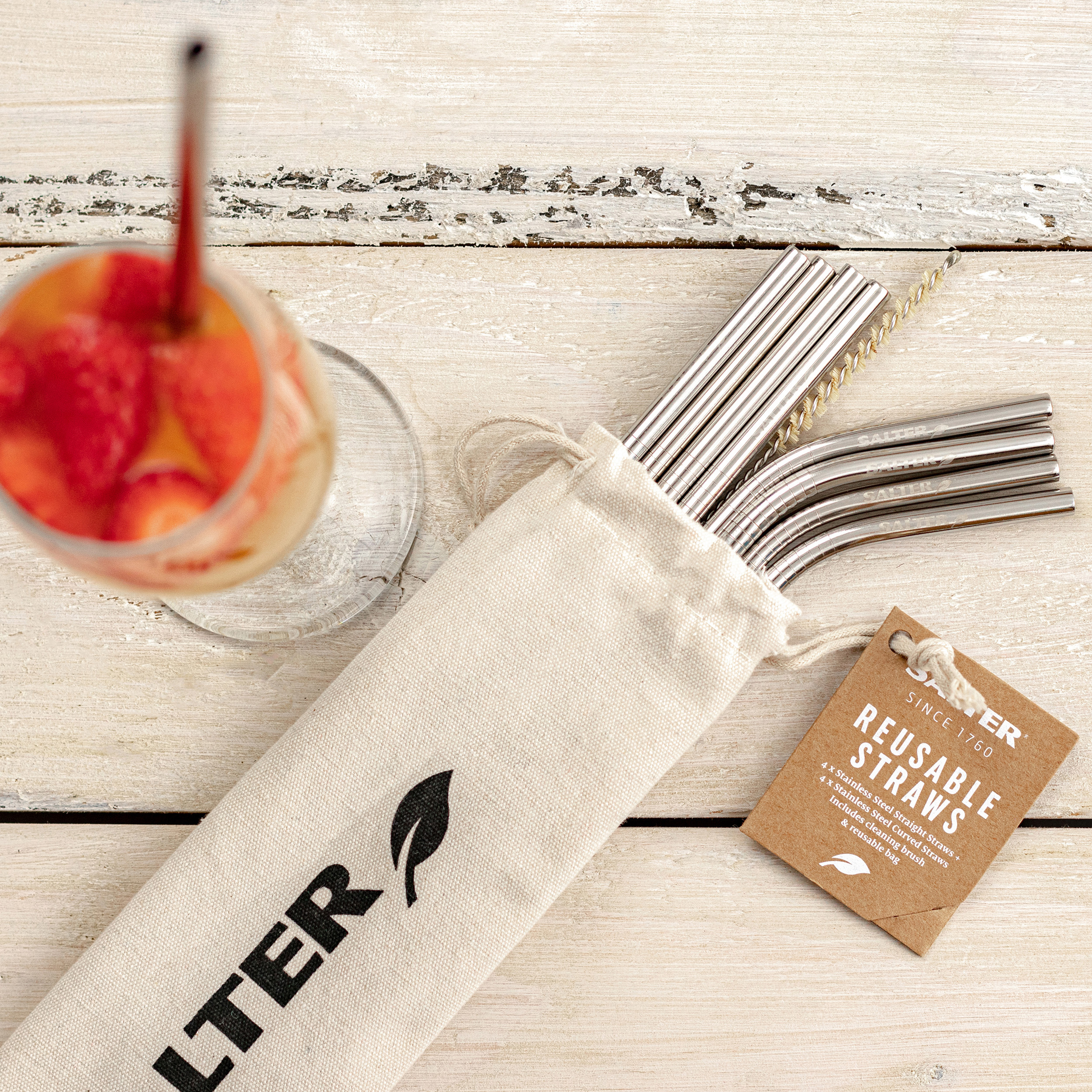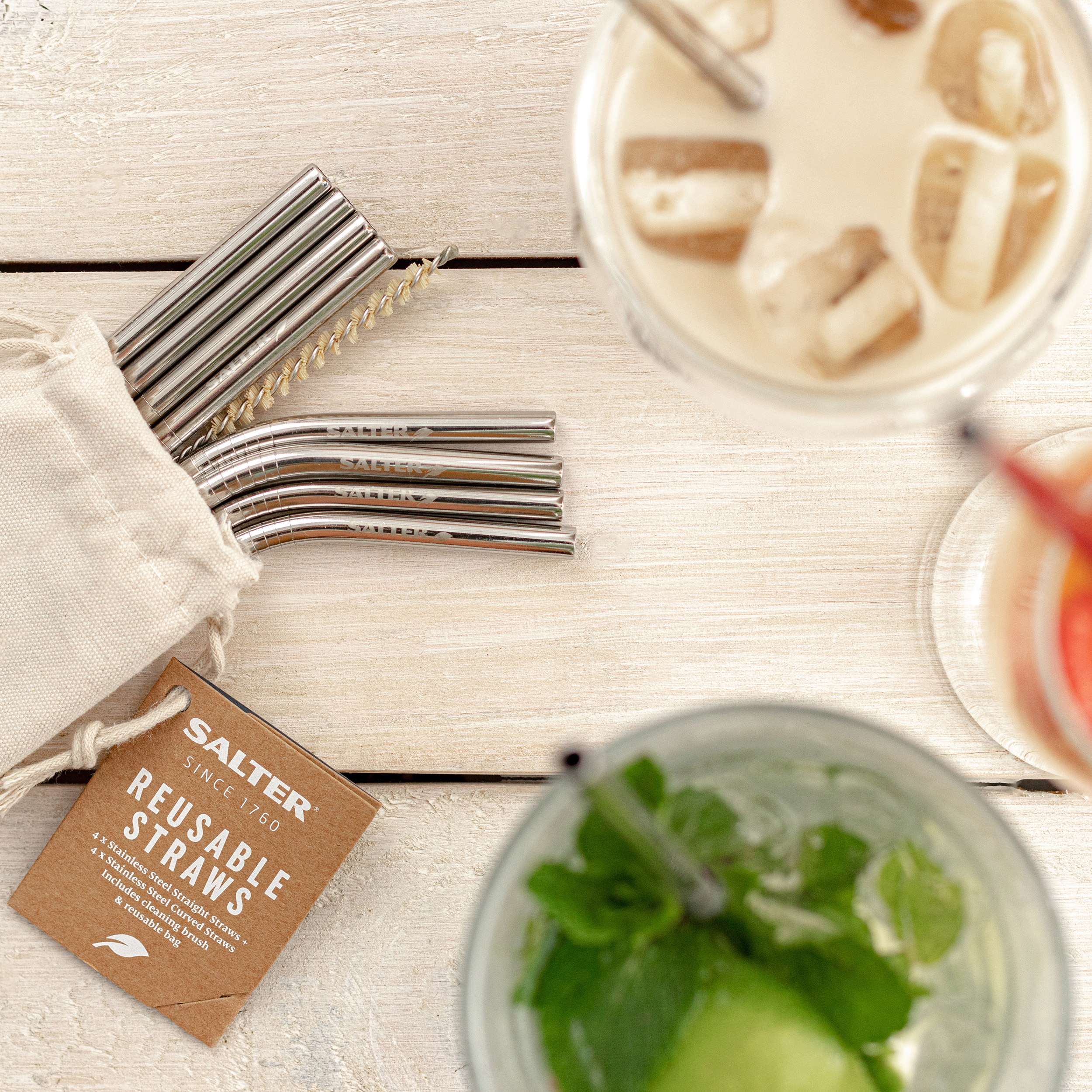 Carrying your straws with you also means you can stop your friends using plastic straws, as they come in a set of 8. This set includes 4 straight and 4 bent straws, meaning you'll always have the right one for a glass, bottle, or cup and can all be more sustainable together.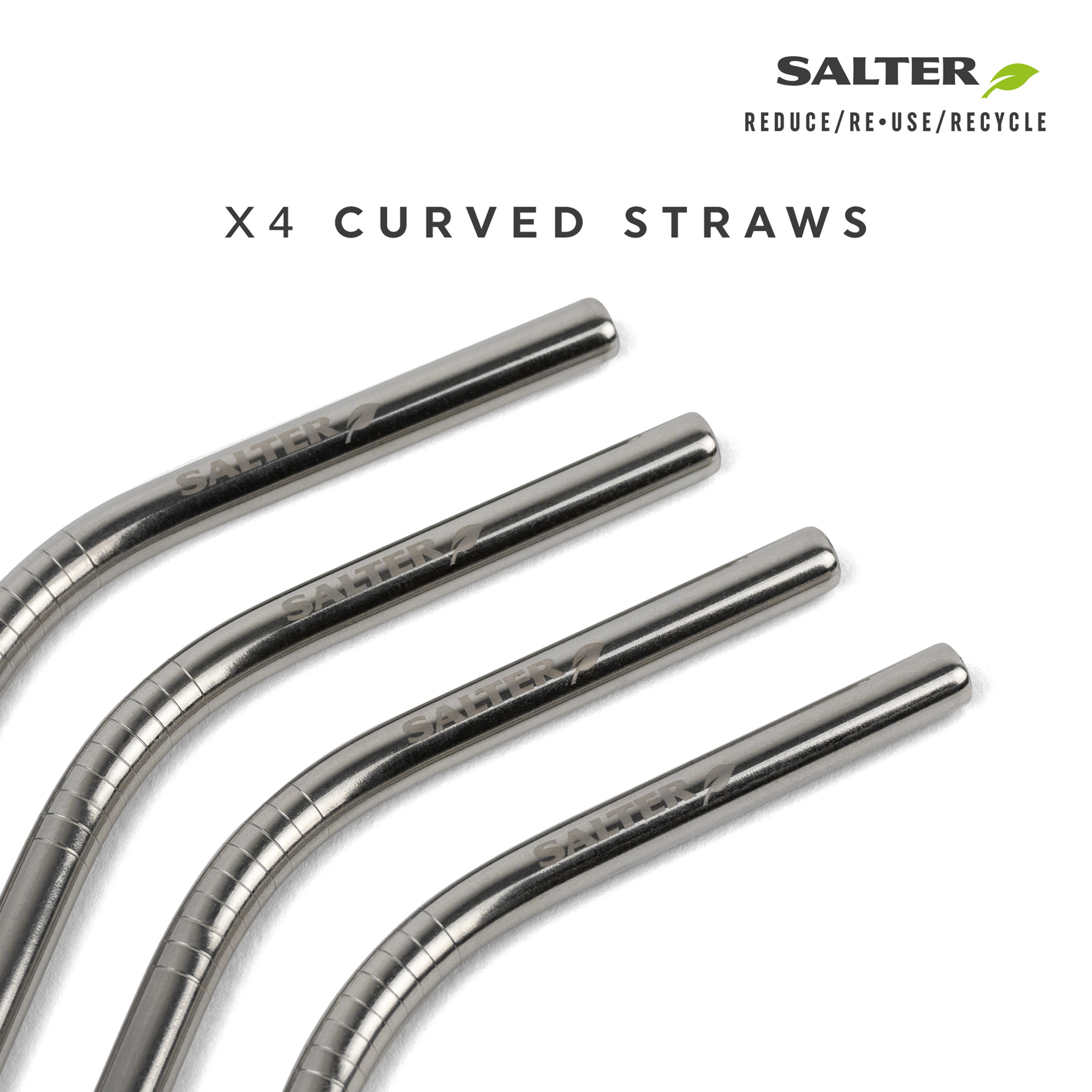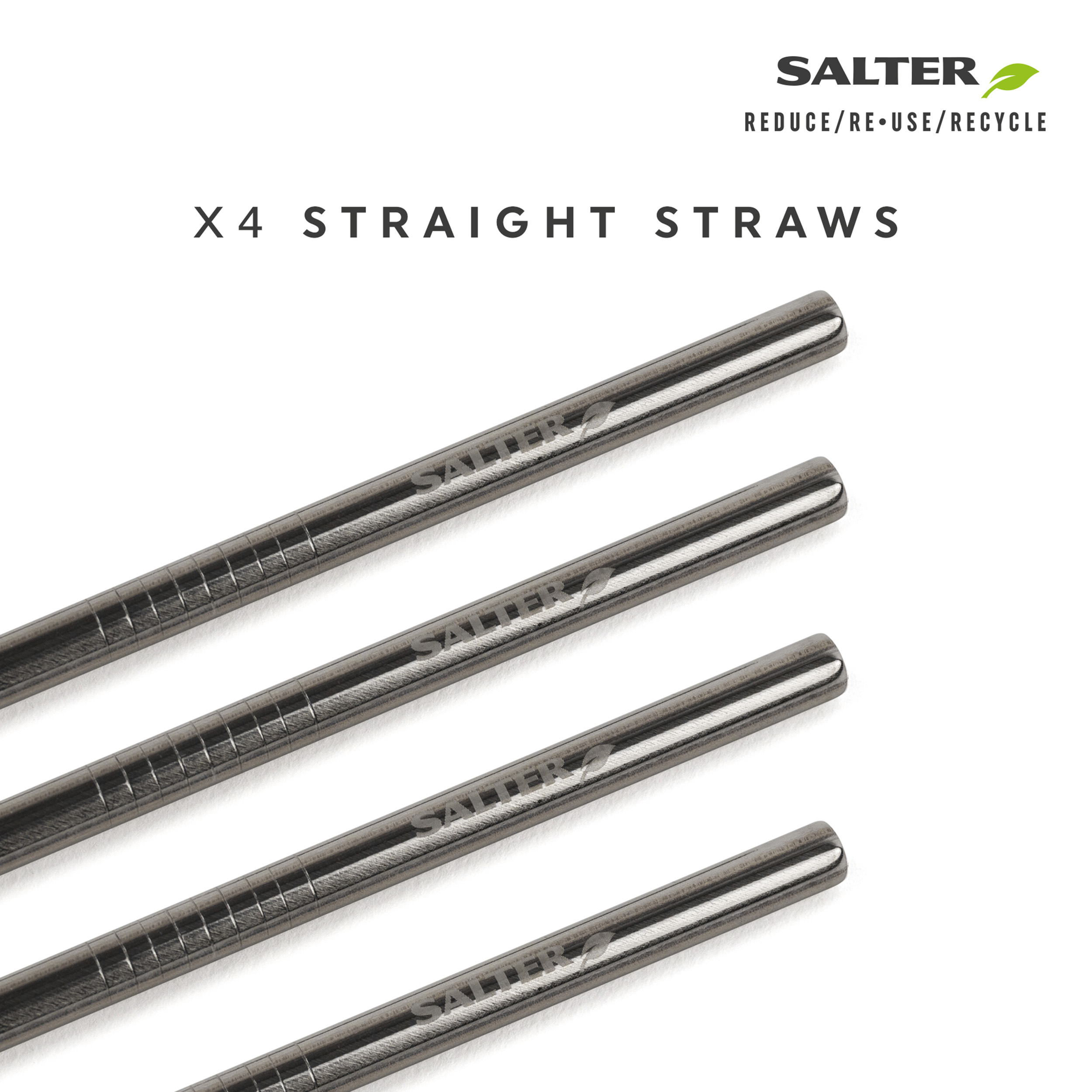 The reason plastic straws are so harmful to the environment is because plastic does not decompose easily, and it can stay on the planet for anything from 20 to 500 years. This is also more likely to end up in the ocean due to people littering on beaches. This plastic pollutes the sea and causes harm to all the plants and animals that call the ocean their home. Plastic straws are part of this problem, and millions of animals each year die from plastic consumption.
Organisations such as the Sea Life Trust are working hard to reduce this plastic pollution and protect the World's oceans. They have set up incredible sanctuaries, including the Beluga Whale Sanctuary and the Cornish Seal Sanctuary. At Salter, we believe this work is so important, and that is why a proportion of the sales of our straws will go to the Sea Life Trust, so they can continue their work to protect and save our oceans.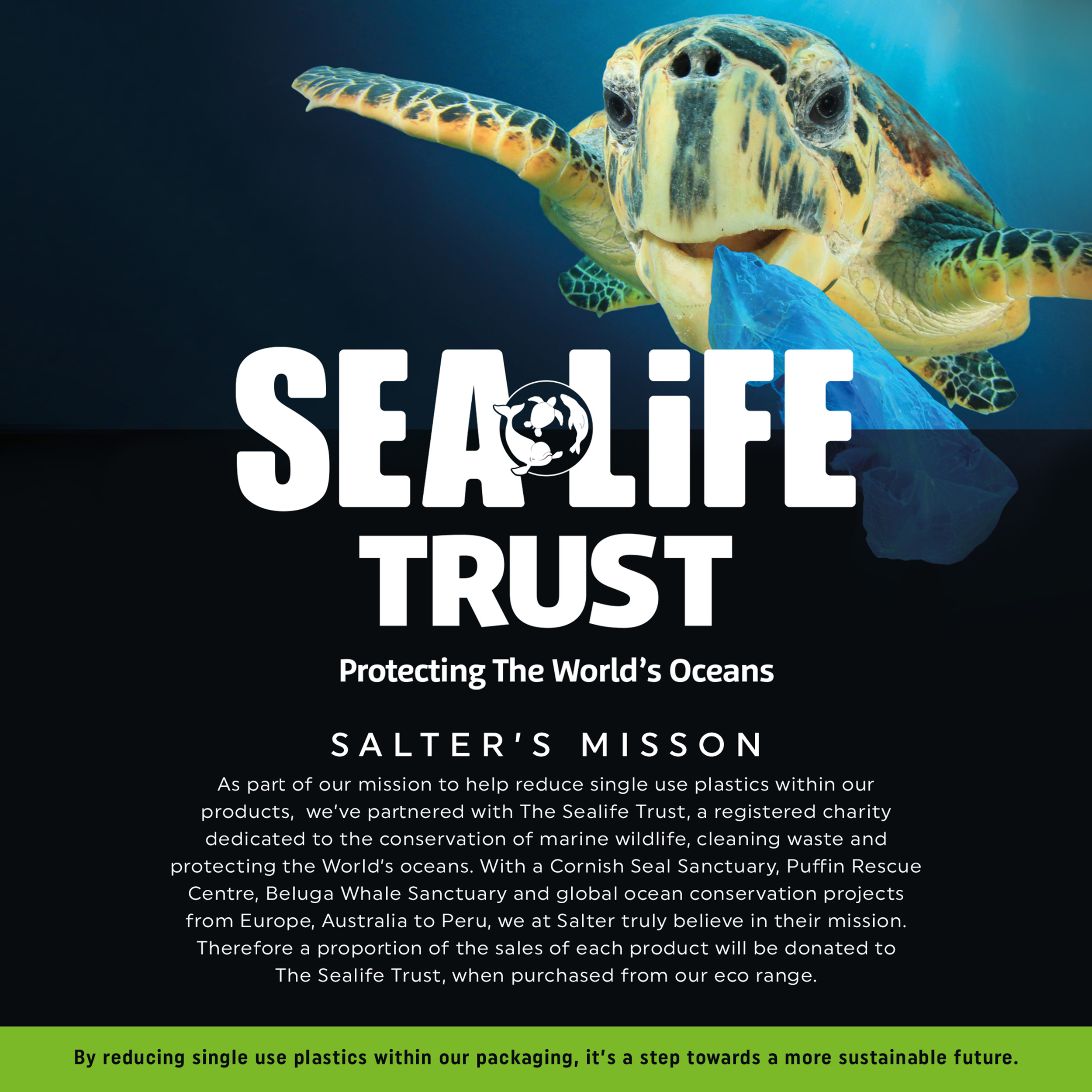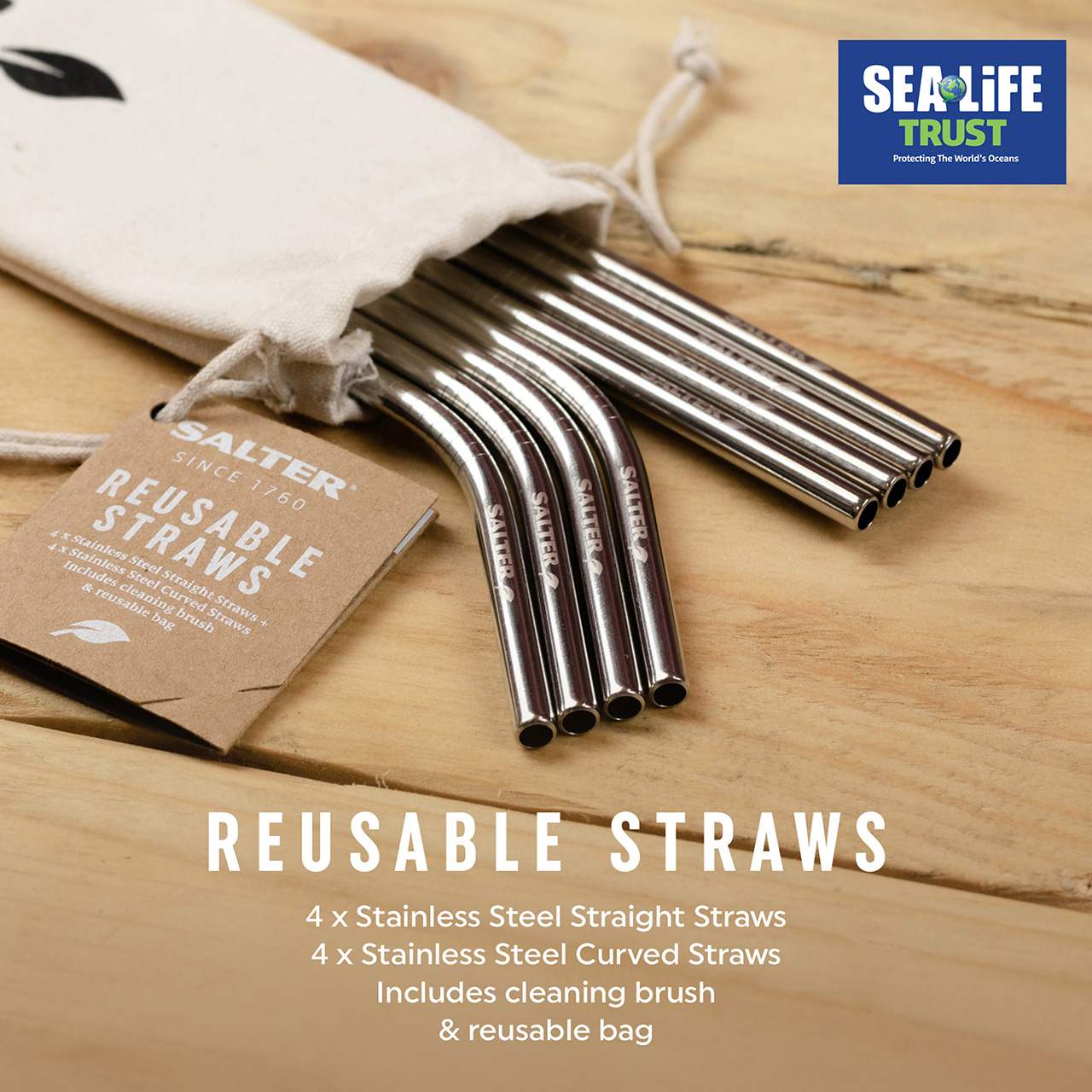 Shop our Eco Reusable Stainless Steel Straws here.