Gadgets That Save You Money in The Kitchen
As those cold winter nights start creeping back in and energy prices continue to rise, saving money is no longer a luxury for most of us but a necessity. Here at Salter, we've done the research and put together a list of our best kitchen gadgets that will not only help you save money as soon as possible, but your time and energy too.
Salter Electric 6 Boiled Egg Cooker & Poacher EK2783
First up is our Salter Electric 6 Boiled Egg Cooker and Poacher. This handy little device allows you to cook up to 6 eggs at once, making meal prep for the whole family quick and easy. Brilliantly simple to operate, this gadget lets you cook boiled or poached eggs with ease, and as you only need to boil half the amount of water you would on the hob, you save a staggering 91% off your energy bills while you're at it. The egg cooker has a power switch, indicator light and automatic switch off, meaning even the most novice of chefs will finally be able to master those pesky poached eggs. Alternatively, if it's fried eggs you're after why not use one of our best-selling Salter Air Fryers, or for scrambled eggs you can always switch from the pan to the microwave.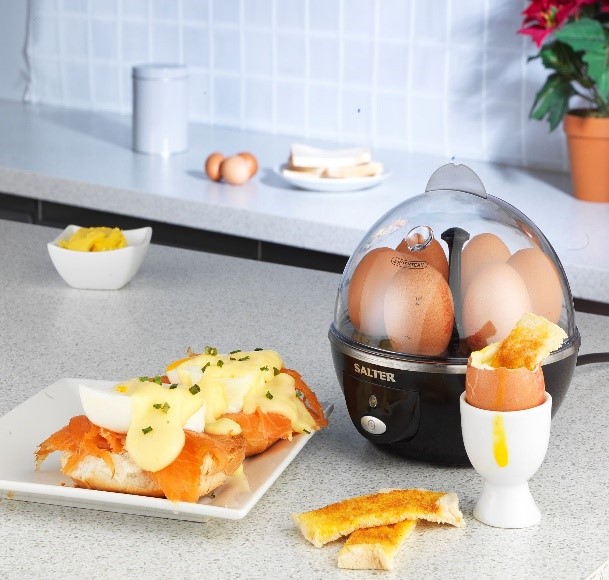 Salter 3-Tier 7.5L Food Steamer EK2726Z

Next up is our Salter 3-Tier 7.5L Food Steamer. A well-known benefit to steaming your food in comparison to frying or boiling is that it keeps your ingredients nutrient rich, producing healthier snacks and meals. One of the lesser-known benefits is how cost and energy efficient it is in comparison to using a stove – for instance, using this steamer can save you 69% off your energy bills. Not only efficient in the energy department, the 3 tiers mean you can cook your carbs, veggies, and proteins (or whatever you're eating) all at once and in one appliance, turning dinner time into a breeze. Once you're done enjoying your delicious food, simply throw all the parts into the dishwasher and turn it on when it's full, meaning you can kick back and relax after dinner rather than fight with grease-stained pans.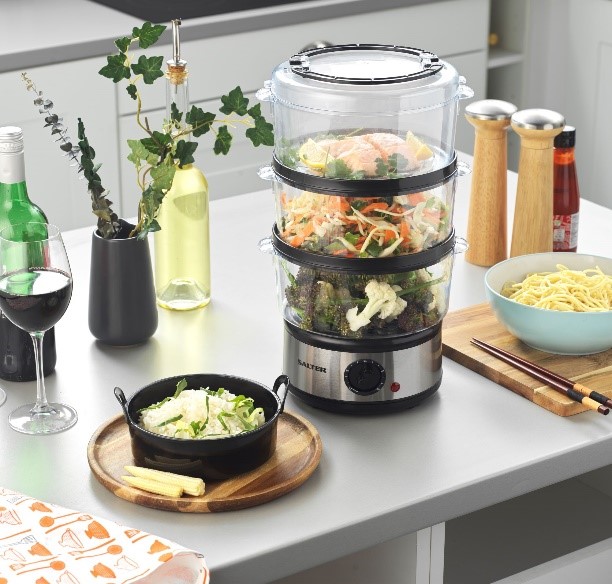 Salter Digital Soup and Smoothie Maker EK5118
Another nifty gadget that can save you money in the kitchen is our Salter Digital Soup and Smoothie Maker. Contrary to popular belief, soup makers can be used all year round and not just in the dreary months of winter. Our Salter Soup Maker comes with 5 settings: smooth, chunky, blend/clean, drinks and keep warm, meaning it can be used for more than just soup. You can enjoy its versatility year-round with smoothies, dips, and sauces too, while saving 65% off your energy bills at the same time. If that wasn't enough, it also comes with a handy control system that prevents overspill – we can't guarantee you won't spill any down yourself while enjoying a tasty tomato soup, but at least your kitchen will stay sparkly clean.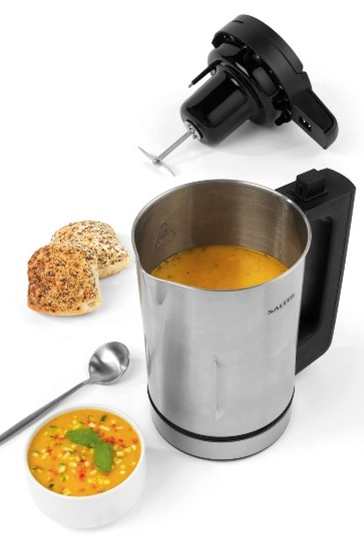 Salter Coffee Maker to Go EK2408

The final product on our money saving list is our Salter Coffee Maker. Filling the kettle to the top every time it's used is one of the biggest causes of high energy bills. Our Salter Coffee Machine can help to lower these bills as it only boils the amount of water you need. An added bonus is it saves you time and money on your daily commute to work. No more waiting around in long queues for overpriced coffee in the morning, you can get a barista style drink straight from the comfort of your own home. It also comes with a 420ml stainless steel travel mug and reusable filter papers helping you save those extra pennies.