New Year: A Product Guide
In 2022 we're starting to think about wellness and ways we can get ourselves feeling healthy and happy for a brand new year. A time for resolutions, New Year is a chance to reset and make positive changes, whether on a personal level or larger scale. We've put together a guide of products that are sure to help you have a successful 2022, whatever your resolution.
For anyone hoping to make healthier options in the kitchen in the new year, a health grill is a super versatile kitchen staple. Meats, vegetables, and toasted sandwiches can all be cooked on a grill, and the cooking method is healthier than alternatives like frying. Salter has an option to suit every household. The Nero Health Grill features a handy removable drip tray which means that fat produced during cooking is not retained on the food. With a gorgeous copper finish there's another benefit to this grill… it looks great on the kitchen side! For larger families, the Family Non Stick Health Grill is a fantastic option. With grill and griddle features and a unique warming drawer, this is a life saver when it comes to family cooking. There's no doubt that 2022 will bring us as much classic British weather as ever so the Family Grill will be your best friend when BBQs in the rain don't sound too appealing!
Nero Health Grill, Non-Stick Coating with Removable Drip Tray
Family Non-Stick Health Grill, Grill and Griddle in One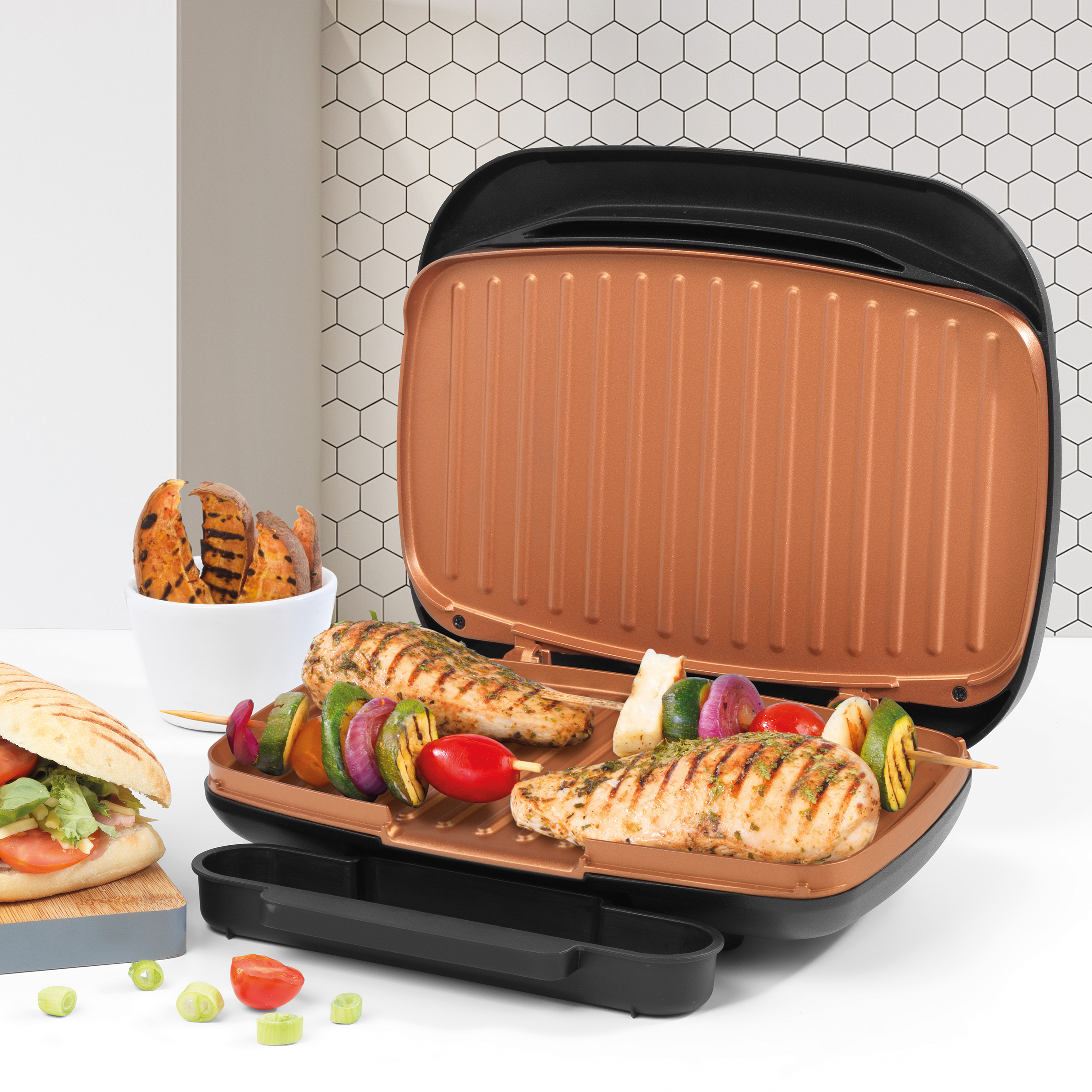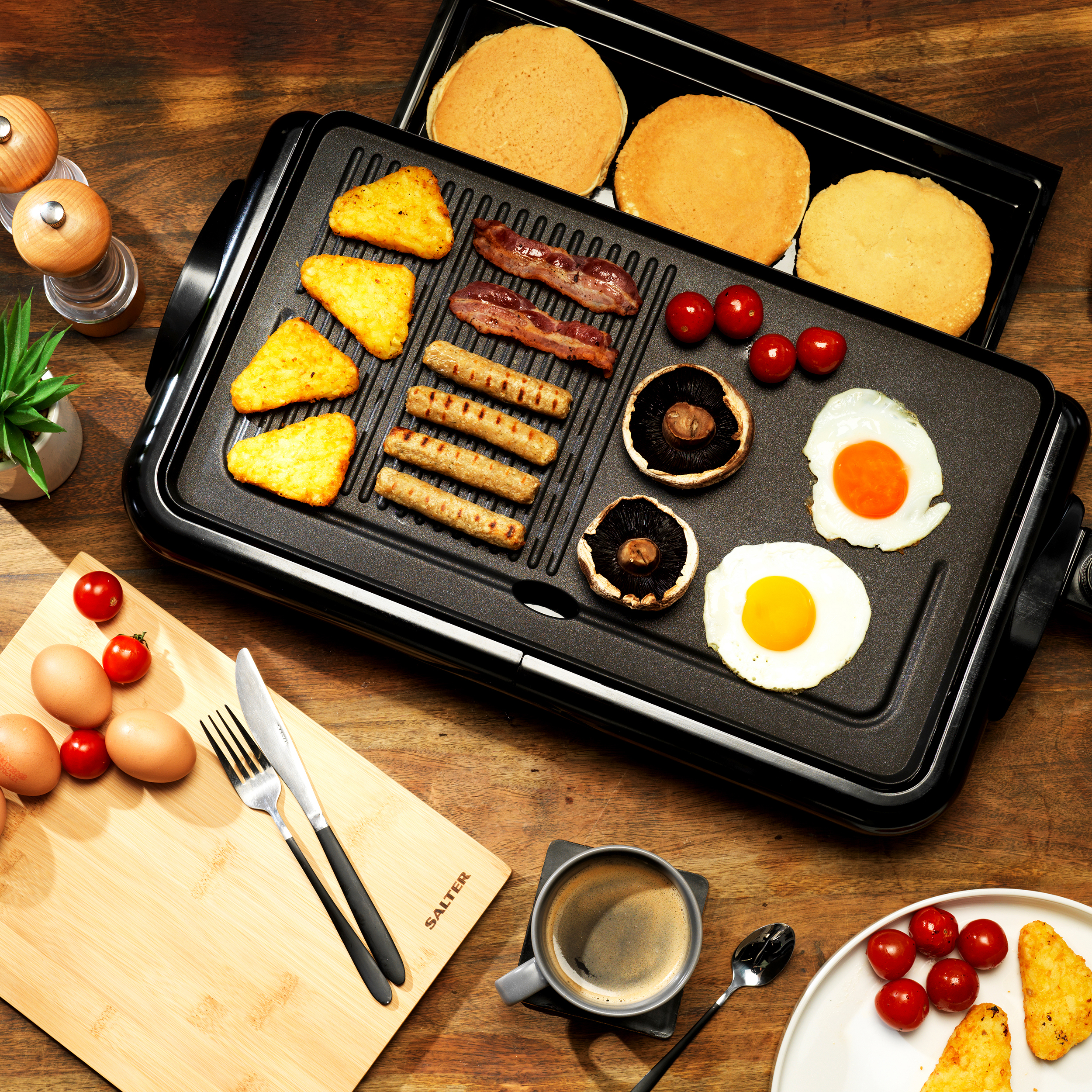 For 2021, air fryers have been at the centre of lots of weird and wacky recipes, and the air fryer craze is going nowhere in 2022. Take it up a notch with the Dual Air Fryer, which has two large compartments so you can cook for the whole family. In busy households, finding the time to cook at all can be a struggle, never mind when you're cooking three different things at once and have to listen to a symphony of timers ringing for each of them. With two separate compartments, the Dual Air Fryer features a sync function so that you can pop everything in at once and the machine will ensure that they finish cooking at the exact same time, which means you can go and put your feet up. You can cook just about anything in an air fryer, from chips and meat to vegetables, all using little to no oil.
Dual Cook Pro 9L Air Fryer With 12 Cooking Functions
Another one for anyone whose New Year Resolution focuses on healthy eating, the NutriPro is perfect for injecting some nutrients into your diet. This handy machine creates delicious smoothies, soups and sauces at the touch of a button. With a bottle and lid for life-on-the-go, it's the perfect option for gym lovers and commuters alike. Whether it's used to start off your day with a refreshing smoothie or to whip together homemade pasta sauce for tea, the Nutri Pro is compact and space saving so can be kept on the kitchen counter even in smaller homes. We can also vouch for the fact that it makes a delicious iced cocktail!
NutriPro Super Charged Multi-Purpose Nutrient Extractor Blender, Red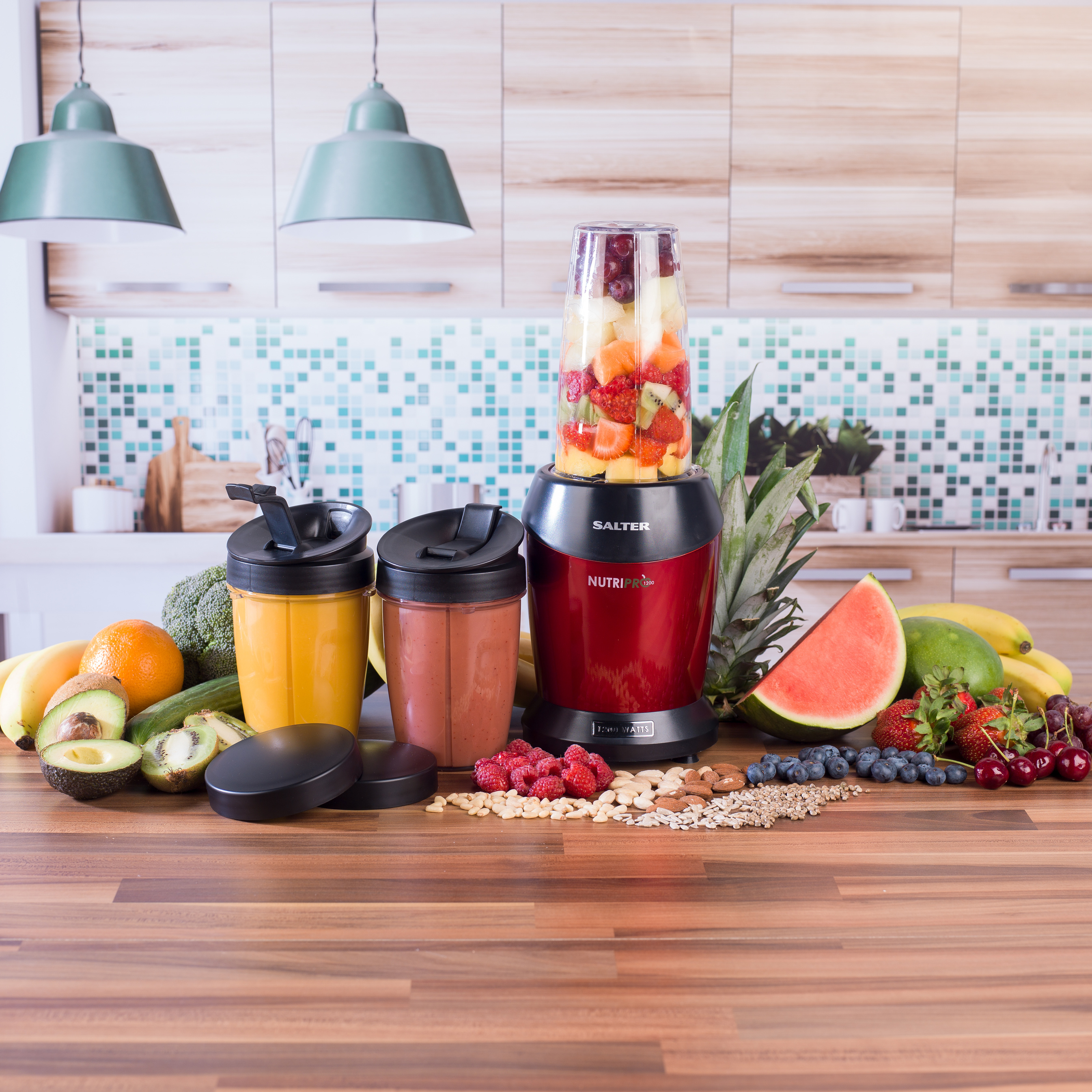 Does the novelty of watching popcorn kernels pop ever really wear off? We don't think so. This Popcorn Maker is a great way to inject some fun into the kitchen and get the whole family involved. Whilst popcorn is obviously a delicious movie treat, it's also a really great low calorie snack for anyone trying to be more health conscious this year. Our absolute favourite is to top it with a little paprika and salt for a filling but low calorie snack.
Healthy Electric Hot Air Popcorn Maker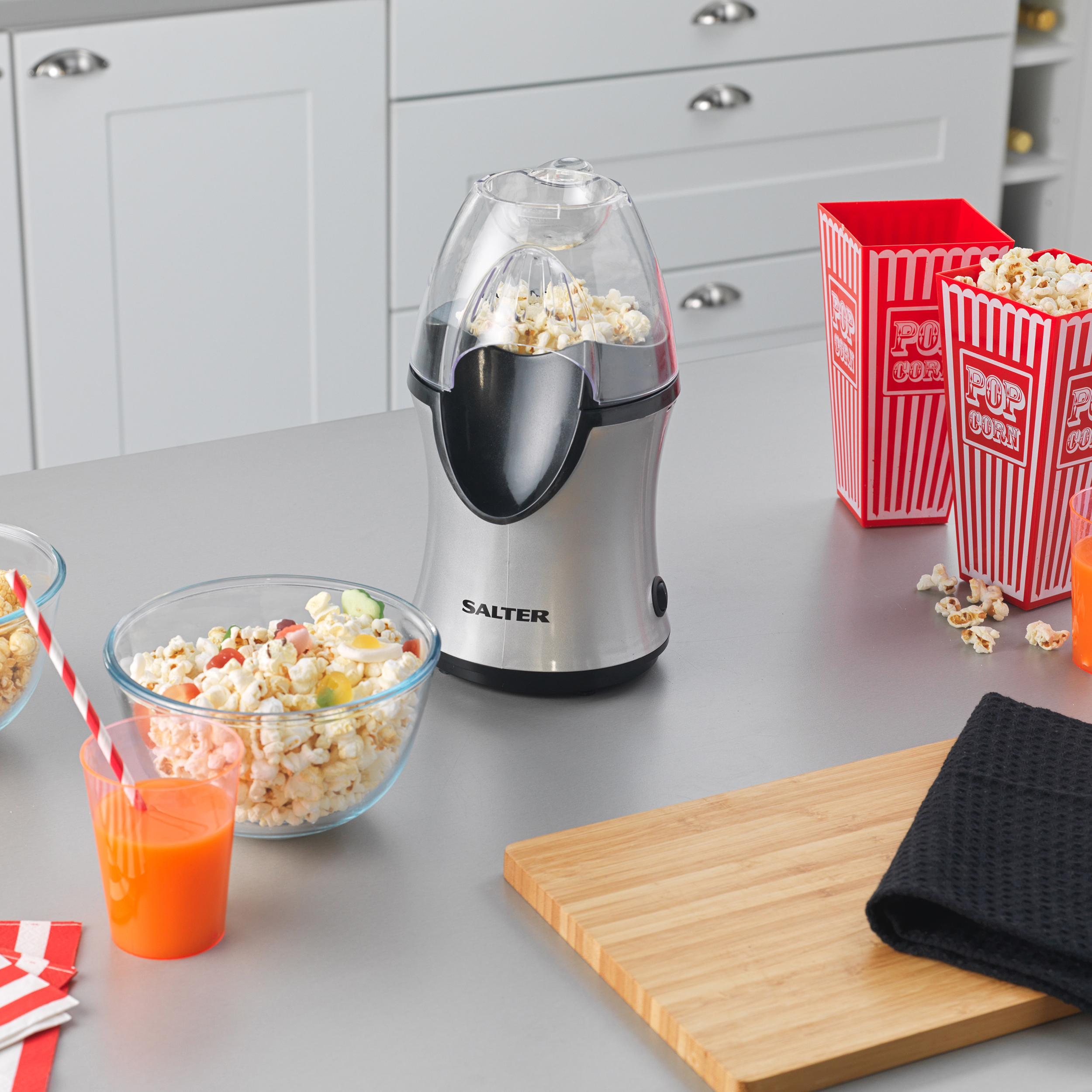 For anyone looking to embark on a new year fitness kick, bathroom scales can be used to keep track of fitness and overall health. Particularly during the lockdowns we've all experienced this year, exercise has played a vital part in looking after both our physical and mental health and it's handy to be able to monitor progress. Our Analyser scales are a great way to track body weight and composition as part of a fitness journey. Whether you're interested in knowing your body fat, body water, BMI, or even just your weight, there's a Salter scale that's up to the job.
Dashboard Analyser Scale, Silver
Ultimate Accuracy Analyser Scale, Black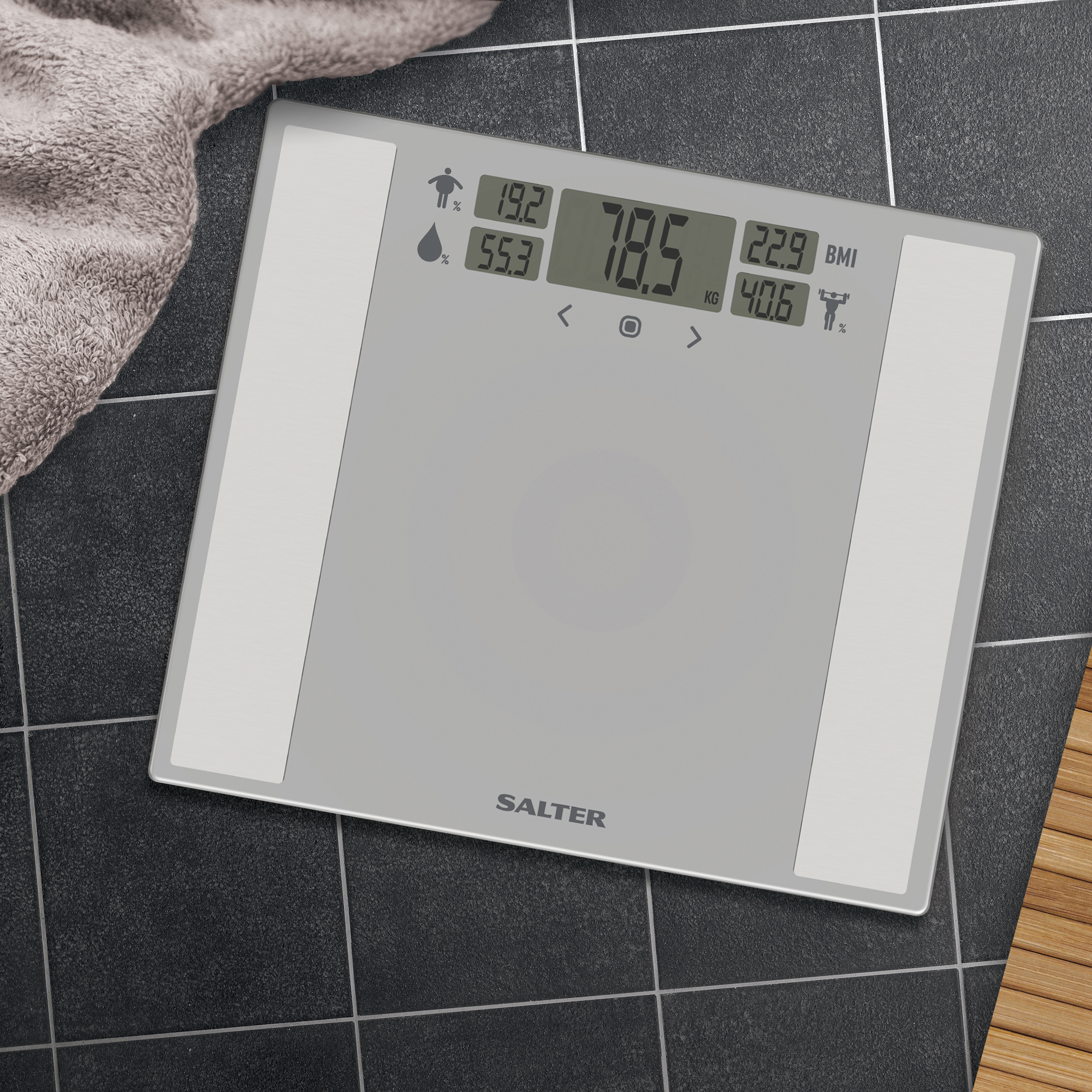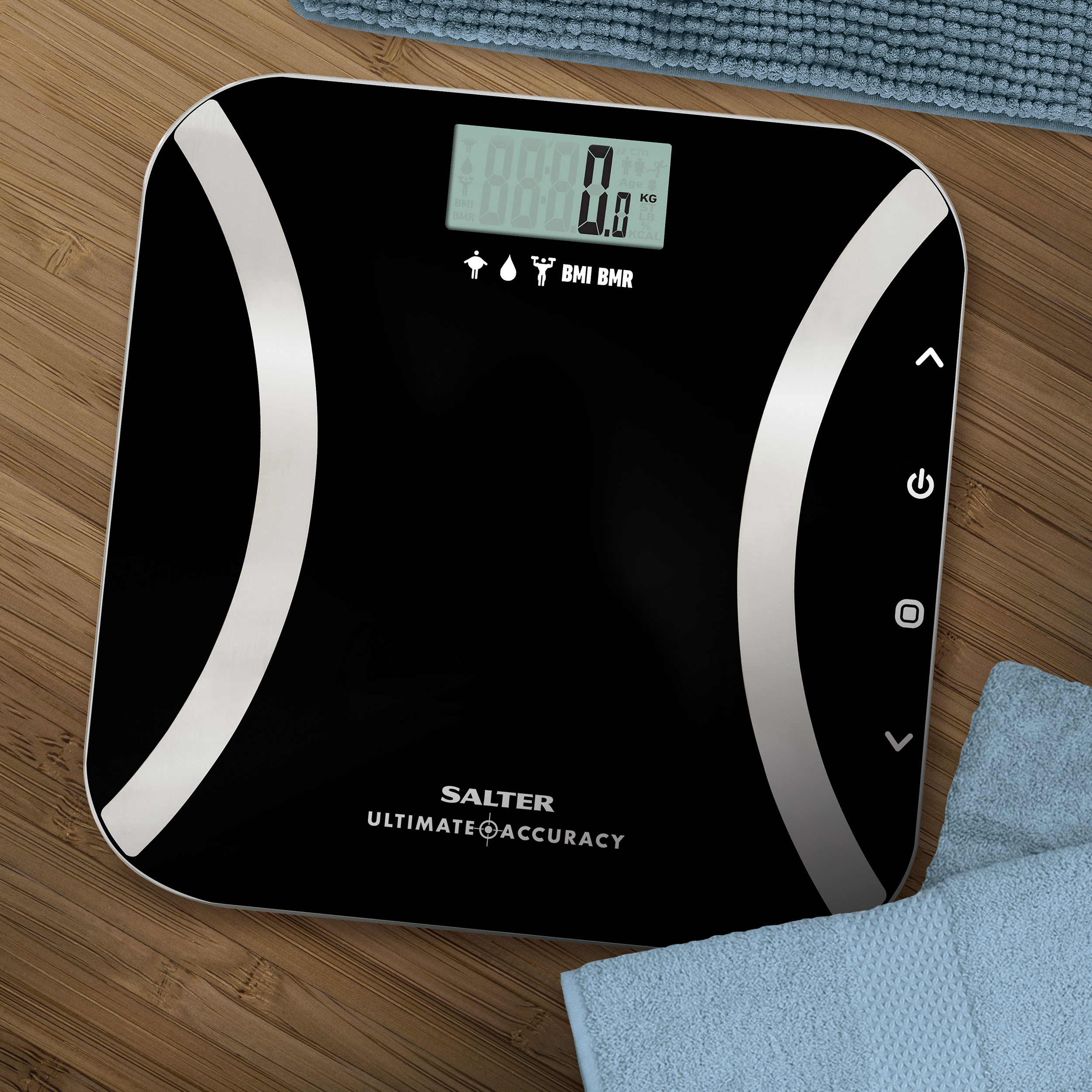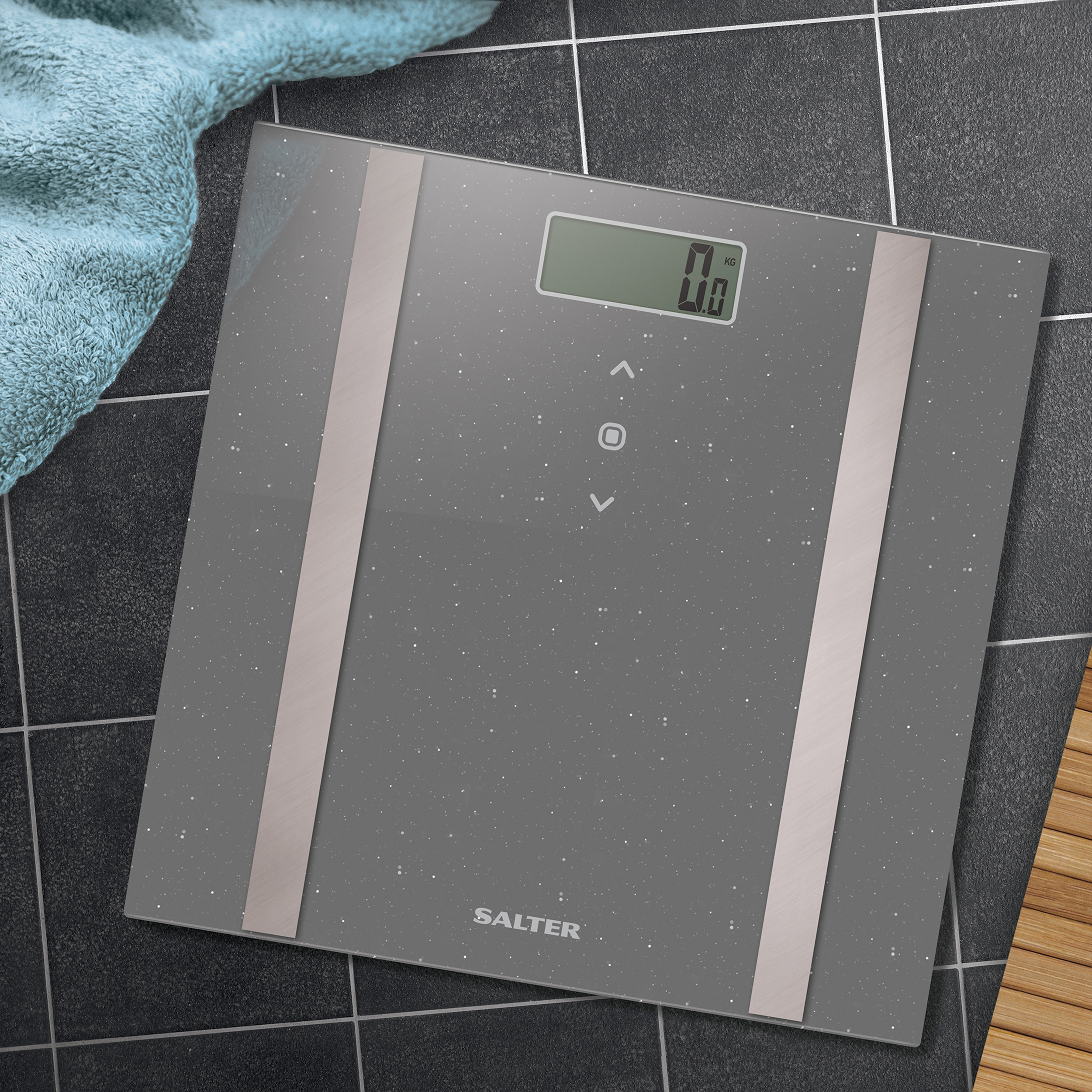 New Year is widely appreciated as a time to re-evaluate and try to make positive changes, which is why New Year Resolutions are so popular. If your resolution is to try and be more environmentally conscious, then these eco-friendly products will make you feel like you're doing your bit.
Eco Bamboo Rechargeable Digital Kitchen Scale, 5kg Capacity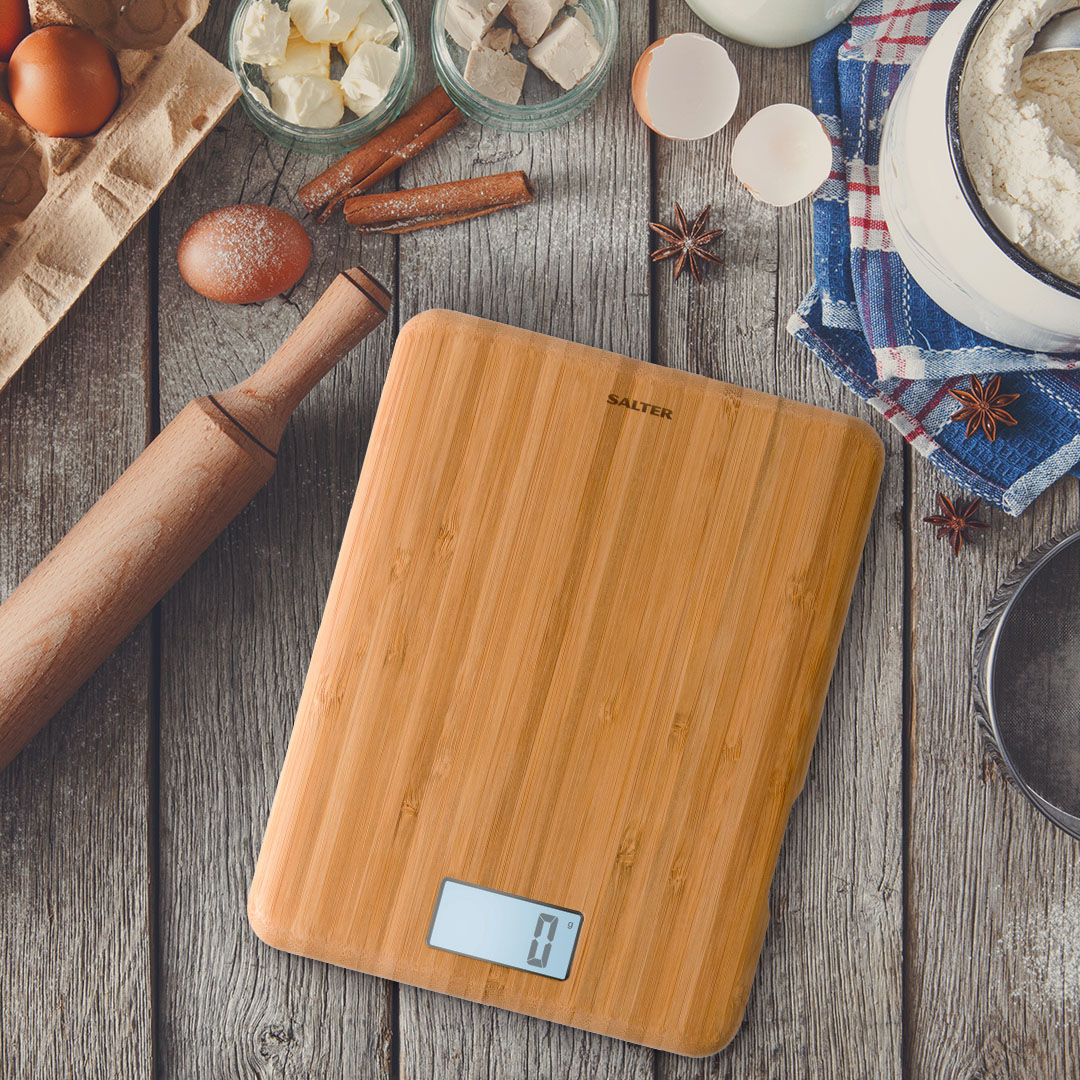 Perfect if you're a keen baker, these gorgeous bamboo scales are made from only 2.5% plastic! A fantastic eco option, they're rechargeable so there are no harmful disposable batteries.
2021 saw a lot of discussion about how harmful plastic straws are, with many companies replacing their straws with eco alternatives. Why not follow their lead and give these reusable metal ones a go? They include a cleaning brush so you can keep them pristine, and come in a handy cotton drawstring bag so are great for life on the go.
Eco Reusable Stainless Steel Straws, Set of 8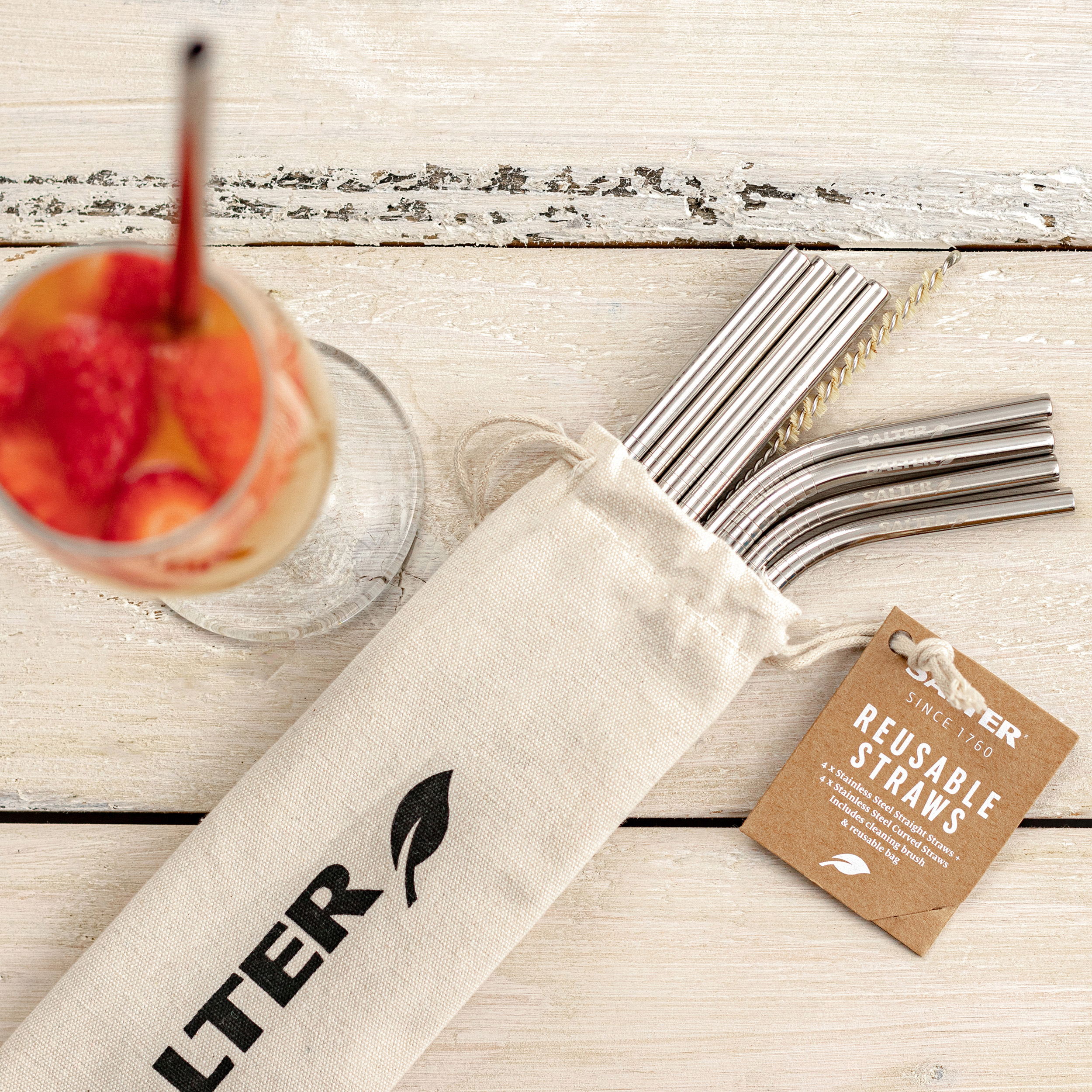 The sustainable technology used in these bathroom scales is incredible - instead of batteries, the scales use step-on self-generated power... one press of the button in the centre of the scale will generate enough power to weigh yourself. The perfect piece of sustainable tech for someone on a new year health kick.
Eco Power Digital Bathroom Scale, Black