Wedding Season with Salter
Whether you're one of the many happy couples ready to tie the knot or a guest invited along to help celebrate the special day, we've gathered some must-have wedding gift registry ideas that are guaranteed success.
Wedding gifts mark the perfect occasion to upgrade your basics. It's time to get rid of all your hand-me-down kitchen appliances and is an opportunity to start fresh in your newly married home. From everyday basics like pans and bakeware to exciting appliances they don't yet know they need, we have everything covered to ensure the happy couple settles into their new martial home just right.
A good coffee machine has been a staple on wedding gift registries for years and our Salter Espresso Pro is no exception to the rule. Gift the new Mr and Mrs the perfect coffee machine for their cozy mornings spent at home. With a 15-bar presume pump and an integrated milk frother you can achieve a frothy coffee every time, while the dual roasting abilities mean it can make two cups of coffee at once so it's the perfect gift for those who need a good coffee to start the day.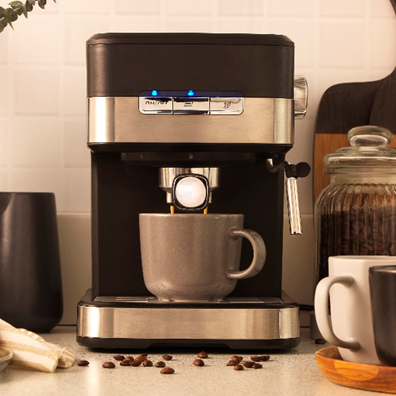 BW06746AR – Salter 5pc timeless collection pan set

A brand-new pan set is the perfect addition to celebrate your new marital home and help build a home together. Our Salter five-piece Timeless Collection pan set does exactly what it says on the box – it is made to withstand the test of time in your kitchen. Featuring a smaller milk pan, three saucepans and a frying pan, it's the perfect set whether you're just starting your collection or simply looking for a refresh.
Made from high quality stainless steel and featuring comfortable easy grip handles, the pan set will look stunning in any kitchen environment making them the ideal gift for the happy couple.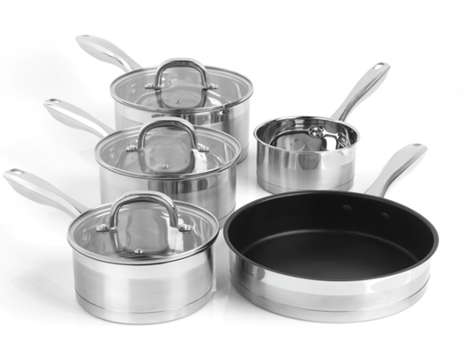 EK4923 – Salter 12" Pizza Oven

If the newlyweds are renowned foodies, then our Salter Pizza Oven is the ideal gift. Fuelled by wood pellets, the oven can cook pizzas in just 60 seconds, simply add the pellets and allow the oven to thoroughly heat. With temperatures of 500°C being reached in just 10 minutes, it's a great addition to any garden for a quick tasty meal.
Help to celebrate married life by gifting this handy pizza oven and fingers crossed you'll be invited round for a post marriage celebration and grab a slice for yourself!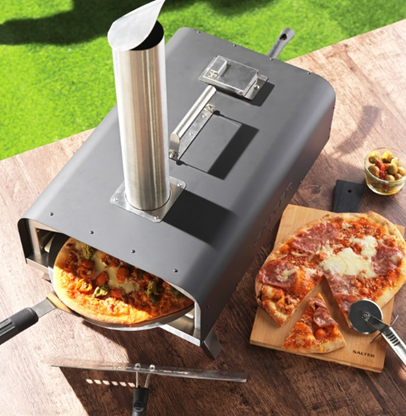 BW06732 – Salter 3pcs Paddle Chop Board

Every home needs a reliable set of chopping boards and our Salter paddle chopping board set certainly qualifies. Help the couple bask in the post wedding bliss after getting married and gift them a paddle chopping board set which can double as a charcuterie serving set. No night in is complete without the necessary snacks and whether you're using the boards to chop and prepare your meal or using as a serving board, they're the perfect gift for couples.
Settle down for a night of charcuterie using our 3-piece paddle set. Decorate your board with your favourite meats and cheeses and opt to save the smaller board for a dessert plate. Fill with fresh berries and melted chocolate for a luxury evening at home.